Comments:
The new snow seems well behaved and has not influenced the avalanche danger.
The warm weather earlier this weak noticeably helped settle and strengthen the snowpack. Today, boots rarely punched through into the old weak snow near the ground. The stout snow of the mid snowpack has improved travel on machines dramatically. The track rarely digs down through the stout mid portion of the snowpack where earlier in the weak, in places, you would still trench into the facets near the ground.
I have not experienced a significant collapse of the snowpack under foot or machine since before Christmas. In snowpit evaluations, the hand hardness has increased in the weak snow near the ground especially in deeper locations.
There have been no new avalanches reported recently that have broken into old weak snow near the ground.
All of this points to increasing stability. There still may be places that someone could trigger a pocket that breaks into old snow but the probability is low. Places that might still avalanche are in the upper elevation very steep slopes on west, north and east aspects, especially the more shallow locations.
Below, 4" new snow on my track from Monday.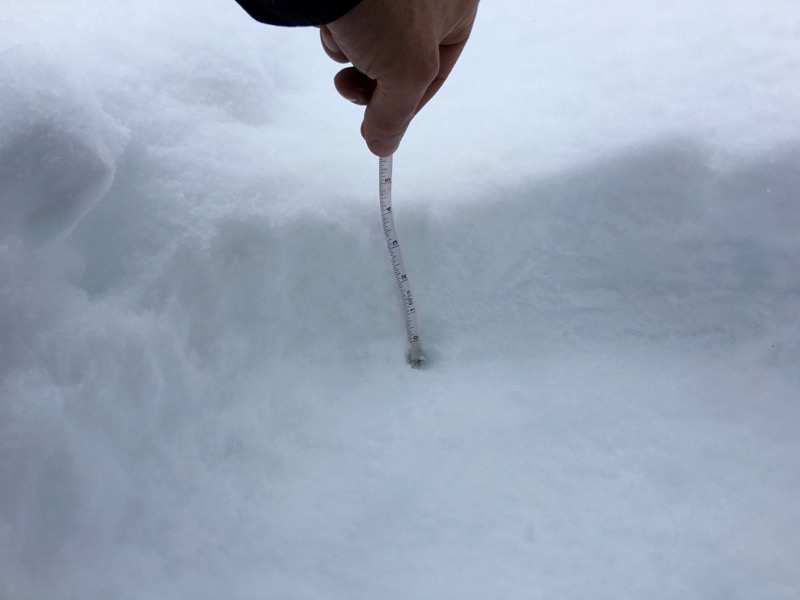 Below, remnants of a small pocket that pulled out naturally during the east wind event last week. This seems to be the most typical type of activity from that period. Those wind pillows are quite stubborn now and are not that likely to release at this time.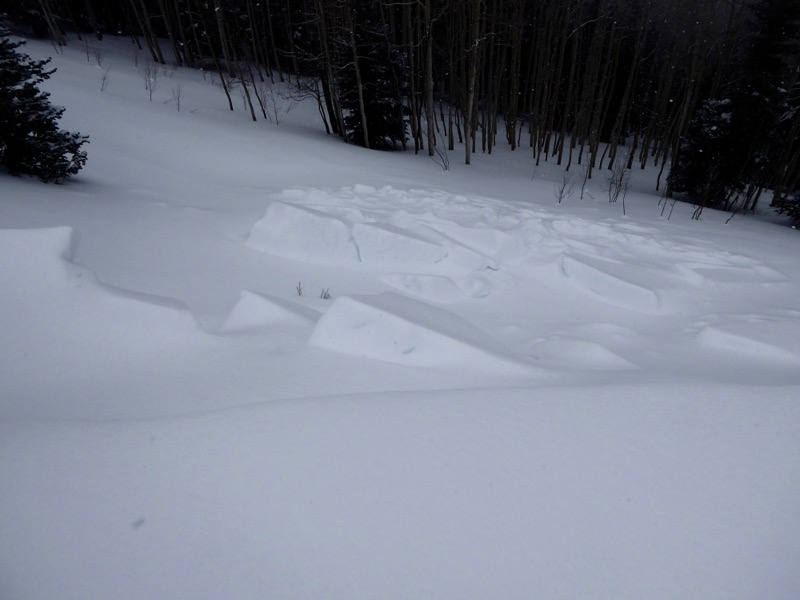 Looking into the future, the wild card is going to be all the slopes that have avalanched during the Christmas cycle. Currently, they are mostly stable. However, some of them are holding very weak snow in their bed surface. Some of them are not. This could be tricky once we start filling those avalanche paths back in. Some may be prone to avalanching again, some may not. It is going to be a little tricky to know which ones are suspect unless you are very closely following their progression. It may be a good idea to go take a look at your favorite slopes and get a handle on what is going on with them before they get too loaded up again.
The majority of the terrain has a LOW avalanche danger. I will still include a MODERATE avalanche danger for the upper elevation west, north, and east facing slopes that are approaching 40 degrees in steepness.
Snow Profile Coordinates: