Comments:
We had heard reports from yesterday that there was a nasty rime crust around the Tony Grove area so we decided to get as far away from there as possible. We rode an area up Franklin Basin way north of the border and we found nice settled powder. We checked the snow up Steep hollow on the way and found a stiff rime crust down to about 8000 feet. The crust was less and less evident the further north we went.
We dug several pits on the Northeast slope we were preparing to ride. The pits were between 34 and 42 inches deep on a 30 degree slope. We had a wide range of results with the compression tests between 13 and 19 taps. All failures occurred in the faceted snow between 6-10 inches from the ground. I had an energetic failure of an extended column test at 20 taps. ECTP20. At this point we decided to stay on slopes less than 30 degrees.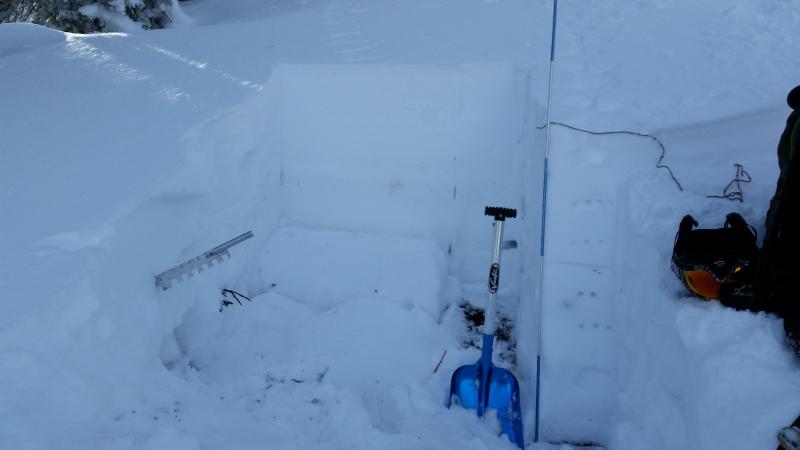 This is a picture of some of the faceted snow. Facets are about 2-3 mm and although consolidating a little they are still pretty loose.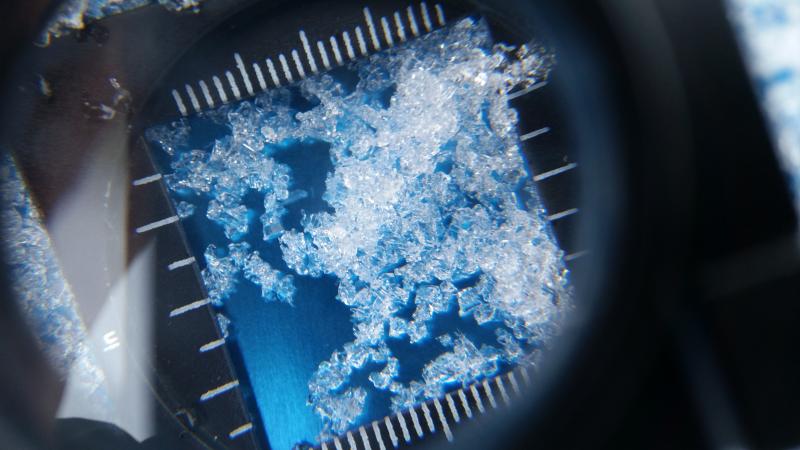 We had a thundering collapse as we dropped into a 25 degree slope. There were no cracks or anything move but it definitely got our attention.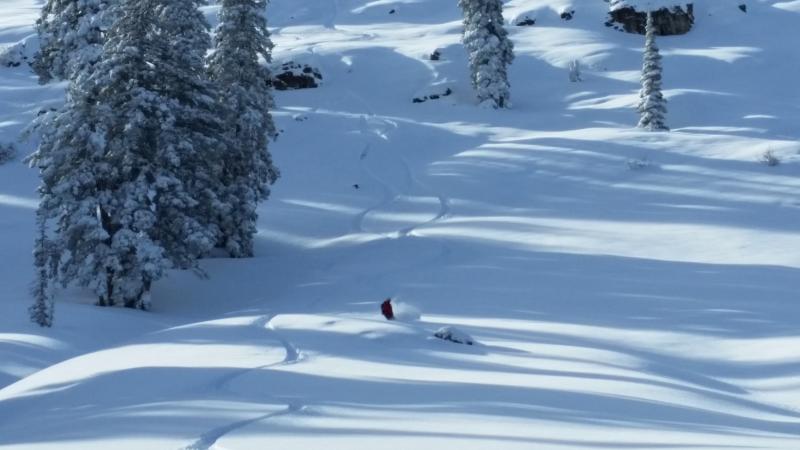 Snow Profile Coordinates: