Location Name or Route:
Southern Idaho/ Franklin Basin
Comments:
We got out today to check the snow conditions in Southern Idaho (Franklin Basin). There were no signs of any avalanche activity although there was a lot of snow transport happening throughout the day and our skin track would drift in between each run. East and more southern slopes had about 4 inches of light snow on top of a thin zipper crust then another 3 inches between the zipper crust and the firm base. East and more northern facing slopes had much less of a crust and rode pretty well. As we dropped in on our first run we had a very small wind loaded pocket crack out on us but it did not go anywhere. It will be interesting to see how the old snow supports the new load this weekend.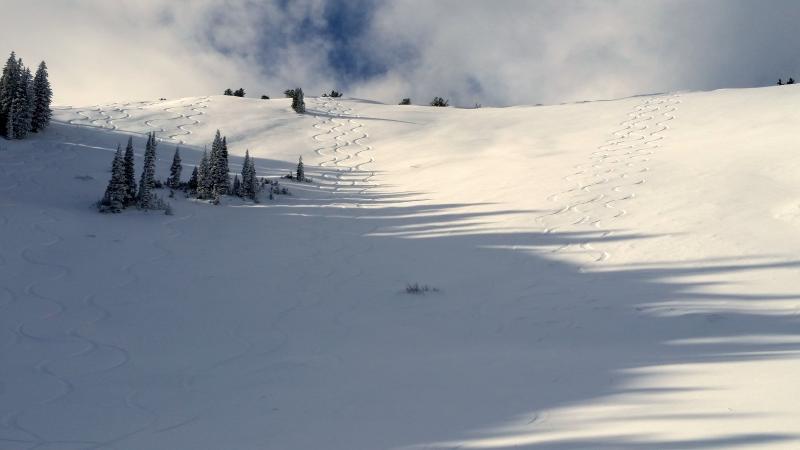 Snow Profile Coordinates: