Observation Date
Observer Name
Meisenheimer / Champion
Region
Salt Lake » Little Cottonwood Canyon » Alta Ski Area
Location Name or Route
Upper LCC - Alta, Sunnyside to Collins Gulch
Comments
Wednesday / Thursday's storm started as rain, and we think it rained up to the highest peaks. We found a thin rain crust on a due north-facing slope at 10,200' in elevation, roughly buried 5-12 cm (2-4 inches) deep. This crust was thin ~ 0.5 cm or so in thickness and was easily breakable. We got ECTP 14 down 20 cm on some older, weaker faceted grains. The snowpack at this elevation and aspect was a junk show of crusts and faceted snow from the five small storms we've received since the beginning of October (see pictures 1 and 2).
Lower in elevation, around 9,000', this rain crust was stout and closer to an inch thick right on the snow surface with weak surface hoar or faceted snow on top of the rain crust (see picture 2). Below the rain crust here, the snow structure is the same faceted snow crust combination as seen at higher elevations with less snow.
Below about 9,000', the rain crust became thicker and thicker and up to 5 cm (2 inches) thick in places with weak faceted dry snow underneath. Across all elevations, this rain crust varied in thickness. What did not change was the fact that there is weak faceted snow above and below it.
Our current snowpack structure is not dangerous at the moment as we lack a slab of snow on top of the house of cards (faceted snow). We will have to wait and see what the next storm brings. We know this setup will eventually lead to avalanches.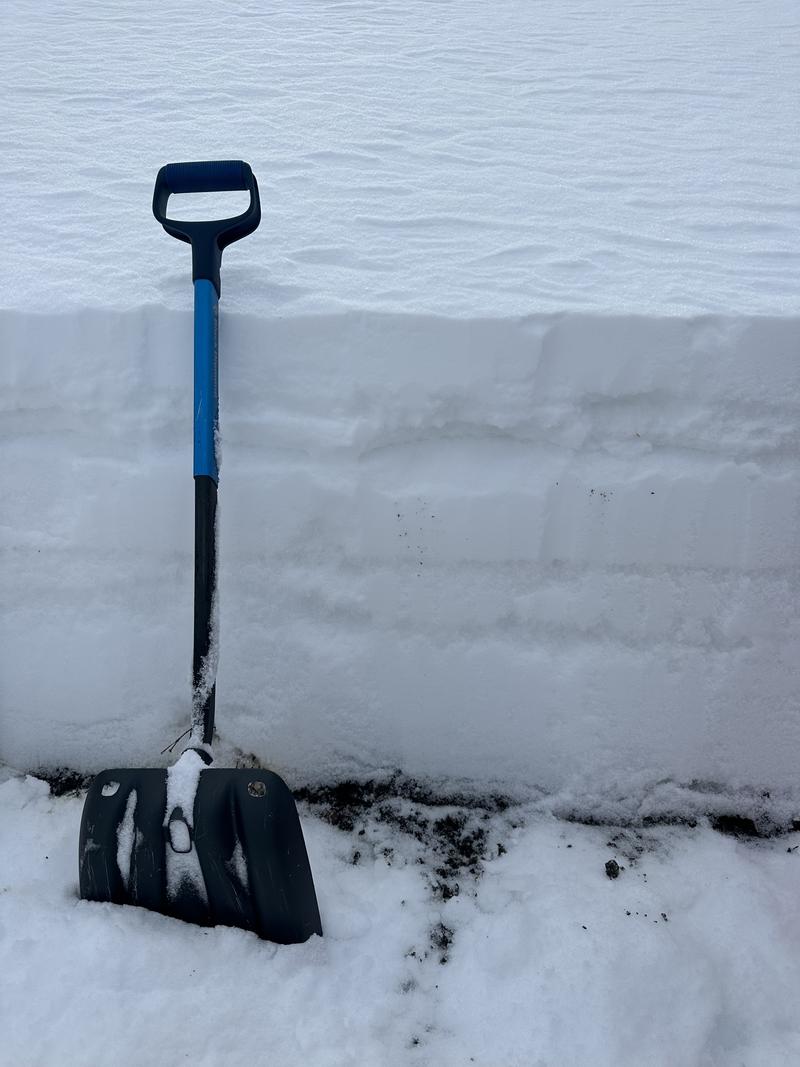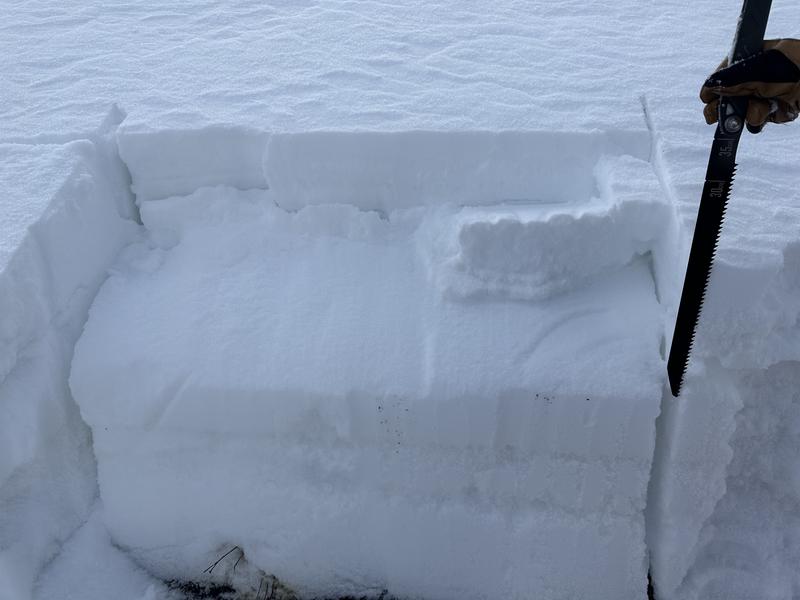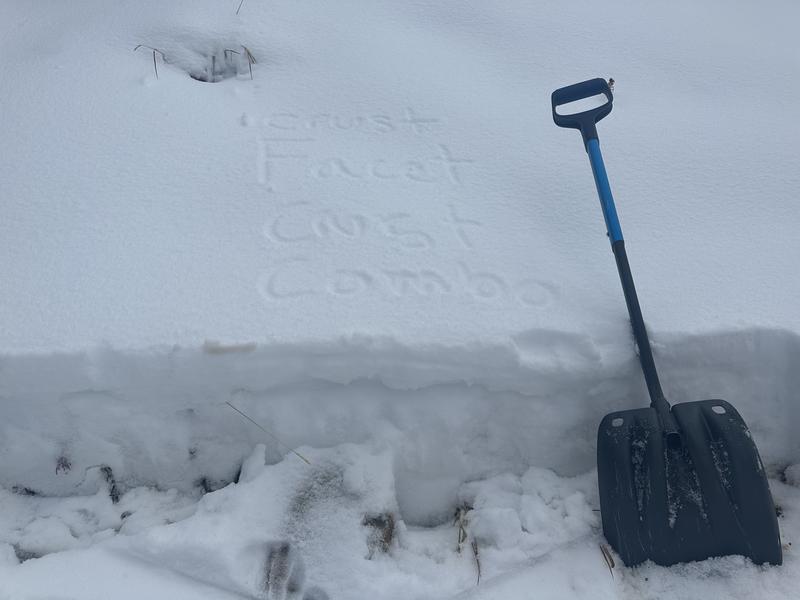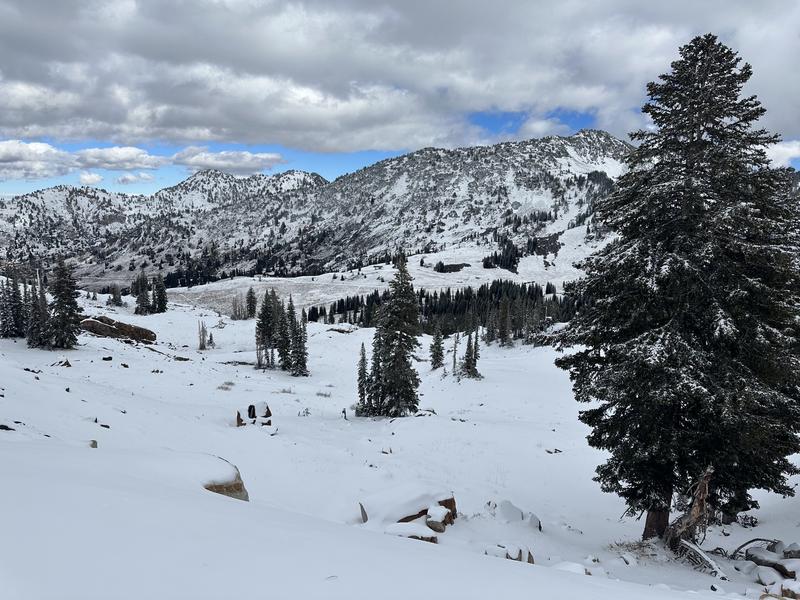 Today's Observed Danger Rating
Low
Tomorrows Estimated Danger Rating
Low
Coordinates