Observation Date
Observer Name
Kelly, Kelly
Region
Salt Lake » Little Cottonwood Canyon » Cardiff Pass
Location Name or Route
Cardiff Pass
Comments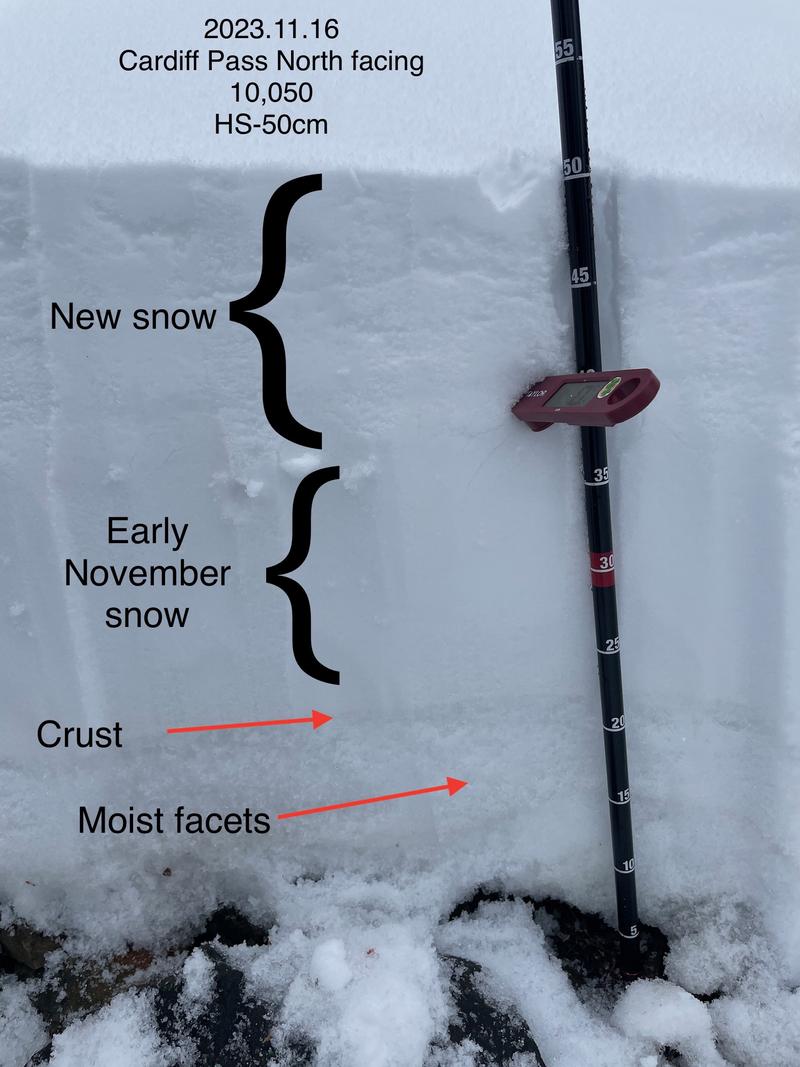 Snow on due north facing aspect at 10,050' was moist through the snowpack. Total snow depth in this location was just under 20". I wanted to see if wet snow and warm temperatures had impacted the weak dry snow on the ground and that's what we found on North and West aspects that were holding snow prior to last night's storm.
---
The snow above 9800' in elevation is still spotty, and variability is key. Above 9800' there was approximately 6" of wet new snow, and new snow height dropped significantly as you lost elevation. North and west locations where we dug that were holding old snow prior to the storm had a breakable weak crust that was propagating with shovel shears, but not with extended column tests. I would imagine with a warm snowpack in these locations that crust won't be present in a few days. It is something to watch here and in the higher elevation terrain where it may not be as saturated.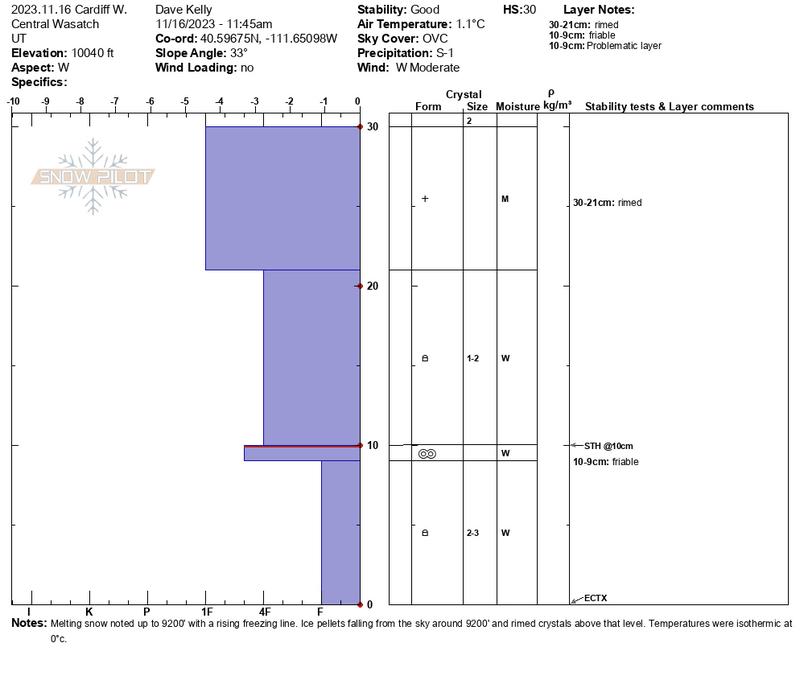 Snowpit on west facing Cardiff Pass showed an
isothermic
snowpack with a breakable crust 10cm from the ground and wetting facets turning to rounds.
---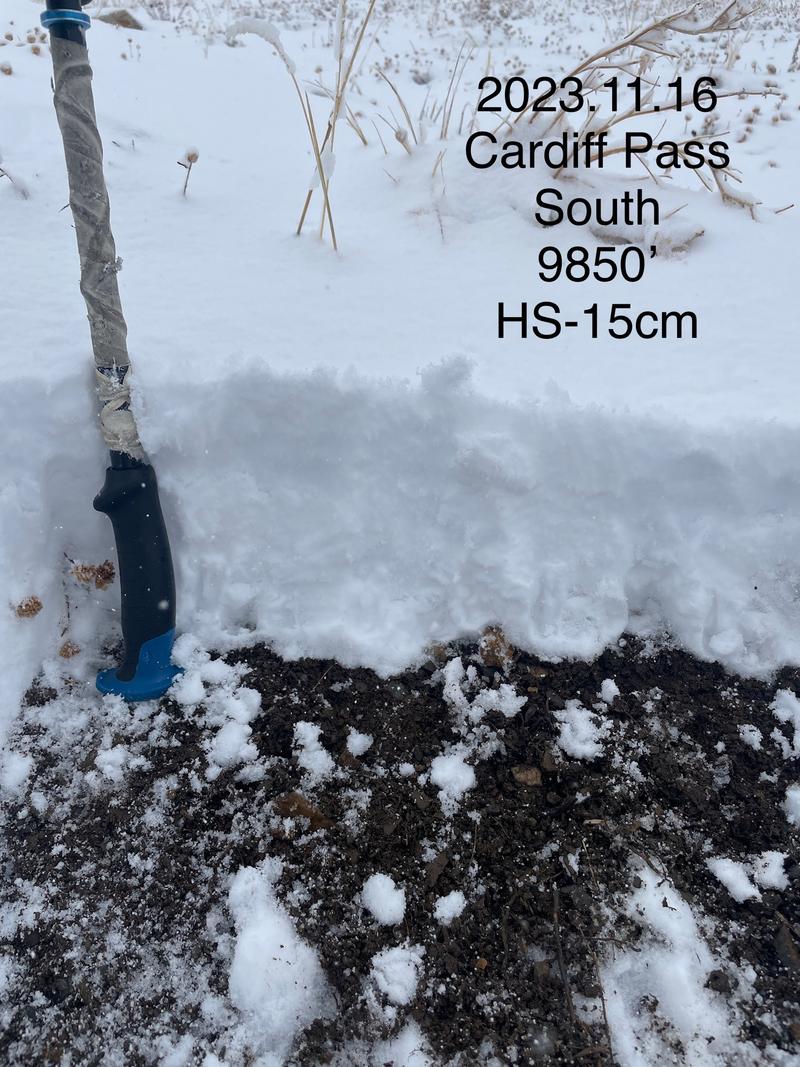 South facing aspect with 6" of wet snow at 9850' in elevation.
Today's Observed Danger Rating
None
Tomorrows Estimated Danger Rating
None
Coordinates