Observation Date
Observer Name
Hays
Region
Moab
Location Name or Route
Tele Gold
Comments
Tour into Gold Basin. There are a few skiable lines to thread the needle amongst rocks, logs, and veg. Thin but supportable conditions overall and surprisingly good skiing if you can find a place to connect enough turns. Not much energy in the snowpack, or many current avalanche concerns.
There are some areas of thin drum like wind slab at the surface with variable distribution. These won't make significant avalanches at this point. If one pulled out it in steep terrain it could slide a skier into rocks or cliffs.
The most notable avalanche concern is for the future as the cold temps and clear skies have begun to hollow out the early season snowpack. I found facets at the base and beneath the a thin wind slab on the surface in a pit at the top of Tele Gold.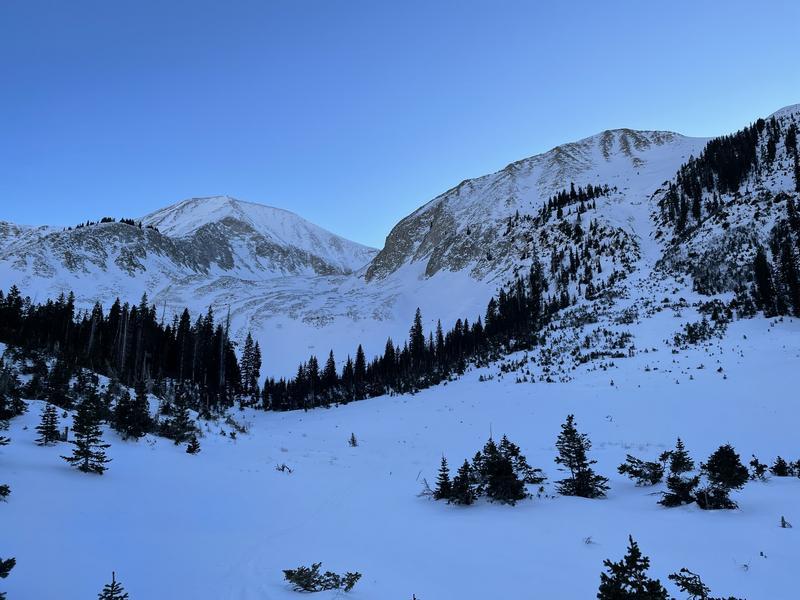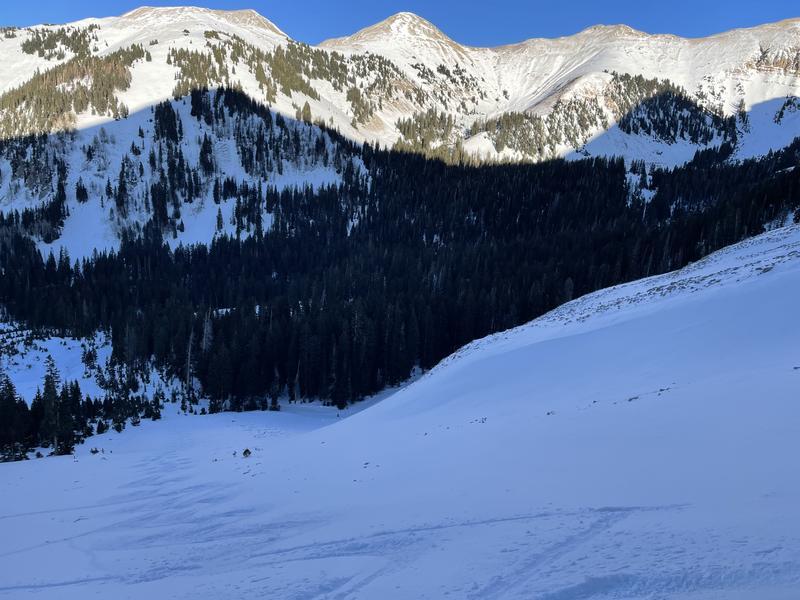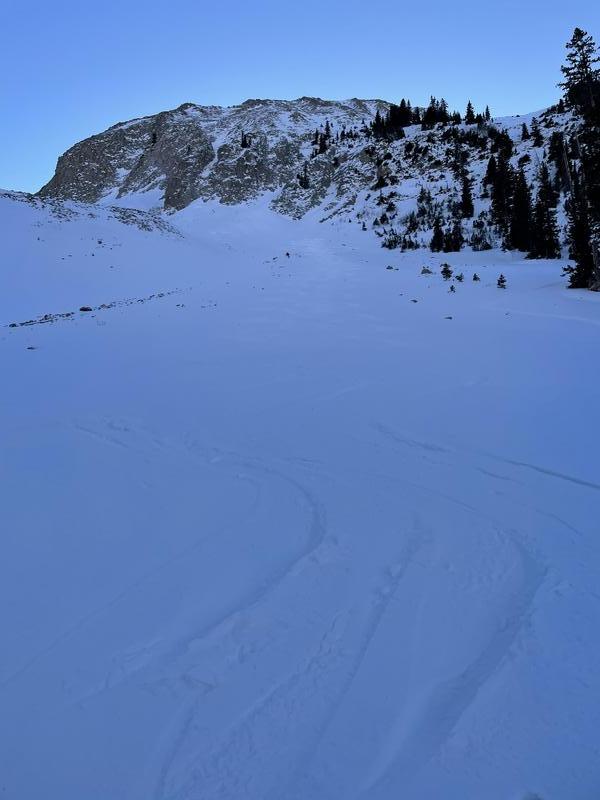 Today's Observed Danger Rating
Low
Tomorrows Estimated Danger Rating
Low
Coordinates