Observation Date
Observer Name
Nate Ament
Region
Moab
Location Name or Route
Pinto Glades / Horse Creek
Comments
It has begun! Today was a stellar late October day for some exploring and wiggle turns. I skied up through Pinto and into the Horse Creek cirque to check out wind deposition and also just for fun. South faces got very warm today. I dug a quick pit at 10,700' and found 30 cm of fist density snow with a 5 cm 1F layer of sun crust on top.
Further up the basin I was finding anywhere from 20 cm to 70 cm of wind transported medium density snow on N and W faces around 11,000'. Lots of concealed sharks lurking below the smooth surface! That said, I got some conservative slo-mo wiggle turns in. The snow is fairly supportable at the elevations and aspects I was on, just very shallow. The temperature variability and new snow made for some impressive and character-building glopping on my ski bases.
Geyser Pass road is muddy, then snowpacked for the last couple miles to the winter TH, with some pretty deep ruts toward the end. Several bomb craters where folks had gone off the road.
Fingers crossed that it just keeps snowing...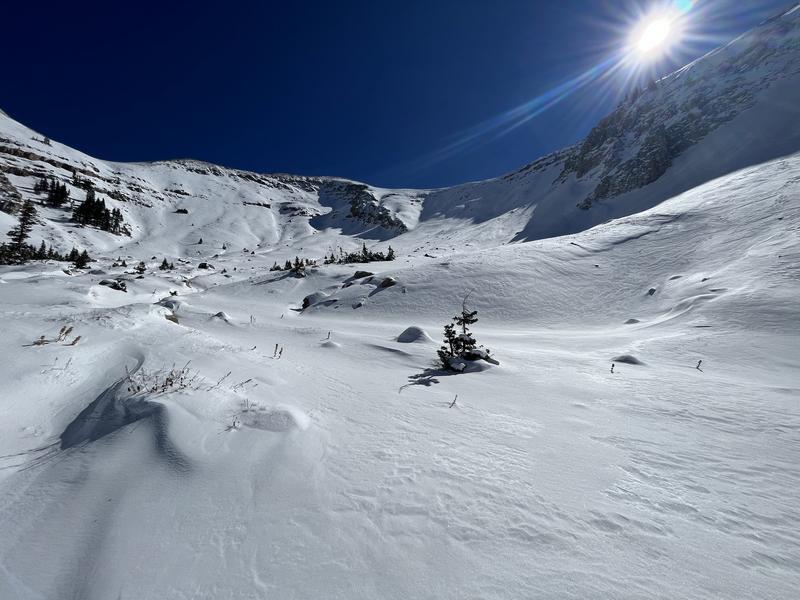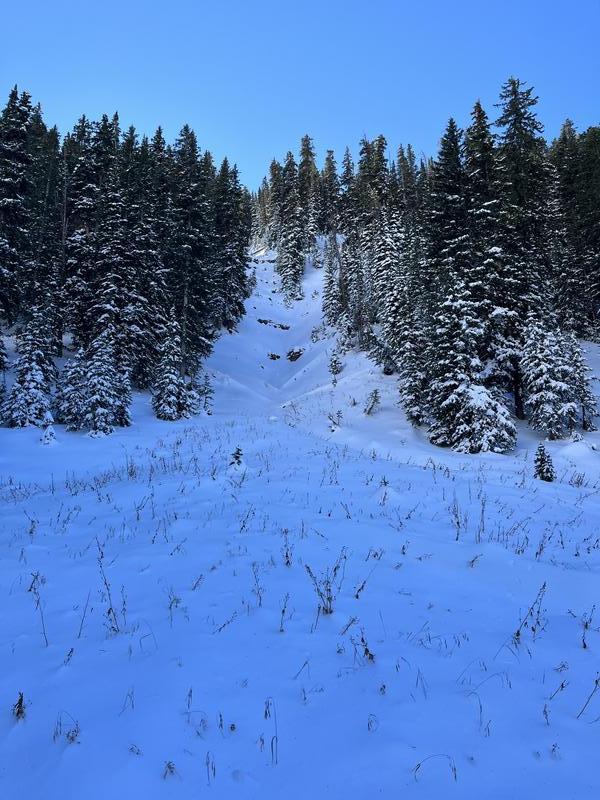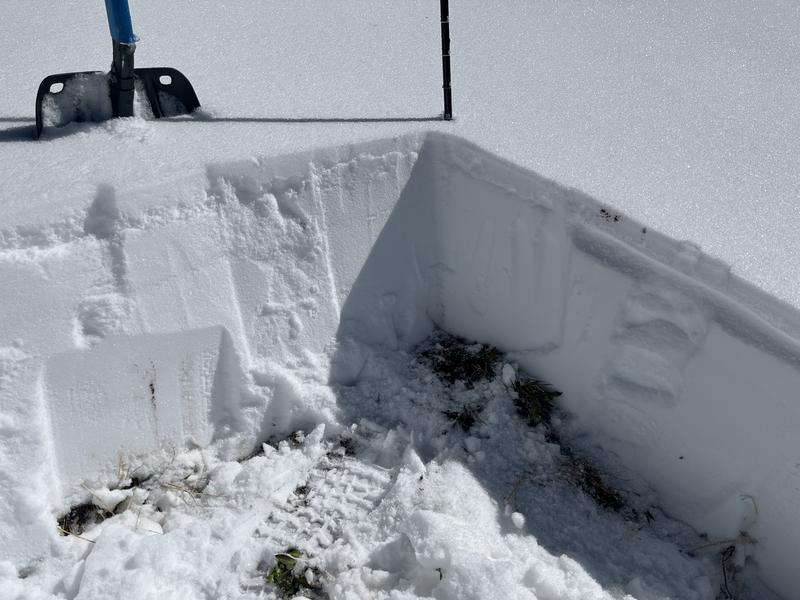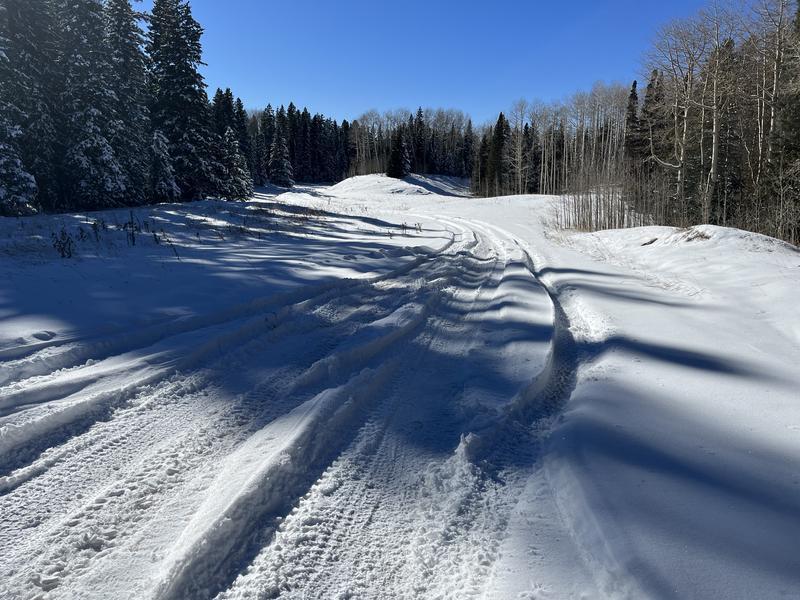 Today's Observed Danger Rating
Low
Tomorrows Estimated Danger Rating
Low
Coordinates