Observation Date
Observer Name
Zimmerman-Wall
Region
Salt Lake » Little Cottonwood Canyon » Alta Periphery
Location Name or Route
Alta Periphery LCC
Comments
Overall today was a solid return to winter. April provides. Despite numerous provocations of the newly formed very small and shallow cornices on test slopes along the Patsy ridge, the new snow would not really entrain. The first run was steeper Westerly facing terrain near the tower on Patsy back toward the Alta Summer Road. No sluffing noted at 10am. I purposefully stayed in the forest for visibility the rest of the day due to intense snowfall rates and did not observe the high alpine after 12pm. Kept slope angles at or below 30-32 the rest of the day. Performed one test profile at 10000' just down on the Alta side of Catherine's.
Photos:
1. The prominent crust laminates are visible down 40 and 70cm. With a notable, but not reactive layer of moist facets sandwiched between two melt freeze crusts down 70-80cm.
2. Some scary cornices out there atop Wolverine Cirque.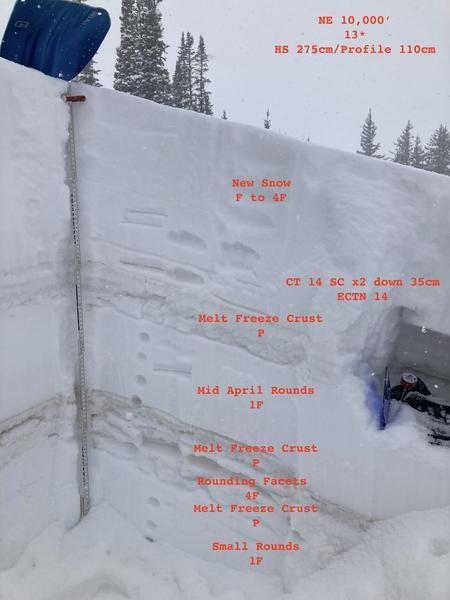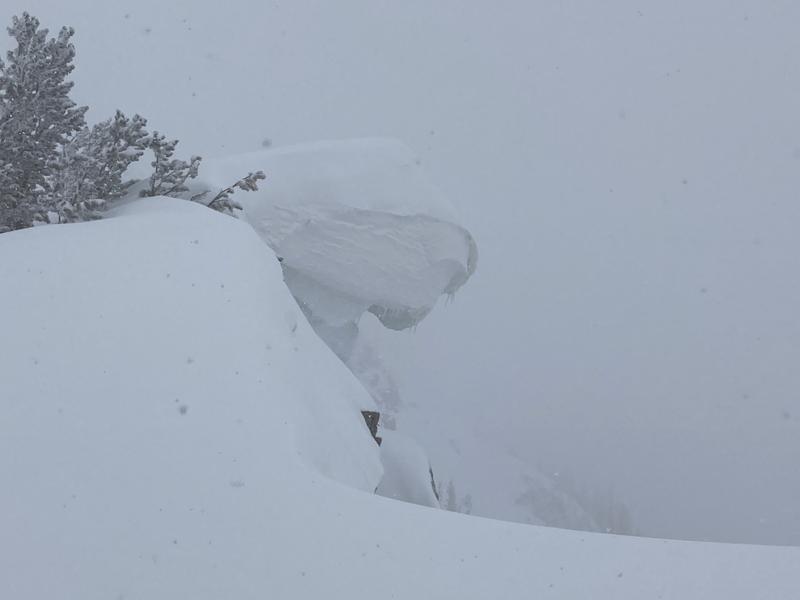 Today's Observed Danger Rating
Moderate
Tomorrows Estimated Danger Rating
None
Coordinates