Observation Date
Observer Name
S. Donovan
Region
Salt Lake » Big Cottonwood Canyon » Days Fork
Location Name or Route
Days Fork
Comments
Generally, another fantastic April storm day.
I would be wary of steep terrain during the initial warm-up of the new snow tomorrow before it has a chance to settle out a little bit better. Today, there were plenty of hints that things could become very scary quickly if the new snow heats up rapidly.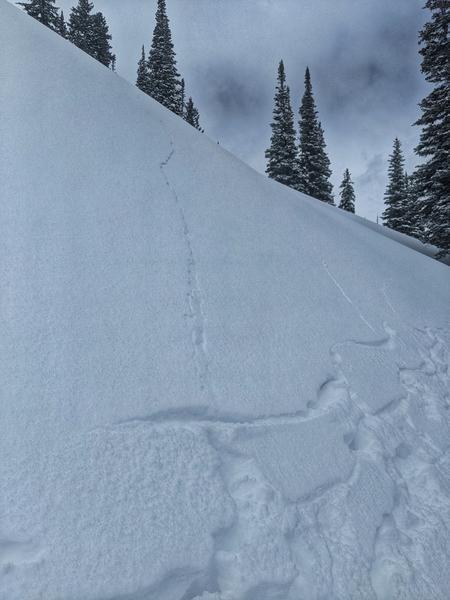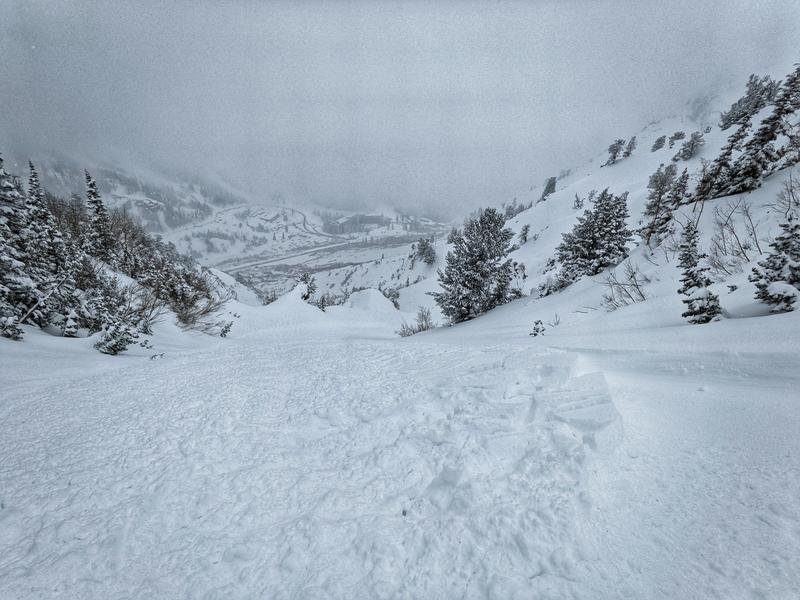 First photo shows collapse upper days draw gulley.
Second photo is of the slab triggered by slough on two trees
Today's Observed Danger Rating
Moderate
Tomorrows Estimated Danger Rating
Moderate
Coordinates