Observation Date
Observer Name
Zimmerman-Wall/Ghanem
Region
Salt Lake » Park City Ridgeline
Location Name or Route
PC Ridge Line
Comments
Sunday Funday. Route up the central portion of USA Bowl to Radar Love Bowl and No Name Bowl provided good sight seeing and avalanche viewing. Cold temps at the trail head didn't last long and by noon at 10,000' it was near freezing. Ski quality on shady was 5 star. The wind effected snow was punchy in places and the south facing was perforated by the sage brush and grasses. Structure was right side up and the settled depth was 70cm. Gaining the PC ridgeline, a myriad of crowns dotted the landscape and we bore witness to the aftermath of the natural and human triggered avalanches from the last 72 hours. Collapsing was noted on many slopes on several aspects. Not as prevalent or as deafing as the two days prior, but still noticable.
The natural avalanche on NE facing Scott's Hill was still visible. It wrapped around numerous terrain features and ran to the flats. With the SW wind coming in, this will likely become filled back in quite quickly.
The highlights of the tour were viewing the West Monitor and No Name slides. Seeing the photos from Saturday's obs spurred curiosity, but seeing these avalanches in person was incredible. The No Name Bowl slide was far larger than anticipated. Measurements on Google Earth put this at near 1000' wide and it ran to the aspens in the main run out, and through the pines on the Eastern flanks. The surprising part was just how connected this monster was. It wrapped around several subridge features and pulled up onto the main ridge in places. The fact that this was remotely triggered without from the flats on the ridge is terrifying.
By mid afternoon on the exit out USA bowl, the sun affected snow had gotten quite heavy and tranistioining from shade to sun caused glopping issues on bases. Several pinwheels and roller balls viewed on the drive down canyon.
Photo 1: Radar Love Bowl snow profile
Photo 2: Scotts Hill NE avalanche
Photo 3: No Name Bowl main gut
Photo 4: No Name Slide eastern flanks and debris in trees
Photo 5. Google Earth estimated path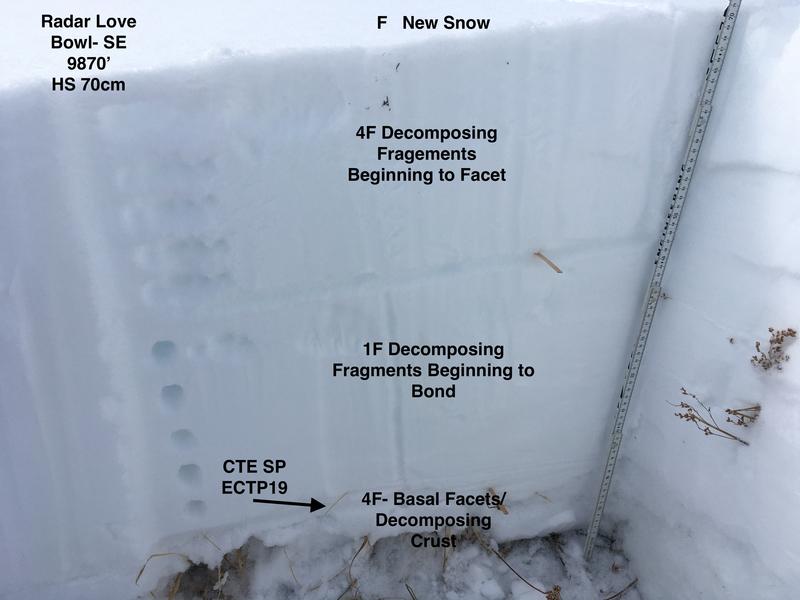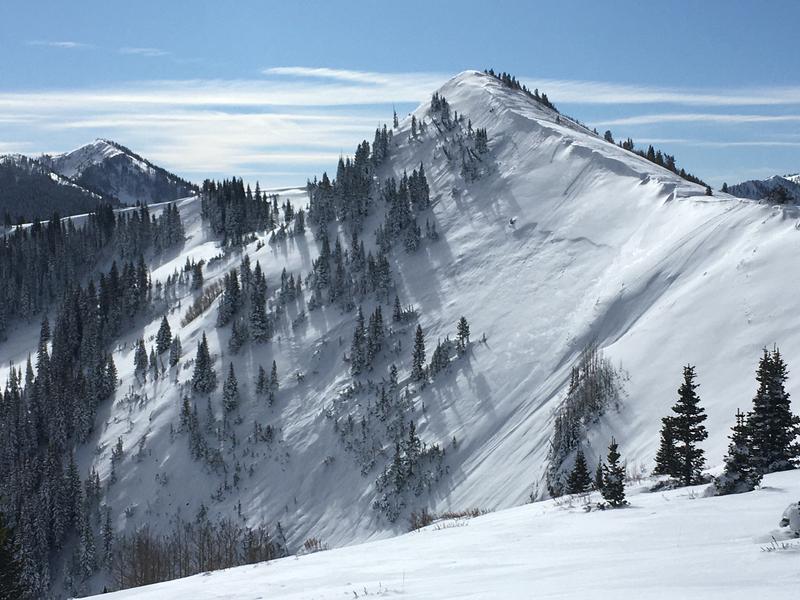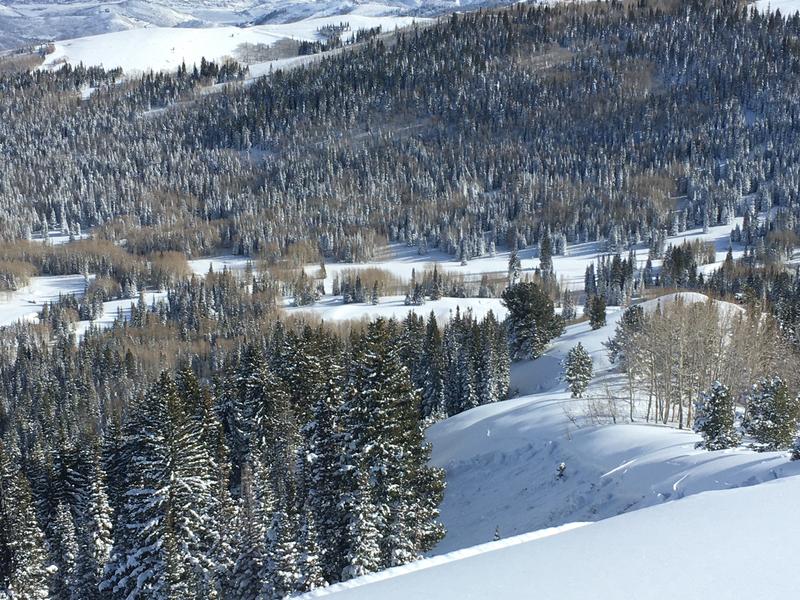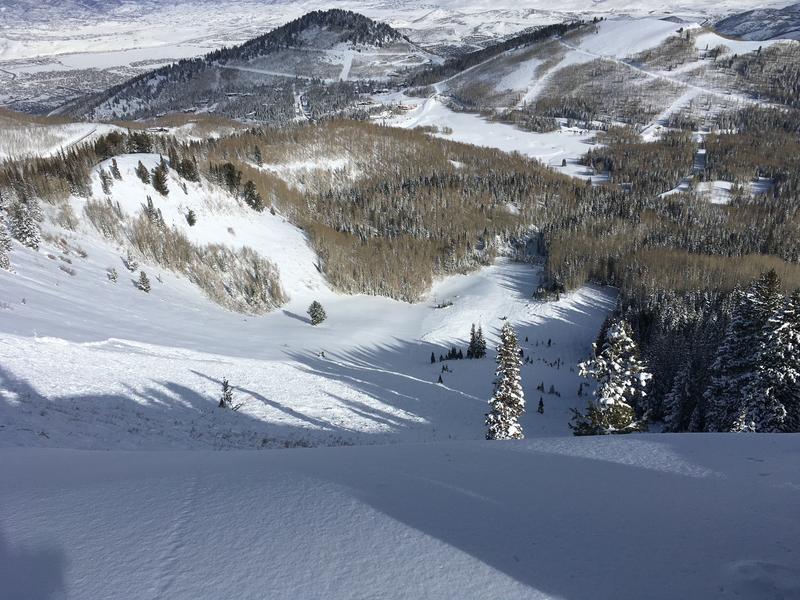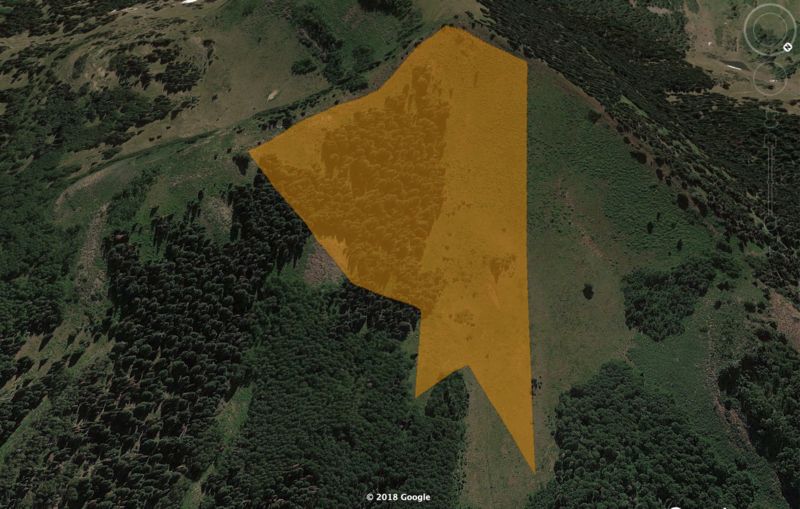 Today's Observed Danger Rating
Considerable
Tomorrows Estimated Danger Rating
Considerable
Coordinates