Observation Date
Observer Name
Bill Nalli, Jeff Pauline
Region
Salt Lake
Location Name or Route
East Castle, Alta
Comments
Travel was east from Grizzly parking past Patsy Marley and Point Supreme to the East Castle. We saw numerous small pockets triggered from earlier parties in the Catherines area and then came upon a larger slide in the East Castle that was triggered by a group on the up track almost at the top at 10,800'. This slide failed on the density change discussed above about 8" deep and propogated virtually wall to wall. Measuring with google earth found it to be over 600' wide. Pics below are 1-Extent of crown in East Castle, 2- 16" of new snow on top of old snow surface with 4F- density change 8" down, 3-small skier triggered pocket on SE facing Patsy at 9800', 4-rimed needles in trees above 10'K.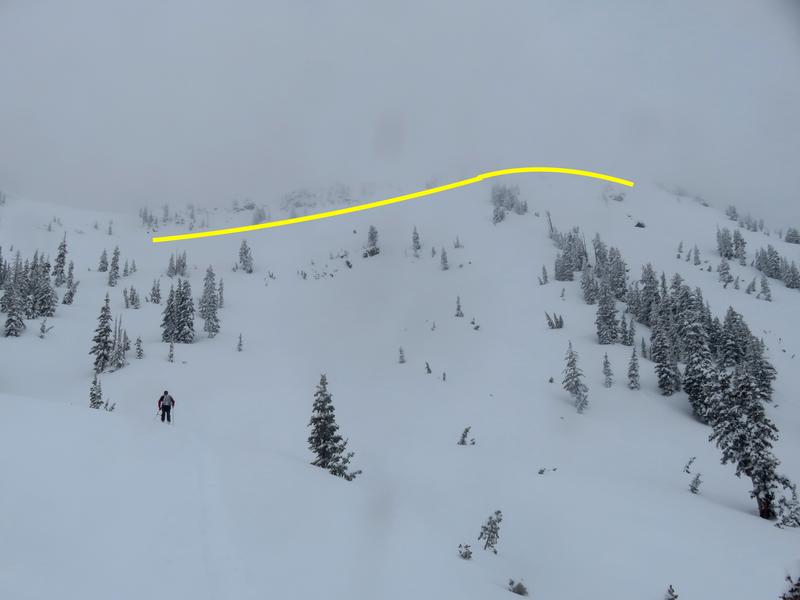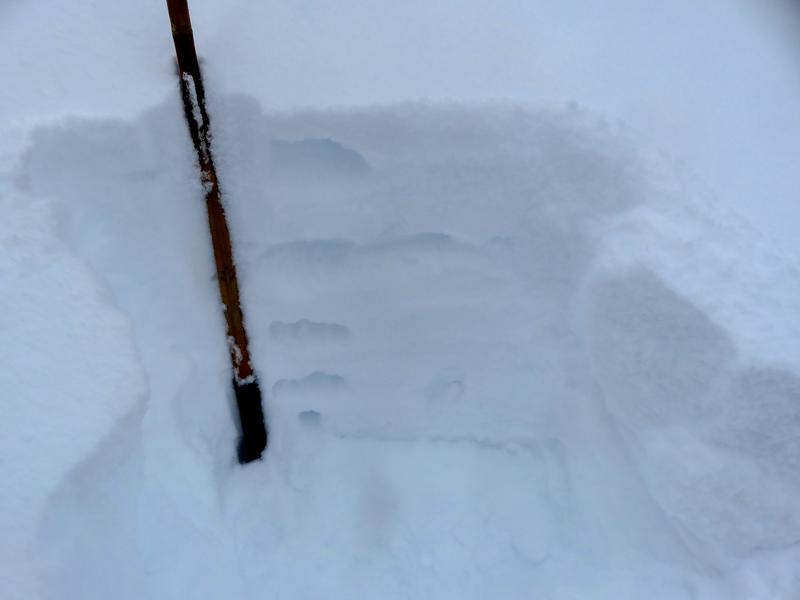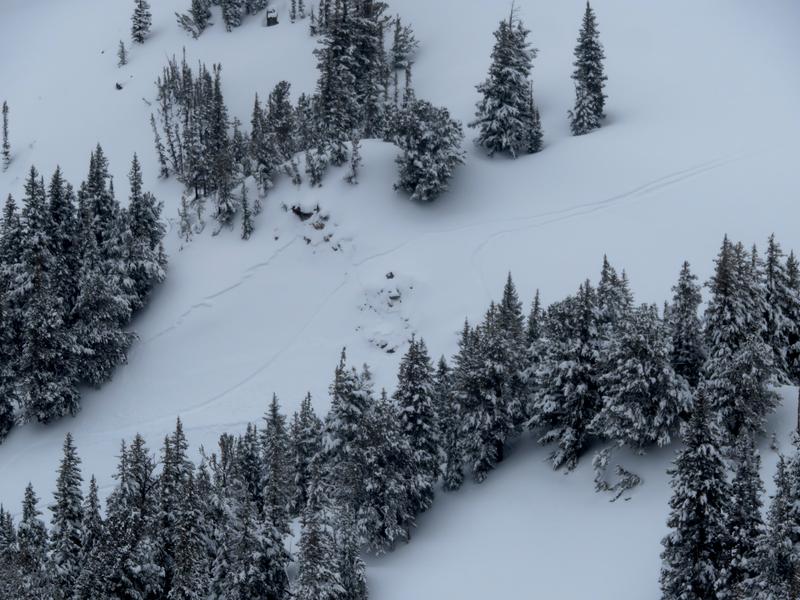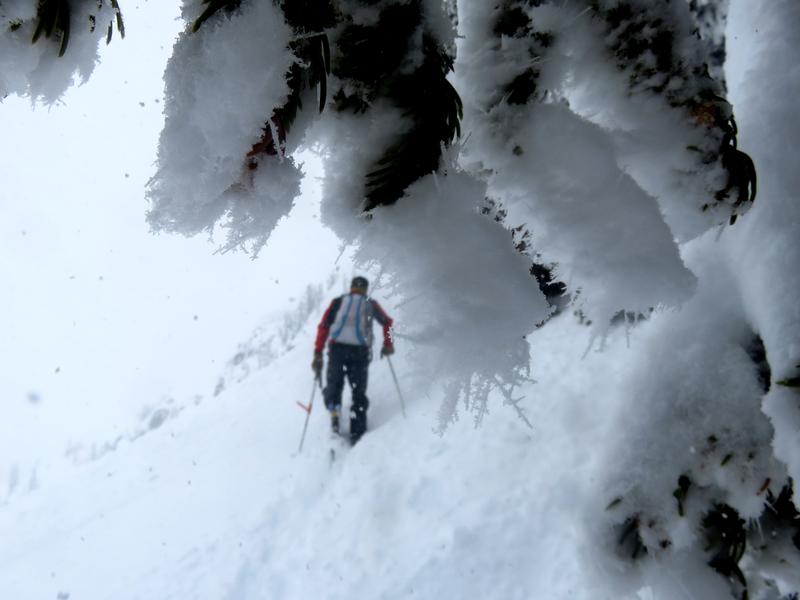 With most of the East Castle already avalanched we decided to ski the W flank avoiding the steepest hangfire. Excellent May skiing. We were able to find another pocket to test about half way down on a 40 degree West facing roll. Same layer about 8" deep.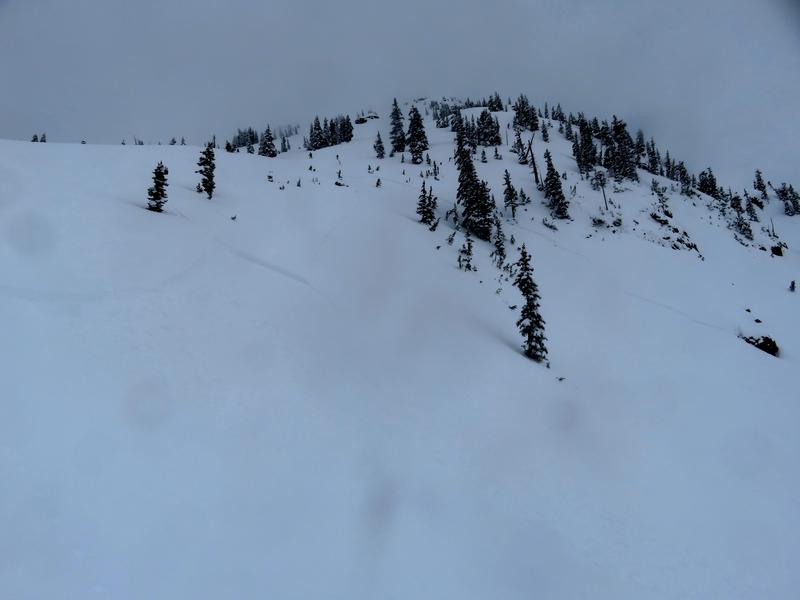 While it felt very winter like at times the last couple days it only took a few seconds of direct sun to remember that this is not your average spring sun angle. Late May sun is extremely strong and we should expect that all steep slopes will shed this new snow very quickly as the sun hits things on Saturday.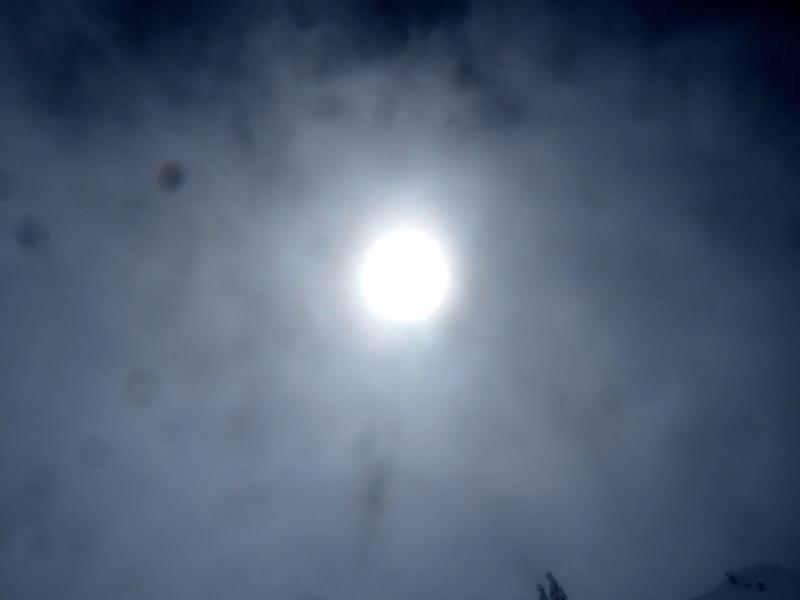 Lastly of note, as move into intense summer heat, are the very large drooping cornices. Some of them are overhanging so much that it seems likely they'll have no other choice but to break as the root becomes moist. Be on the look out.. Pic 1- Wolverine- Tips and Tails, Pic 2- East Castle.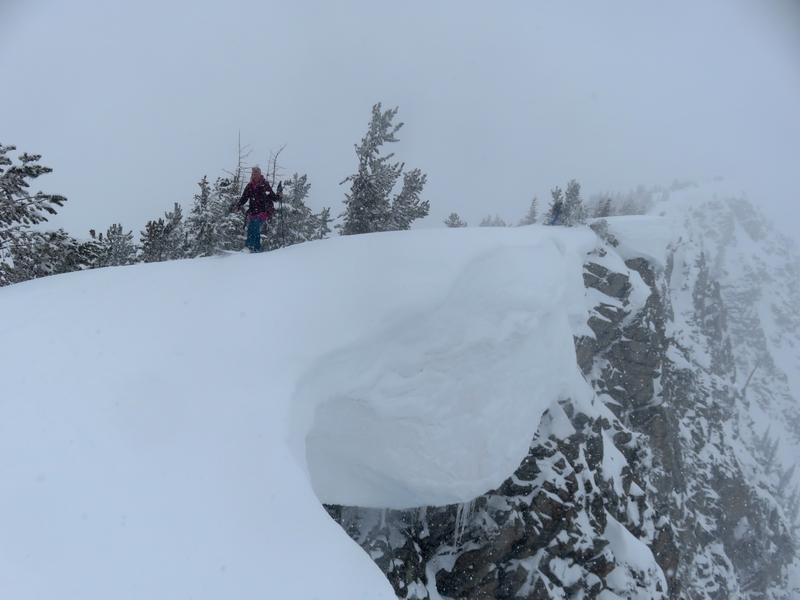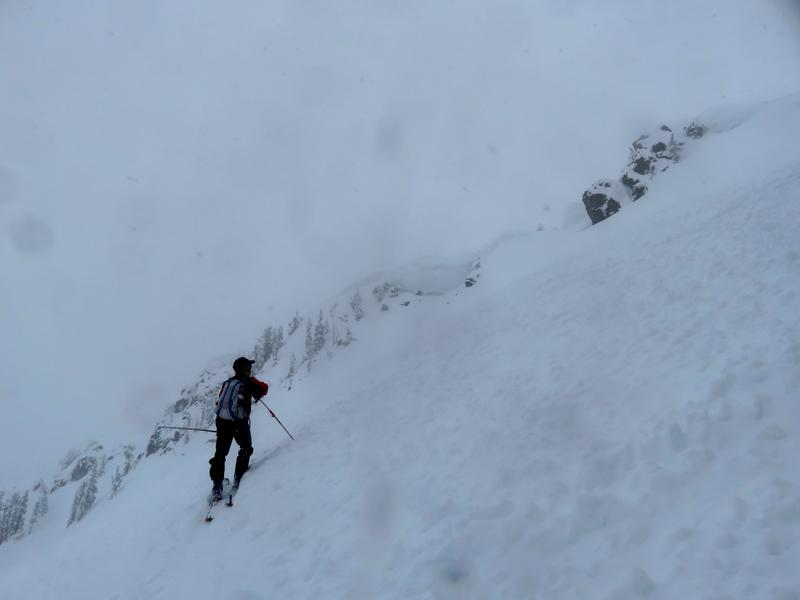 Today's Observed Danger Rating
Considerable
Tomorrows Estimated Danger Rating
Considerable
Coordinates