Observation Date
Observer Name
mark white
Region
Salt Lake
Location Name or Route
White Pine
Comments
Went up to Red Baldy then on to the Tri Chutes to ski some corn. I know the thermometer said there was no refreeze over night but I've learned that ambient temperature, humidity, wind, aspect and elevation are more important factors than straight up temperature readings. By the time we reached Red Baldy NW facing around 10:00am it was still frozen solid and with the wind and clouds increasing it was obvious that it would not soften anytime soon, so we skied the frozen slope and move down canyon to the Tri Chutes, which are a little lower in elevation and more due W facing. At about 10:45 we skied our first run which was still a bit frozen for my liking, our next run around 11:30 turned out to be perfect supportable corn. Not sure how long it stayed supportable after that because we left, but I'm pretty sure we could've got one more in. The snow on the exit was what you would expect, slow, damp and manky. I don't think it warmed up enough for much wet activity up high, maybe on E and S but we did not see any.
photos: skinning up a frozen Red Baldy at 10:00am, wet activity on W facing from the previous days, and some good corn in the Tri Chutes at 11:30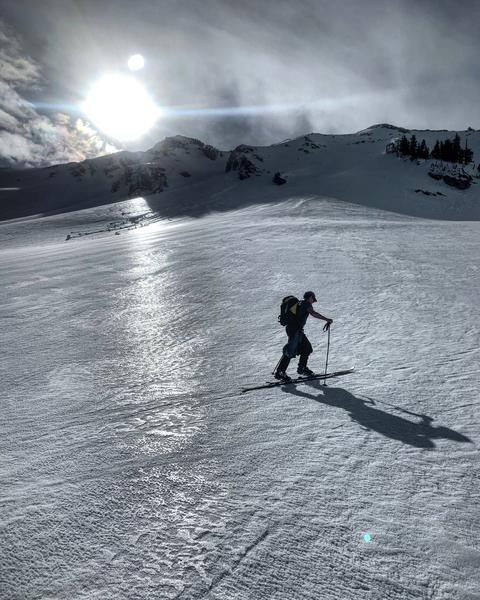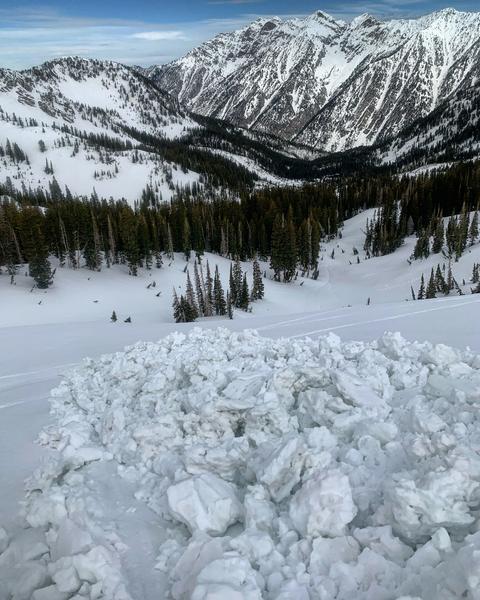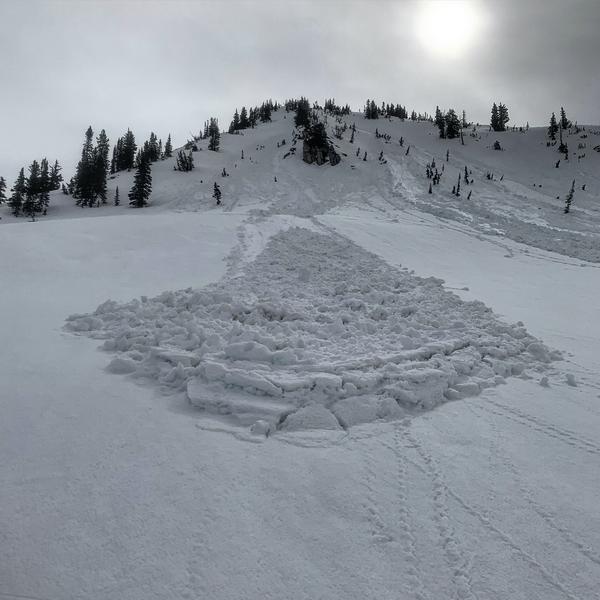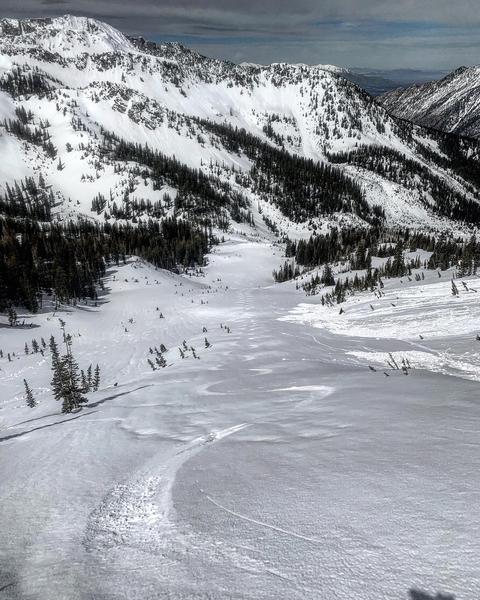 With colder temperatures tomorrow I would think the hazard would be low unless we get more snow than expected.
Today's Observed Danger Rating
Moderate
Tomorrows Estimated Danger Rating
Low