Observation Date
Observer Name
Ted Scroggin
Region
Uintas
Location Name or Route
Whitney Basin
Comments
1.  It was a mix of sun and clouds today with cloudy skies more than sun.
2.  Took this photo of a south facing slope in upper Whitney Basin and normally this time of year it would be full of brush and dirt patches.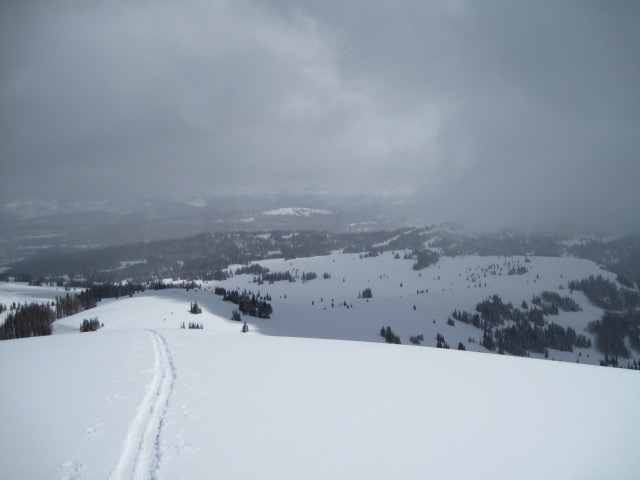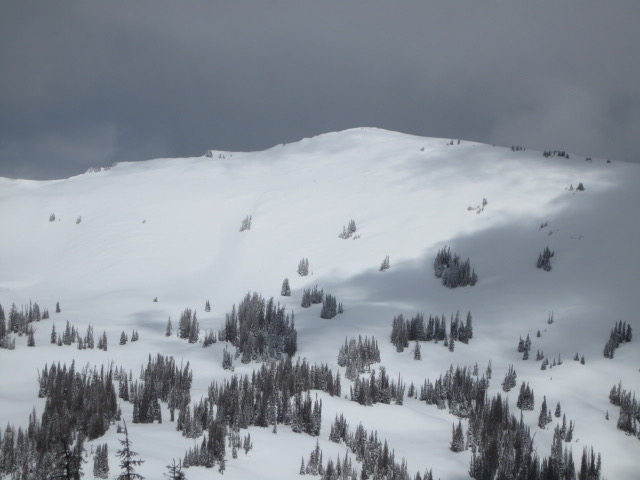 Only issue I found today was minor sluffing of the recent snow on high north facing slopes.
This upper elevation northeast facing slope is cross loaded form strong northwest winds early in the week and this would be a likely area where wind slabs are possible to trigger.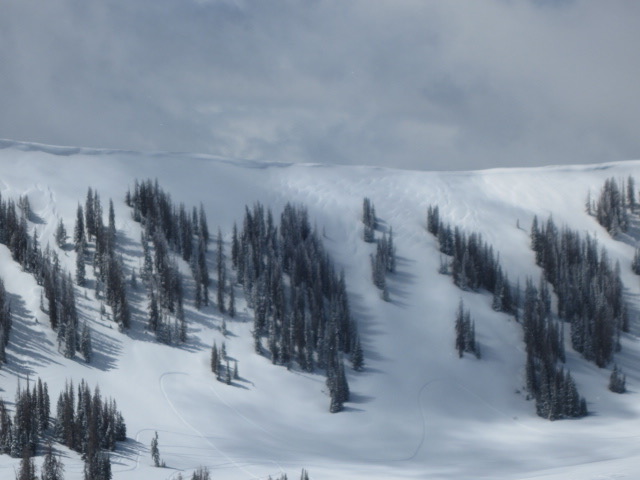 With day time heating, the new snow was beginning to act more like a slab and could be possible to trigger a soft slab avalanche.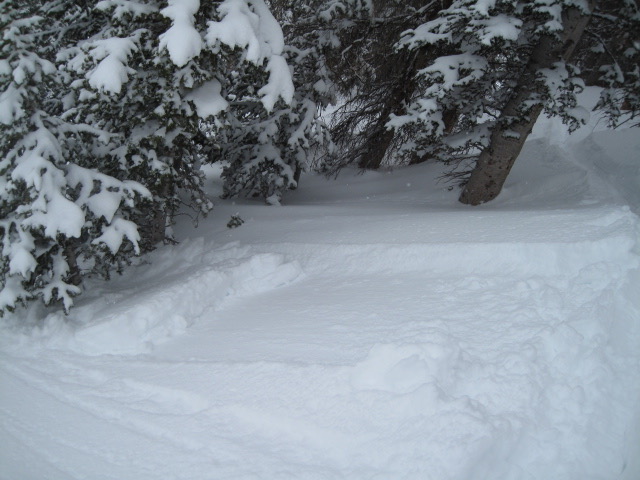 Today's Observed Danger Rating
Moderate
Tomorrows Estimated Danger Rating
Moderate
Coordinates