Observation Date
Observer Name
Gagne/Frey
Region
Salt Lake
Location Name or Route
Days/Cardiac/Mill B
Comments
Overall Low hazard where we were traveling. The recent storm snow has settled out quite a bit as Evelyn indicated in today's forecast, and there was at most 10-15 cms new snow on top of various crusts or firm surfaces. We were able to get some sluffs in very steep terrain, but they weren't running long or that widespread. I am expecting the new snow that comes in overnight will bond well to the existing snow surfaces, and with a lack of wind, should just improve the ski conditions. Ski cuts are very effective at mitigating hazard in our current situation as all activity should occur right near the surface of the snow.
Very poor visibility today (first picture), but a few things that caught my attention.
The glide crack on Cardiac ridge is now much larger.
The wet slide down low in Mill B had large debris that had covered up a portion of the standard "hiking" trail to Lake Blanche. As we were skiing out today, there were several folks hiking/snowshoeing, and with so much low elevation snow, this may be an issue as temperatures continue to warm.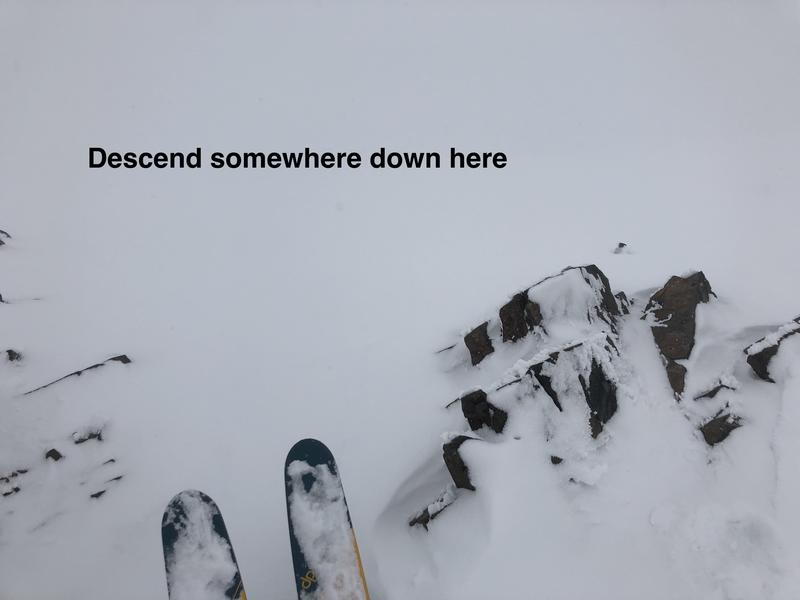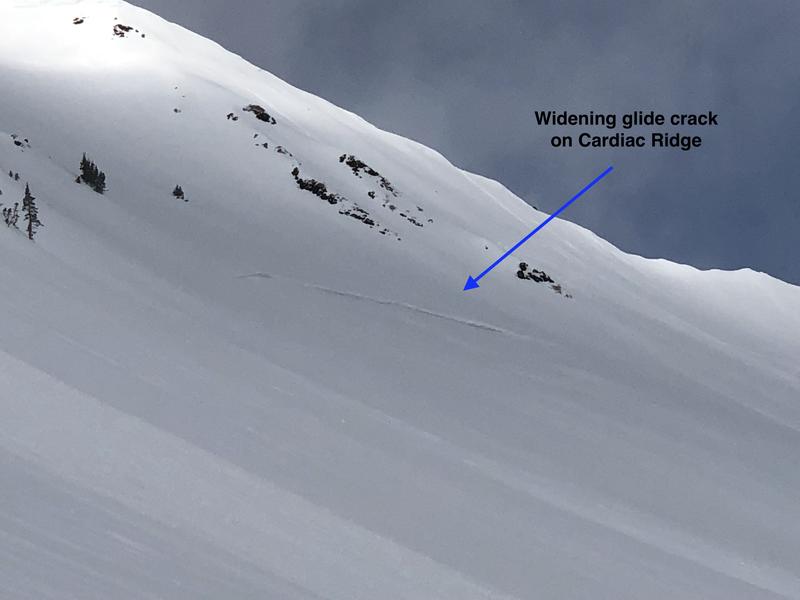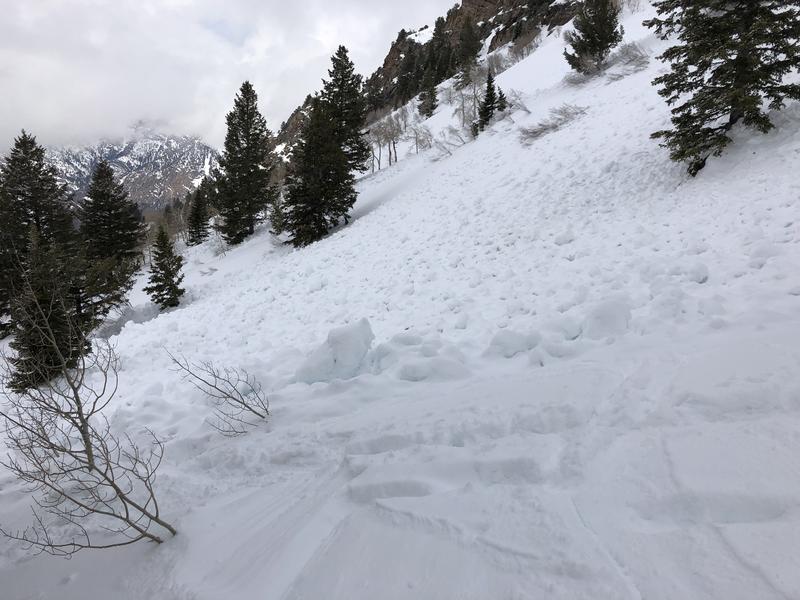 Today's Observed Danger Rating
Low
Tomorrows Estimated Danger Rating
Moderate