Observation Date
Observer Name
Greg Gagne
Region
Salt Lake
Location Name or Route
Pfeifferhorn (Red Pine & Maybird)
Comments
Normal caution conditions. Looking at weather forecast, Sunday should be a repeater day of Saturday. It seems the weather has been very cooperative with a slow warm-up, and I only saw some modest wet loose activity in the upper reaches of Red Pine and Maybird today. Unable to get any sluffing in northerly aspects where dry snow remains.  We were out of the mountains by noon, so it is possible there was more wet activity during the afternoon.
Did see a few crowns from recent natural avalanches below the Pfeifferhorn and Long John Silver (Mark White has excellent photos of this in his
observation
). Photo on NE aspect below Pfeifferhorn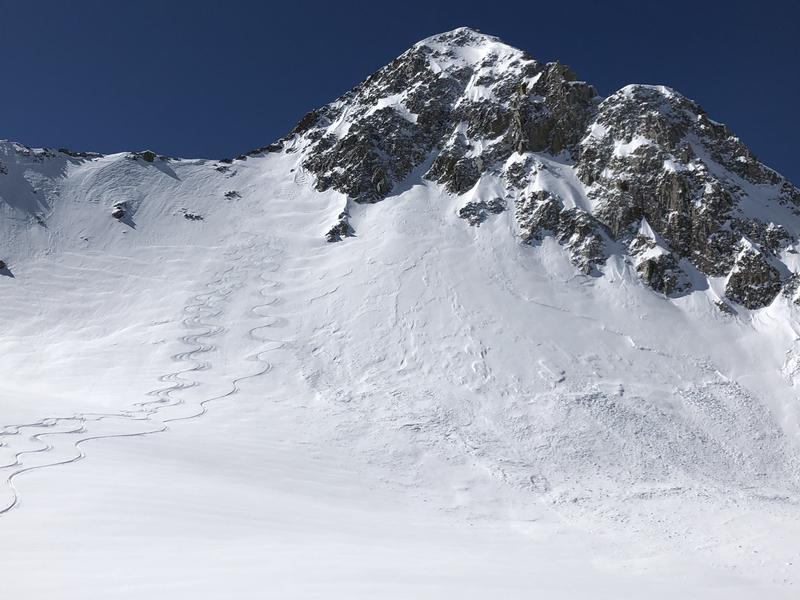 The only wet activity I found of significance was a wet slide on a west aspect that almost reached the usual up and down track when exiting Red Pine. Definitely worth giving solar aspects a wide berth as they warm.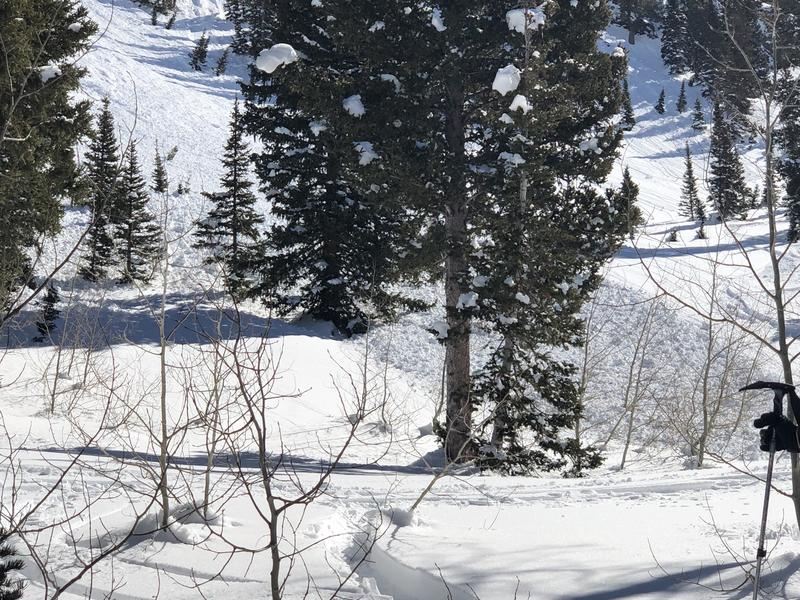 Today's Observed Danger Rating
Moderate
Tomorrows Estimated Danger Rating
Moderate