Observation Date
Observer Name
Bill Nalli
Region
Salt Lake
Location Name or Route
Thomas Fork to Whipple Couloir
Comments
The storm snow behaved very well today with no signs of instability in the areas traveled until the sun poked out late afternoon and instantly provoked WL slides on anything steep. The low density snow was extra sensitive to the strong March sun. It takes about 30 seconds to turn the loose blower powder into loose wet slides and in steep terrain the debris was able to gain some mass and speed. Tomorrow there will be another round of WL slides as soon as the sun hits things. 
The new snow consisted of perfect stellars but also showed signs of riming during the storm. Really I think this just made for crispier skiing and the rime should prove to be inconsequential. Below is a pic of some rime in the trees.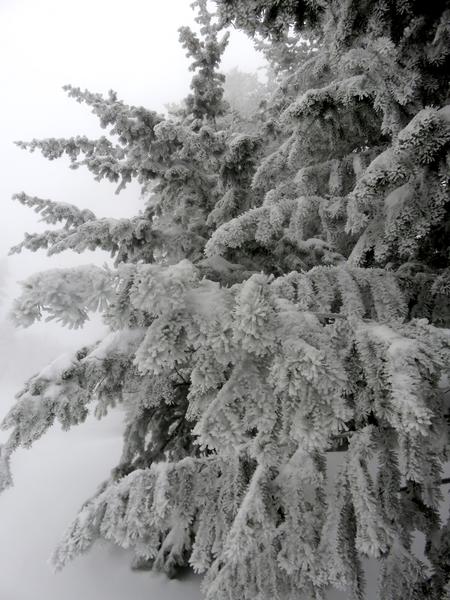 Coverage is still very good at mid elevations. Below is a pic at about 8200' looking back toward the Whipple.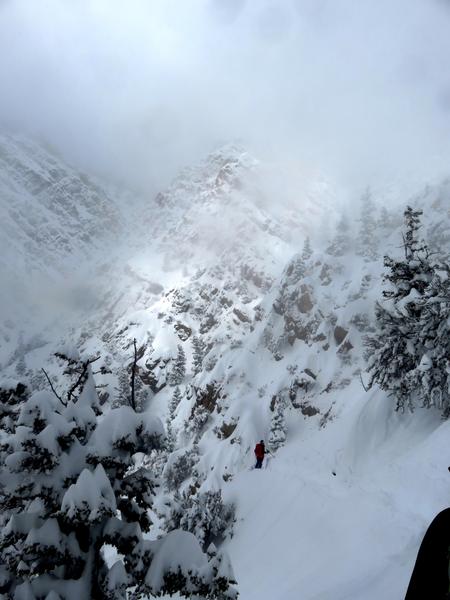 Today's Observed Danger Rating
Moderate
Tomorrows Estimated Danger Rating
Moderate
Coordinates