Observation Date
Observer Name
Evelyn and Trent
Region
Salt Lake
Location Name or Route
Green Slope
Comments
Sun crust beneath the new snow was the most interesting layering.  Widespread on the southerly aspects we traveled, all the way to the 10,200' ridge line. 
I was very interested to get full propagation above the crust on one of the Extended Column Tests.  I think the crust can play into tomorrow avalanche activity in a couple of ways.  First, as a good bed surface, allowing wet loose sluffs to run far.  Second, it will faciliate slab avalanches in places, or wet sluffs transitioning to slabs as the snow runs down slope.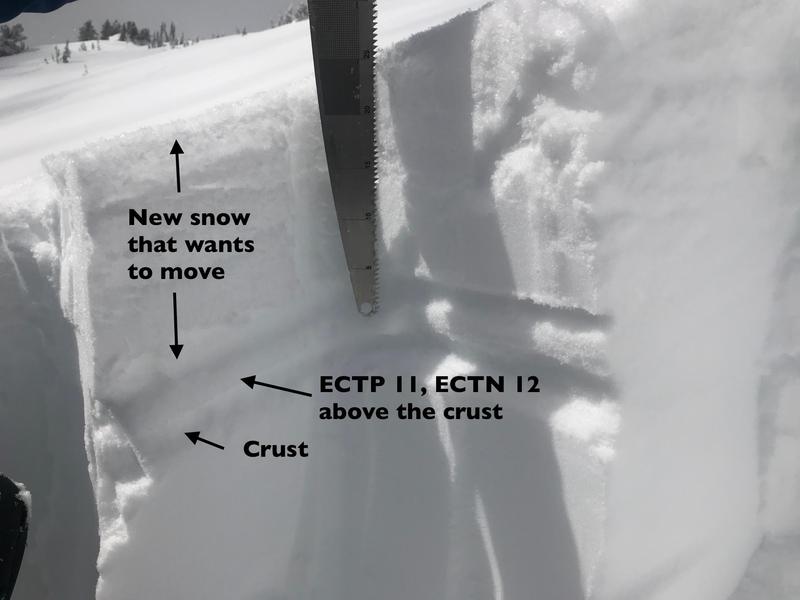 Cornices are huge...keep well back from the edge.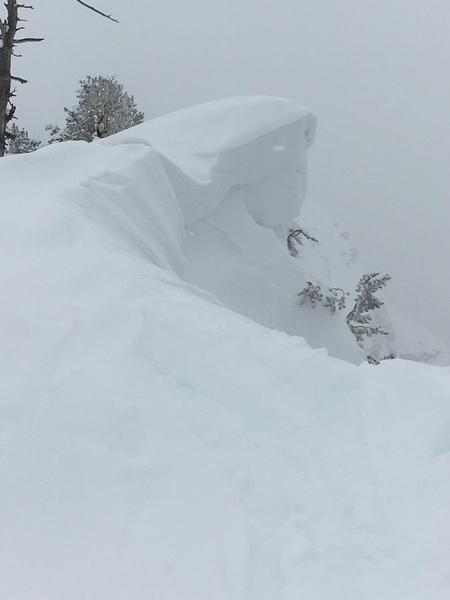 Today's Observed Danger Rating
None
Tomorrows Estimated Danger Rating
Considerable