Observation Date
Observer Name
Meisenheimer
Region
Salt Lake
Location Name or Route
Hogum Fork
Comments
I would say it's still possible to trigger a lingering wind slab in steep alpine terrain.  There were many spots that we decided to avoid in our travels today.  Anywhere the snow was deep and windblown we decided to work around those areas.  Picture one is very representative of a slab that likely failed in graupel pooling in the lower angled terrain (Mark White's observation showed this as well).  This is tricky, because as we ski the steeper line above we are left with the (less dangerous) lower ramp where it could be possible to trigger a slide on graupel.
My biggest concern was areas that the wind transported the snow across the steeper faces.  It was easy to identify and avoid.  Committing, upper elevation terrain still has issues with the chance of triggering an isolated wind slab.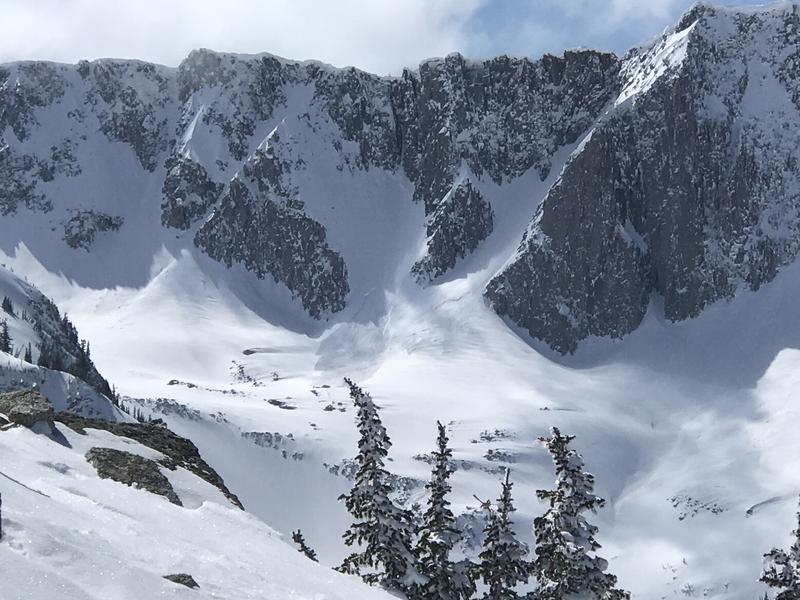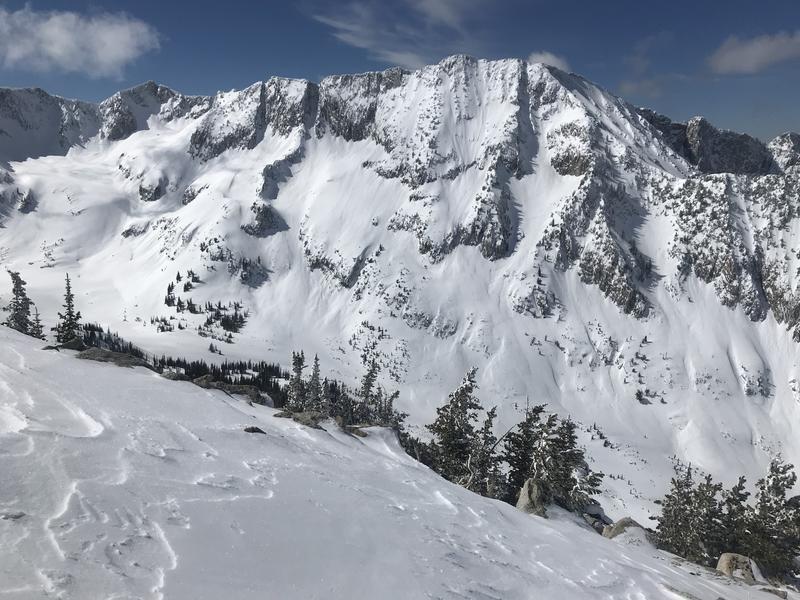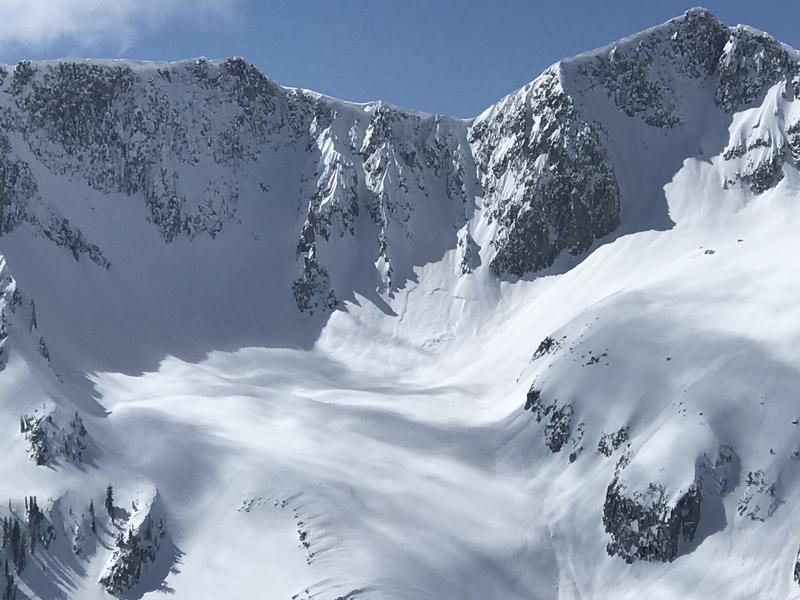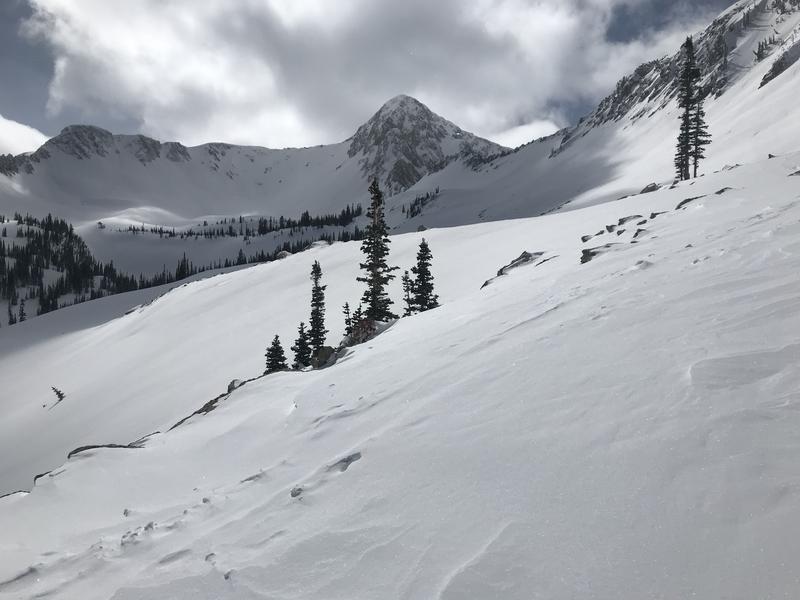 I stopped and took this photo of the tree because I am blown away with what a life this tree must have.  It's survived many years of large avalanches and is still standing tall...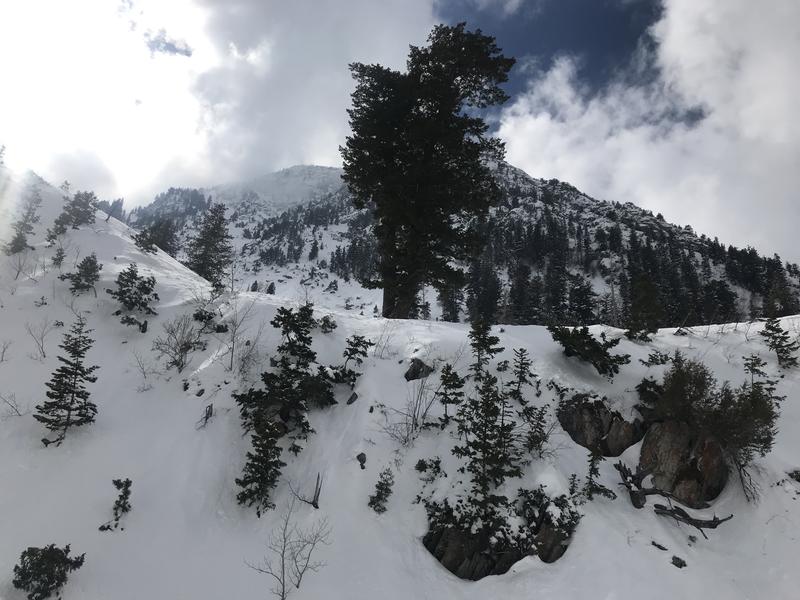 Today's Observed Danger Rating
Moderate
Tomorrows Estimated Danger Rating
None