Observation Date
Observer Name
John Pikus & Zeb Engberg
Region
Skyline
Location Name or Route
Sawmill Fork, Spring City Canyon, Knob Mountain
Comments
Toured in Sawmill Fork, Spring City Canyon, and Knob Mountain today from elevations of 6,500 to 10,500 feet. Wind has been cranking the last few days and was the dominant theme of the day. We did get a chance to view several high elevation, north facing slide paths and did not observe any signs of avalanche activity. That being said I think it is likely that the strong winds have reloaded these slide paths and obscured old crown lines. Cornices are growing, mainly above N and E facing slopes.
Photos:
1: Wind blowing plumes of snow well below ridgelines in Sawmill fork.
2: Shallow wind slabs cracking along our skintrack
3: Large cornices above an E-facing slope, with small W-facing cornice growing on top due to SE winds.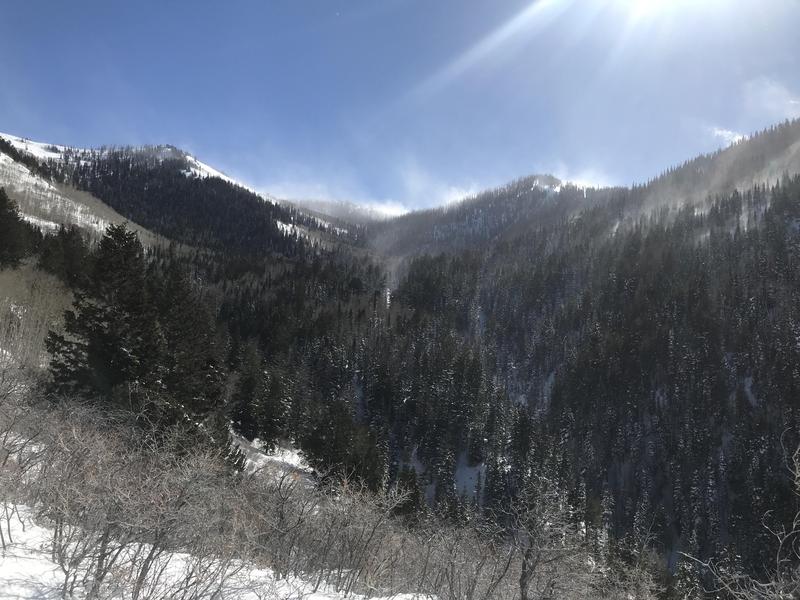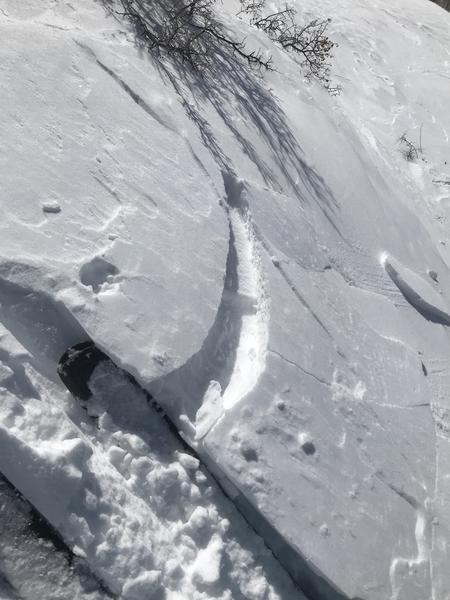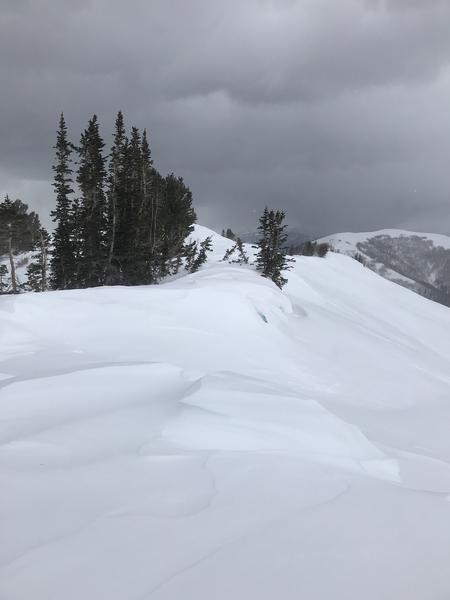 Today's Observed Danger Rating
Considerable
Tomorrows Estimated Danger Rating
High
Coordinates