Observation Date
Observer Name
Hardesty and Wilson
Region
Salt Lake
Location Name or Route
BCC-Reynolds-MCC
Comments
Only avalanches noted were possibly a size 1 as noted on Reynolds face.  Perhaps a size 2 natural from wind load on the lower Raymond north ridge shoulder down into Mill A.  Couldn't tell; perhaps someone in the drainage will confirm.
---
Dug a few holes 8800'-8500' in upper Big Water that I thought might still harbor the Feb 2 surface hoar and facets.  (general HS 175cm) See pic below.  See the thin grey line 60cm down where my snow saw is pointing?  Me neither.  One can find them as a couple cm of grey 4F facets but they have assimilated well into the snowpack - ECTN (25, 27, etc).   Lots of people skiing and riding in this suspect terrain with only isolated reactivity along this layer.   
Pics
Reynolds Face
Natural cornice fall along west Reynolds ridge
Stable snow pits 8500-87--' NE Upper Big Water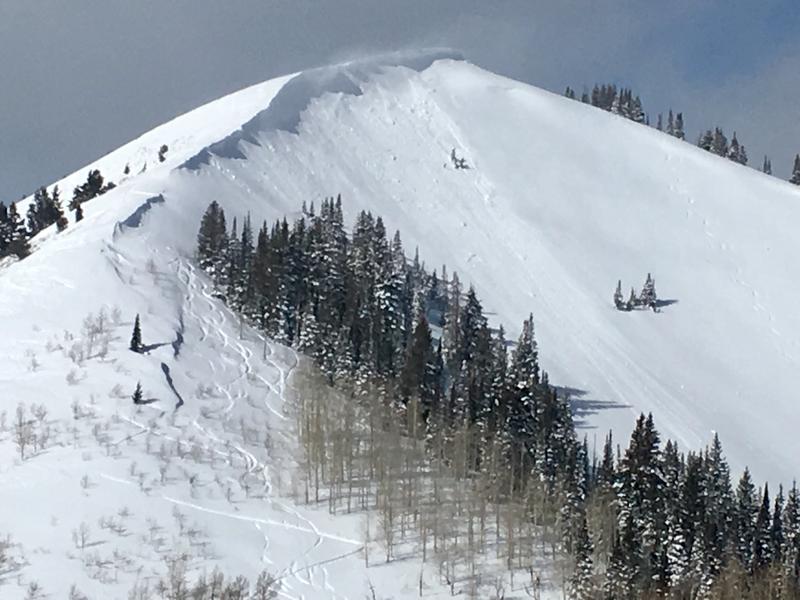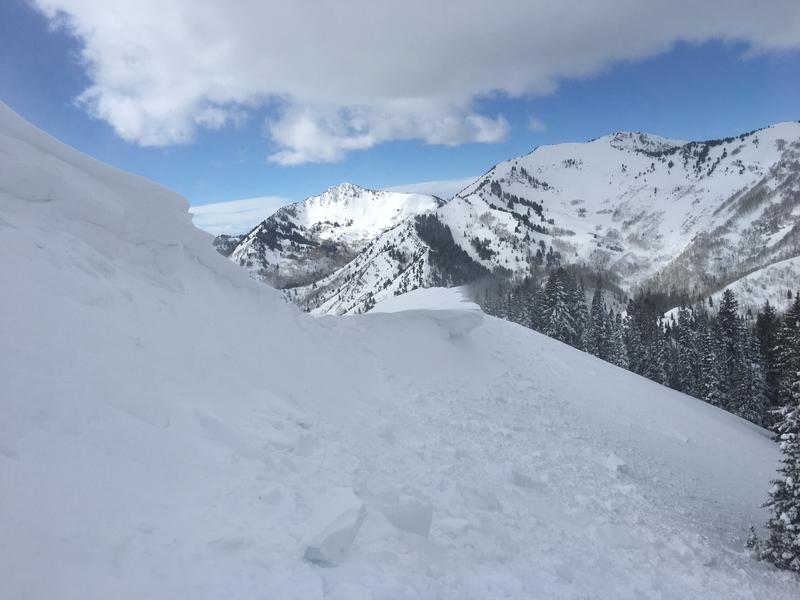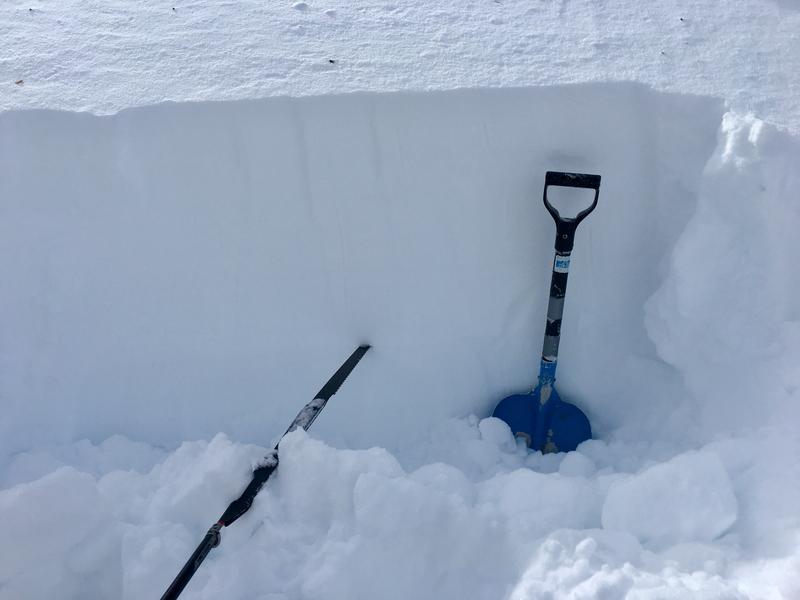 Would expect tonight's snow to bond well to Saturday night's snow but much depends on precipitation intensity and wind.  The recent wind slabs will now be buried beneath tonight's storm snow and more difficult to spot.  Wind transport today happening and crossloading even at the mid-elevations. 
Today's Observed Danger Rating
Considerable
Tomorrows Estimated Danger Rating
None