Observation Date
Observer Name
Ted Scroggin
Region
Uintas
Location Name or Route
West Fork Bear River-south of Whitney Res.
Comments
1.  Conditions out in the Whitney Basin are quite good thanks to a generous storm this week.  No need to hang it out in steep terrain when low angle and meadow riding is great.  2.  It has been awhile since Double Hill has looked this white and filled in.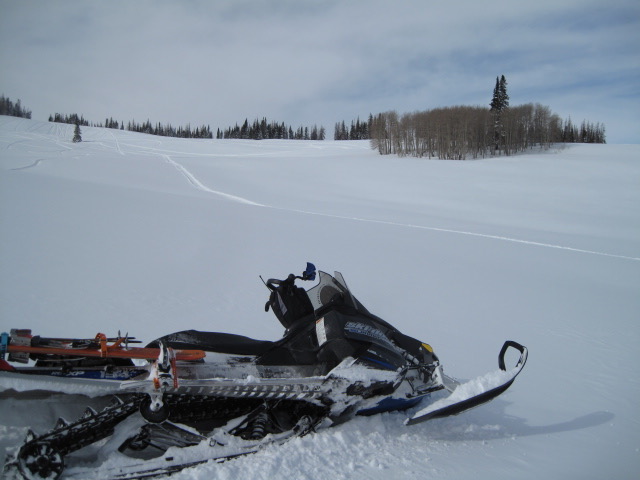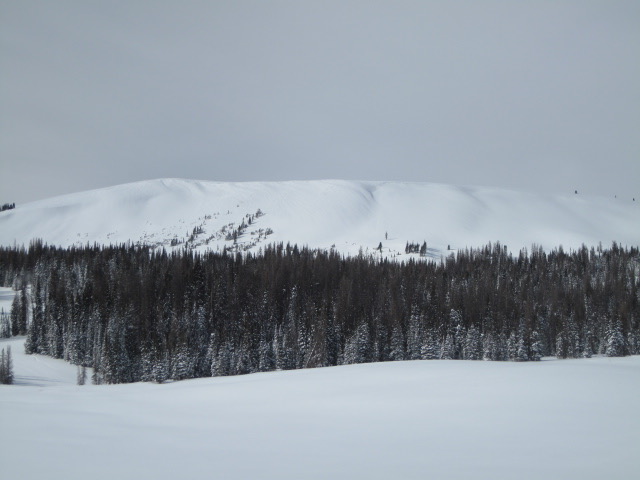 A good clue to unstable snow is cracking ahead of skis, board and sleds. This crack on a small test slope tells me the snow is becoming a slab and is likely sitting on weak snow underneath.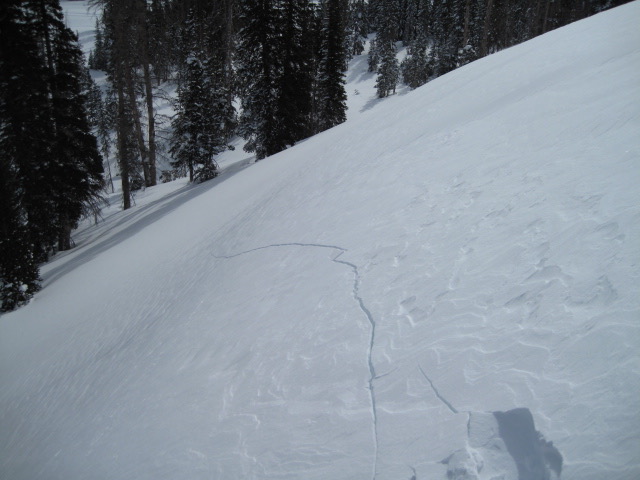 Traveling around today I kept looking at all the great terrain and how white things are, but need to keep thinking how the snow pack feels and give it time to adjust with more storms lined up. 
Today's Observed Danger Rating
Considerable
Tomorrows Estimated Danger Rating
Considerable
Coordinates