Observation Date
Observer Name
Nauman, Howell, Quinn
Region
Moab
Location Name or Route
Northwoods skiers left
Comments
Similar to a pit on a northwest face, it is incredible just how much faceted material we found in our pit today. The ECT test was pretty reactive and slid out about and inch for the ECTP10. From that result, it only took a little touch from the shovel for the slab to slide off the fracture with a nice smooth shear - that stuff is just waiting to slide. I wouldn't touch anything steeper than 30 degrees on a north aspect, and even subtle rollovers and stuff in the high 20s might be suspect.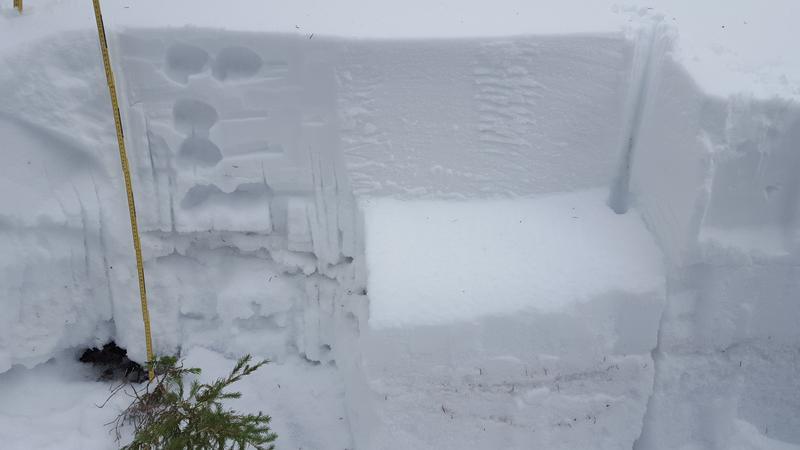 Fresh wind scour on the ridge above north woods.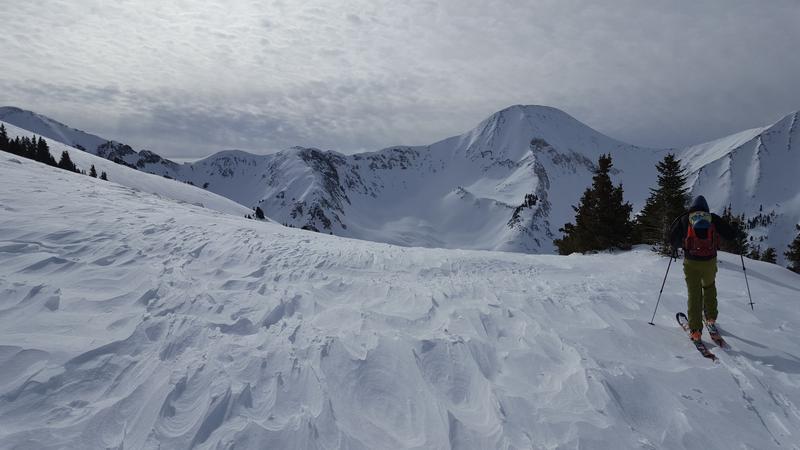 This is one of the weirdest snowpacks I've ever seen. I really expected more big avalanches with the last storm cycle, but they did not come. So now there is a lot of  with poor structure waiting to be triggered by something. The snowpack is screaming that it wants to slide, especially on north faces. Be super cautious out there.
Today's Observed Danger Rating
Considerable
Tomorrows Estimated Danger Rating
Considerable
Coordinates