Observation Date
Observer Name
Chester
Region
Provo
Location Name or Route
Green slope
Comments
Pic 1. Lousy shot.  Saw one very small slide in very very steep terrain, 8 ball area. long way away but think I could make out a crown. 20'wide fracture interfacing with cliff. 6" deep, ran 200' ne facing 9800'
Pic 2.  South Wind just light enough to not transport snow untill 4pm then it transpotran a little on highest ridges.
Rest of pics. Pit sw facing 9500' 
95cm total depth. Weakest layer is small facets. below latest m/f crust(50-53cm) crust is 3 c m thick and pencil hard. Ectp15 it poped and dropped. I initially thought q1, sudden planar but the plane plane was bit rough but within the weak facet layer.  Not sure.
Photos of larger facets are below a different lower crust layer closer to ground not the layer that propagated
 shot with mitt is holding onto  m/crust.
Last shot is rough shear.
S facing crust wise. Guessing for tomorrow crust everywhere below 9500. Above you may see spotty thin zipper depending on angle and how direct south, might be some left.  Barely not rollerballing today above 9500 due to a just in time light wind. but  higher up there was a 1/4"  crust that went away 100' from top, below creamy w grauple mixed made for excellent turns.
Danger wise im Thinkng strength vs load and I am not sure what it takes.  There are large windslabs out there.   48 hours might not/probably won't do it.  Maby Scary moderate for today. Scary considerable where wind loaded.  Bit Hard to know where wind loaded. My plan is to dial back angles for awhile.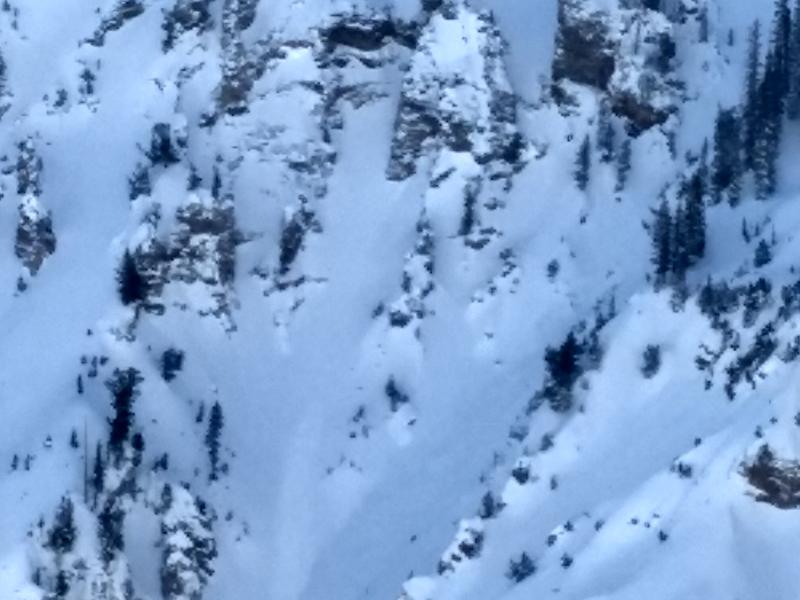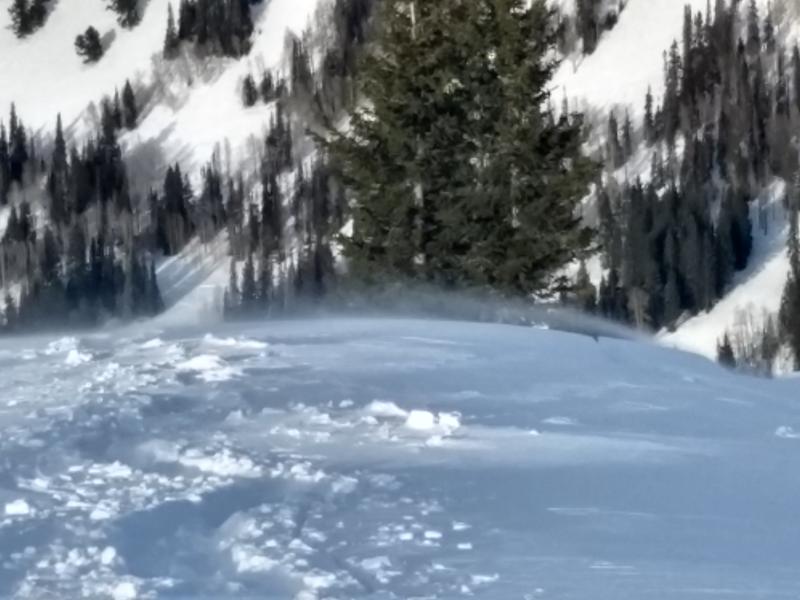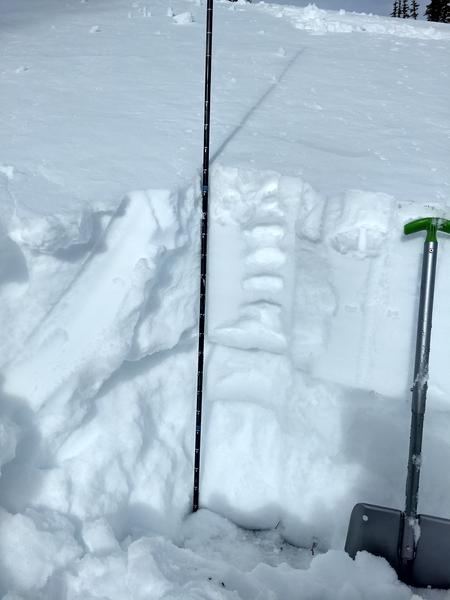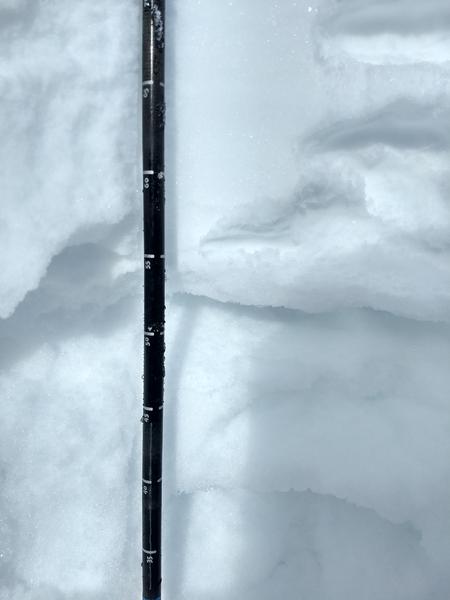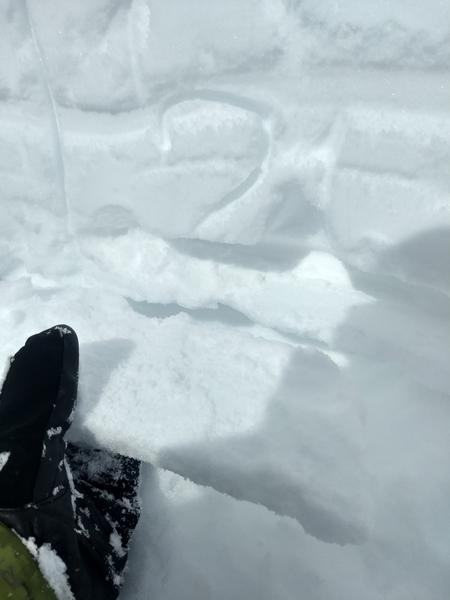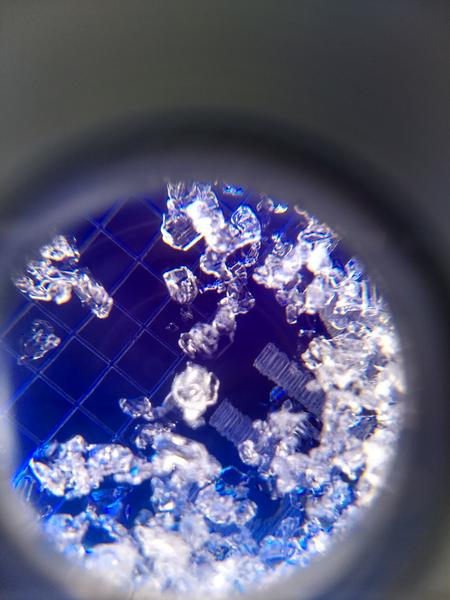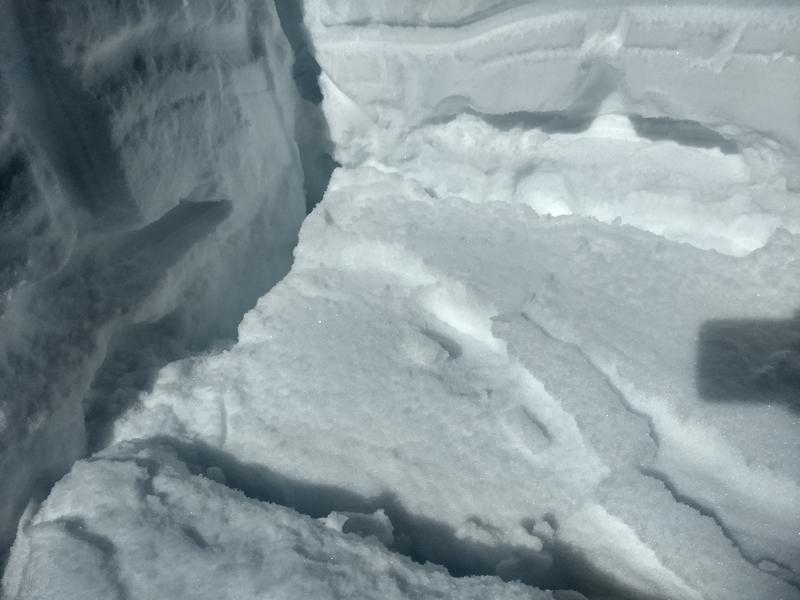 Today's Observed Danger Rating
Considerable
Tomorrows Estimated Danger Rating
None