Observation Date
Observer Name
mark white
Region
Salt Lake
Location Name or Route
Butler Fork
Comments
It seems to be hit or miss out there, some slopes are still a bit inverted or wind damaged some have settled out and are holding creamy powder. Still not sold on steep exposed terrain especially with the dramatic increase in temperatures today, drastic changes sometimes produce dramatic result. It seems like the new snow is settling out and bonded well to the underlying surface. I was kind of surprised at the lack of natural activity in places like Wilson and Soldier Fork but I did note some large sluffs or avalanches that came off the Blue Ice, and the Diving Board in Broads Fork. I'm thinking with time and settlement most slopes will stabilize but time will tell, it was a big storm with a good amount of water weight and wind involved. 
Photos: a bad photo of wet point releases in Butler Basin and skin wax would have been a good call today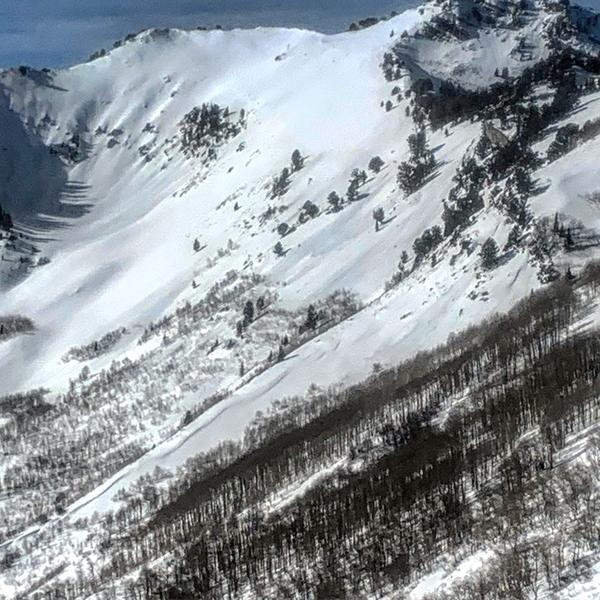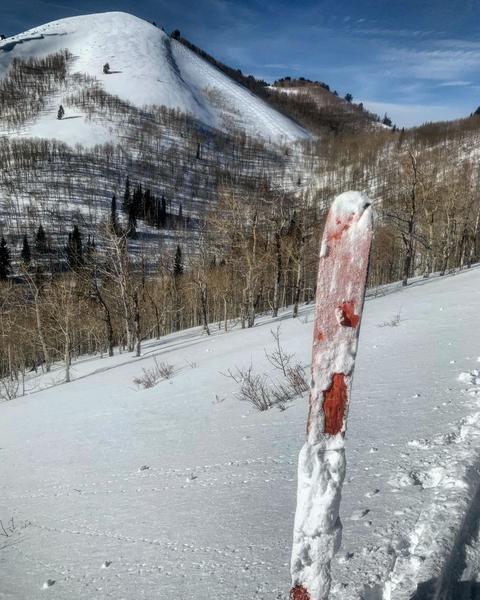 Thinking a cautious moderate tomorrow not convinced yet but with no new activity except wet activity today that might be the call but as usual I'm holding my cards tight until I'm convinced.
Today's Observed Danger Rating
Considerable
Tomorrows Estimated Danger Rating
Moderate