Observation Date
Observer Name
Greg Gagne and Tom Flaherty
Region
Salt Lake
Location Name or Route
Main Porter Fork
Comments
I was interested in looking at snowpack in Millcreek after seeing
Peter Earle's observation
of a likely remotely-triggered slide in Porter Fork on Sunday. Main Porter is steep-sided, and the steep gully where this slide is located is shaded (photo). But I was also finding weak snow down near the ground on northwest and west aspects from 8200' and above. The slab above the facets continues to strengthen, and is now 4F to 1F in hardness.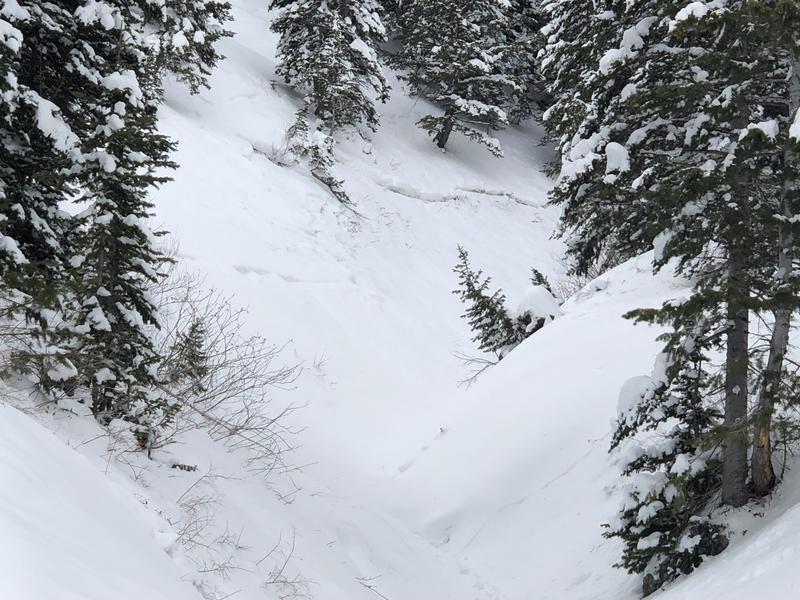 Settlement cones around trees and shrubs are an indication of the low-density snow from this past week settling and the slab gaining strength.
Video discussion of what we found on northwest aspect at 9400' in Millcreek.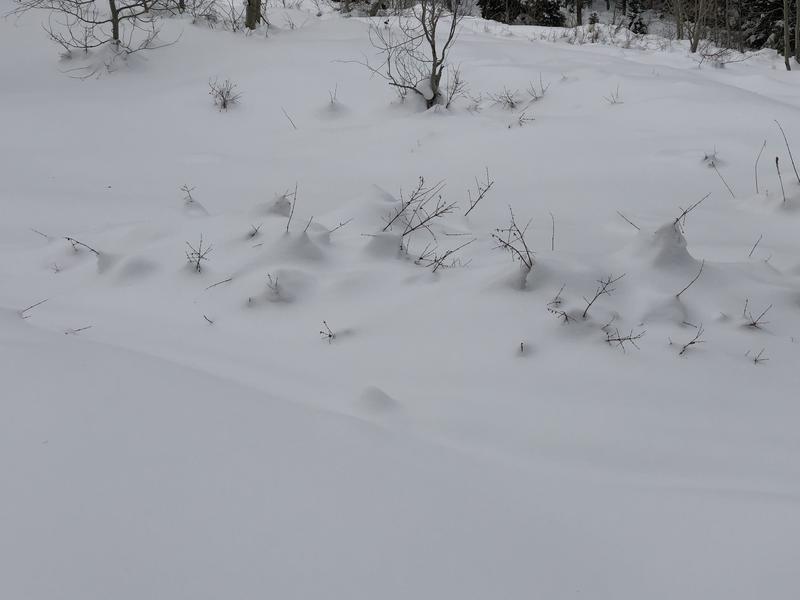 Video
Today's Observed Danger Rating
Considerable
Tomorrows Estimated Danger Rating
Considerable