Observation Date
Observer Name
Eric and Amy Flygare
Region
SE Idaho
Location Name or Route
Beaver Creek, Southeast Idaho
Comments
We rode in the upper Beaver Creek area today in southeast Idaho and found excellent riding conditions.  Lots of landmines (rocks, stumps, etc.) out there so we tiptoed on the sleds and boards.
We dug several pits on a northeast facing slope at around 8900 feet.  The snow depth was about 42 inches deep and each pit was between 32 and 35 degree slope angle.  Compression tests were fairly consistent, all CT tests failed between 19 and 22 taps (CT19-22).  All failures were at the layer of faceted snow several inches from the ground surface.  Each of these failures were energetic releases.   
We got varying results from the Extended Column Tests.  One test failed at 27 taps at the same faceted layer near the ground.  The failure was a full propagation failure (ECTP27) (See Picture1).  The other ECT failed at 14 taps and energetically released into our legs.  After further examination of the bed surface, we figured there was a rock near the base of the extended column that may have affected the results.  However, the variability between the tests kept us on 30 degree slopes for the rest of the day.
The rest of the layers seemed unresponsive during all CT and ECT tests.  We did notice some minor new snow instabilities and had several 2-3 inch soft slabs break loose on steep roll overs (See picture 2).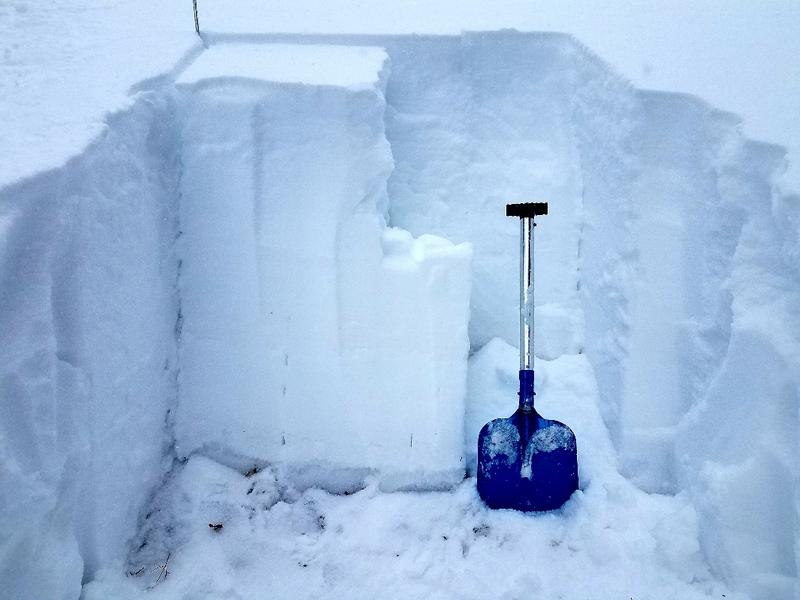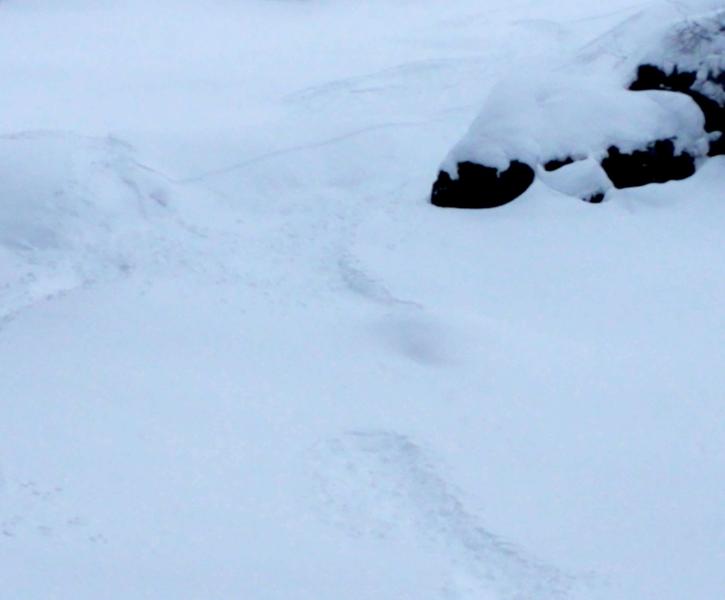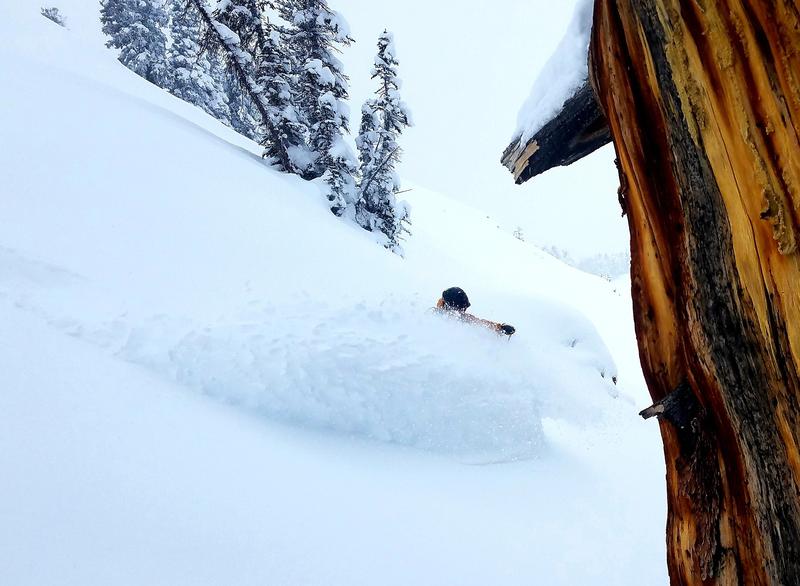 Today's Observed Danger Rating
Moderate
Tomorrows Estimated Danger Rating
Moderate