Observation Date
Observer Name
Derek DeBruin
Region
Ogden
Location Name or Route
Ben Lomond, Cutler Ridge
Comments
Dug a quick pit at the top of Dead Tree Knob. F- surface snow for 25cm (upper red line) with a fairly cohesive 50cm underneath gradually increasing from F to 4F hardness. Remaining 25cm of basal snow (lower red line) was 1F hardness. Classic rightside up snowpack in great shape. This pit was 100cm of snow to the ground, with 100cm +/- 15cm throughout the zone from the LZ to Dead Tree. Observed very little wind effect, even at 8,000ft and above. The top of Dead Tree is usually pretty buffed and/or scoured, and while there was limited evidence of wind, it was pretty minor and far less than normal. Up high cornices were visible but small, and certainly not as large as they might normally be on the higher reaches of Ben Lomond (though it is only early December). Noted no natural avalanches on the Cutler Basin/Willard headwall or elsewhere (see photo; these were visible to us for a few minutes until the precip moved in and reduced visibility, leading to this less useful photo).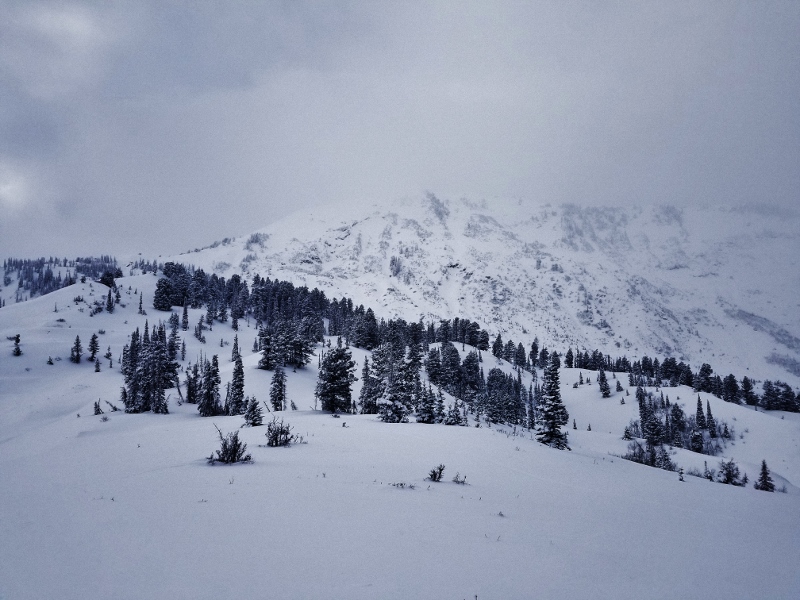 An idea of the coverage on Indicator Hill. Filling in nicely, even at this relatively low elevation. Those new to the Ogden/Cutler Ridge zone will note the large rock (circled) mid-run. Early season this is visible, and later season is usually nicely covered. In the near future a light covering on this will pose a potential hazard to the unaware.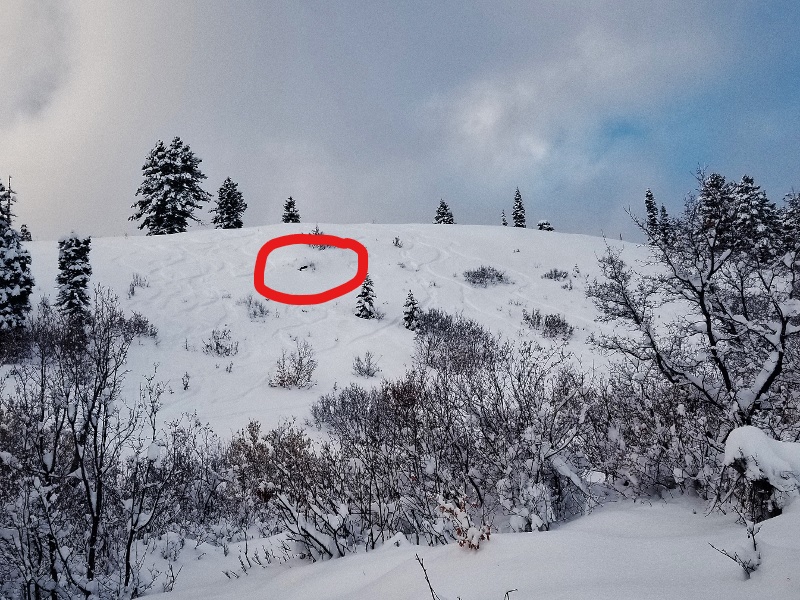 A look at the cover on Rodeo Ridge and Bailey's. Also looking quite good at the moment.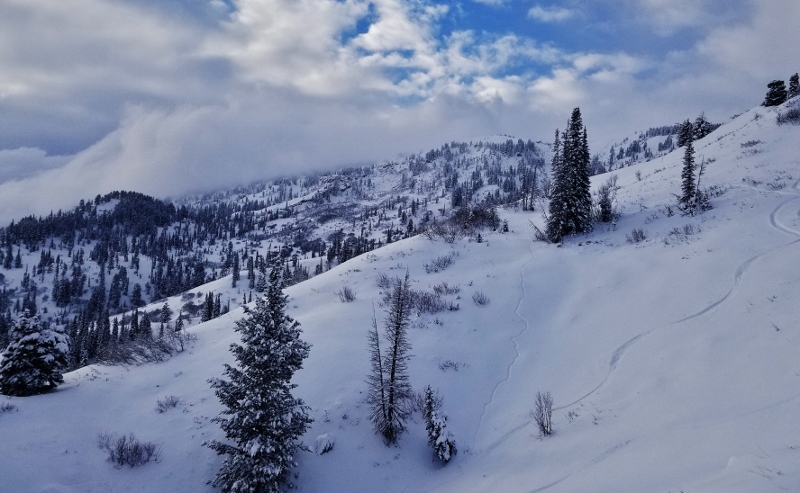 A view of the Backyard above the creek/luge exit. The upper portions of this and Bull Nose/Birthday Bowls look good, but the lower portions are still brushy and bony enough that we elected not to use them as our exit.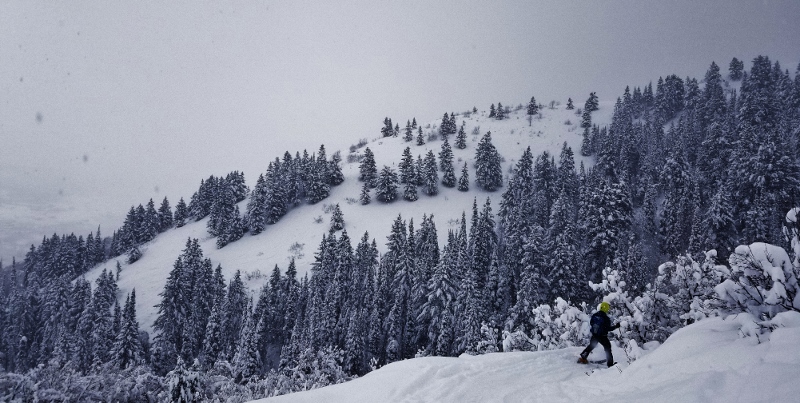 Today's Observed Danger Rating
Low
Tomorrows Estimated Danger Rating
Low