Forecast for the
Skyline Area Mountains

Issued by Brett Kobernik for
Wednesday, January 25, 2023
There is a MODERATE avalanche danger rating in the upper elevation slopes steeper than 30˚.
Small human triggered avalanches are possible in the higher terrain.
Watch for loose dry snow sluffing. Also avoid terrain in the upper elevations where you see recent deposits of wind drifted snow.
Overall, avalanche conditions are pretty safe right now unless you're really looking for trouble and pushing into very steep radical terrain.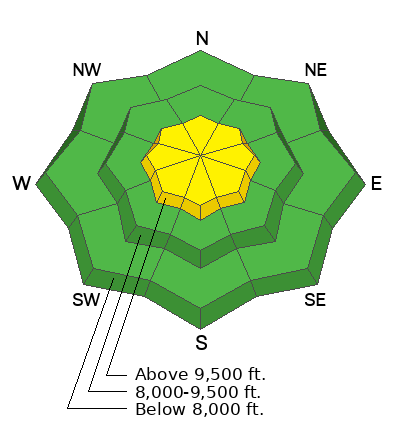 Learn how to read the forecast
here