Forecast for the
Skyline Area Mountains

Issued by Brett Kobernik for
Friday, January 20, 2023
The majority of terrain on the Skyline has a MODERATE danger rating today.
Human triggered avalanches are unlikely on the majority of the Skyline terrain.
Places where human triggered avalanches could be possible are on very steep upper elevation slopes that face northwest through southeast where the wind has created fresh drifts.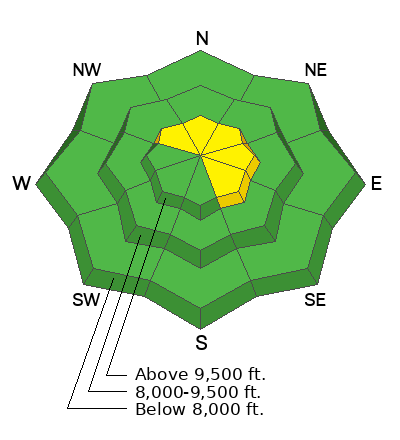 Learn how to read the forecast
here