Forecast for the
Skyline Area Mountains
Issued by Brett Kobernik for
Tuesday, December 18, 2018 - 6:54am
The majority of the terrain along the Skyline has a LOW avalanche danger today. There is still a "pockety" MODERATE danger in the highest terrain on northwest through east facing steep slopes. As time goes on, chances for triggering an avalanche become less.
Wind drifted snow from last Wednesday's windy storm may still be sensitive to a person along the more east facing ridgelines.
There is still a slight chance that a person could trigger an avalanche breaking into old sugar snow near the ground on the higher northwest, north and northeast facing slopes.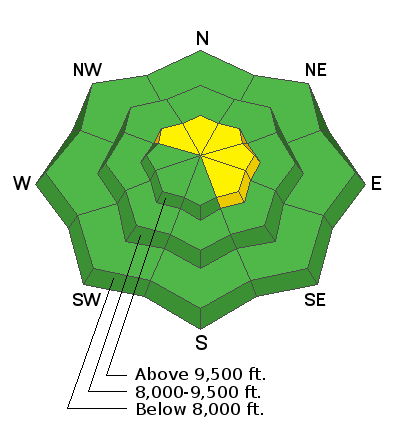 Learn more about the ratings
here