Forecast for the
Salt Lake Area Mountains

Issued by Dave Kelly for
Sunday, March 12, 2023
There is a CONSIDERABLE avalanche danger in the upper elevation zone for wind-drifted snow avalanches that may be 1-3' deep and up to 200' wide. There is a MODERATE avalanche hazard in mid and lower elevation terrain.
---
With today's new snow expect to see loose-dry avalanches in steep terrain. There is a possibility that you may find an isolated avalanche breaking on an old/new interface which could be 1-3' deep. Any hint of sun will rapidly warm the new snow and rocky gully features can be dangerous places if you get caught in a slough that pinballs you down the slope.
---
Only expose one rider to a slope at a time and keep an eye on your partners when traveling in terrain steeper than 30 degrees.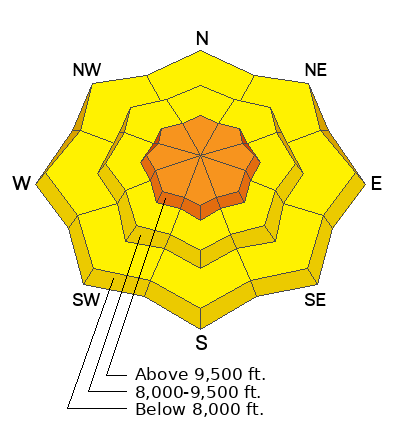 Learn how to read the forecast
here