Forecast for the
Provo Area Mountains

Issued by Mark Staples for
Wednesday, March 30, 2022
A wide range of snow conditions today has created a
wide range of avalanche conditions
and a lot of uncertainty for me as I write this forecast. Overall the avalanche danger is
MODERATE
, but some places may have a higher or lower hazard. Some things I would be looking for today are:
---
At upper elevations, look for and avoid areas with
wind drifted snow
. At the same time
evaluate how the new snow
is bonded to itself and the old snow surface.
---
At mid and upper elevations on more northerly facing slopes, there is a
buried persistent weak layer
that caused many soft slab avalanches this month. This layer has likely gotten wet and since gained strength as it cooled and refroze, but I'm not sure and it deserves evaluation.
---
At low elevations, the main issue is
wet snow
, but look for any place with wet, unfrozen, and unsupportable snow to tell you that wet avalanches may be a problem.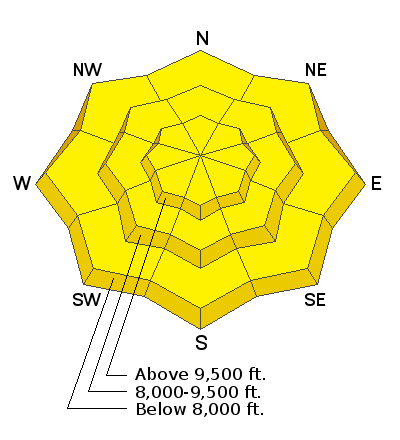 Learn how to read the forecast
here