Forecast for the
Ogden Area Mountains

Issued by Nikki Champion for
Wednesday, April 6, 2022
Today the avalanche danger is MODERATE at upper elevations where unstable soft slabs of wind drifted snow most likely exist. These wind slabs will be shallow. How dangerous they are will be determined by the terrain you're in.
The danger at mid and low elevations is
LOW
but there could be some fresh wind slabs at these elevations to look out for as well.
---
The high winds should help keep the snow from heating up too much, but once the sun comes out some wet loose avalanches could begin to happen on the southern end of the compass. Pay attention to changing conditions and avoid being on steep solar aspects if the snow has become wet and unsupportable.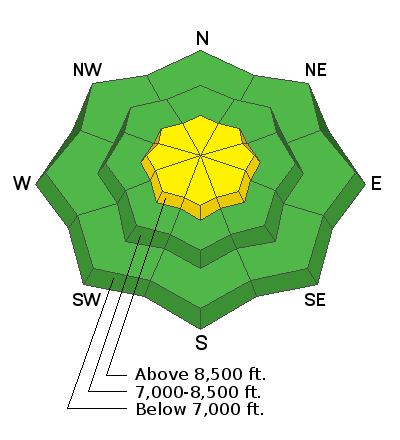 Learn how to read the forecast
here