Forecast for the
Ogden Area Mountains
Issued by Evelyn Lees for
Tuesday, April 16, 2019 - 7:15am
Dangerous avalanche conditions.
Only those with excellent snowpack evaluation skills, cautious route finding and conservative decision-making should head into the backcountry today.
The avalanche danger is CONSIDERABLE on all steep, mid and upper elevation slopes - natural avalanches are possible and human triggered slides likely today. Any slide triggered today will rapidly become a wet snow slide as it moves down slope, resulting in large piles of cement like debris. The danger is MODERATE for triggering wet snow slides at the lower elevations and for avoiding runout zones, as natural avalanches from above could run long distances in isolated places.
---
I will update the Salt Lake City, Ogden and Provo forecast Wednesday morning (April 17th) by 7:30 am.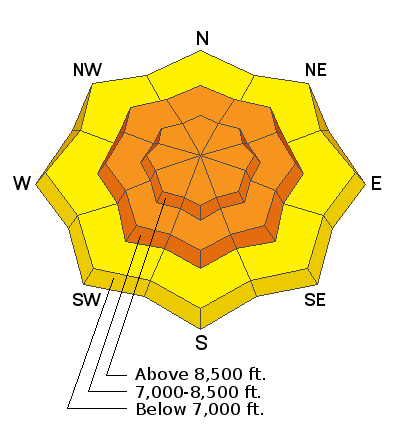 Learn how to read the forecast
here