Forecast for the
Ogden Area Mountains
Issued by Trent Meisenheimer for
Saturday, March 9, 2019 - 6:53am
The avalanche danger is
CONSIDERABLE on all steep upper elevation slopes.
New snow avalanches 1 to 3 feet deep can be triggered, as well as loose snow avalanches that will run fast and far. Use cautious route finding and conservative decision making today.
---
The warm, new snow instabilities strengthen quickly, have patience for just a day or two before stepping into bigger, sustained steep terrain. For now, the vast untracked acres of surfy snow on lower angled slopes offer a much lower danger, as due slopes that have received generally less than a foot of new snow.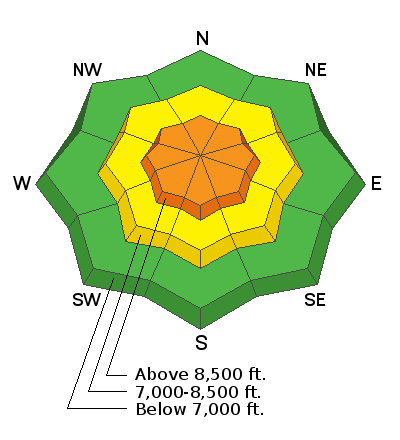 Learn how to read the forecast
here