Forecast for the
Ogden Area Mountains

Issued by Nikki Champion for
Thursday, March 16, 2023
The avalanche danger is CONSIDERABLE at all upper slopes where heavy snowfall and strong winds have created dangerous avalanche conditions. Freshly formed wind drifts, and both soft slab and dry loose avalanches within the new snow are the main avalanche problems today. The avalanche danger is MODERATE on all mid and lower-elevation slopes that received overall less snowfall, and generally more rain.
Practice safe travel techniques, exposing only one person at a time, and choosing low-angle terrain with nothing steep above.
---
With multiple days of strong winds, and recent rainfall cornices and roof avalanches will remain a concern today.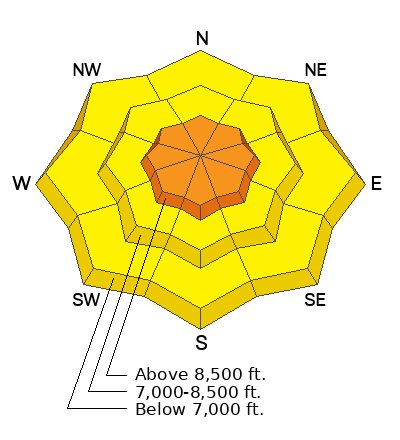 Learn how to read the forecast
here