Videos are an easy way to see demonstrations of techniques from snow pits to transceiver searches to shoveling. You can learn and refine your skills by watching these great videos.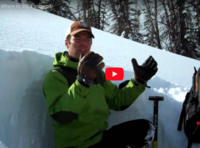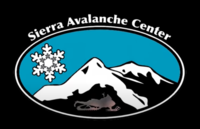 How to Stay Safe in Avalanche Terrain
An
excellent video
from our friends at the Sierra Avalanche Center.
This video
shows step-by-step how to plan and execute a day of riding safely in avalanche terrain.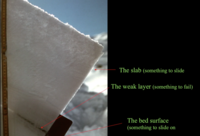 Ingredients for a Slab Avalanche
What are the
ingredients for a slab avalanche
and how do they form? Knowing this information and being able to recognize these conditions in the backcountry is a crucial skill for keeping backcountry travelers safe.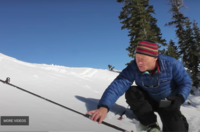 How to Measure Slope Steepness
Knowing
how to measure slope steepness
is a crucial skill for safe backcountry travel. In this video, we explain a few ways you can measure slope steepness.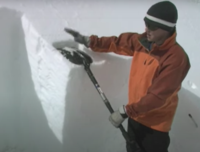 How to do an Extended Column Test
An
Extended Column Test (ECT)
is a quick and easy way to test fracture initiation and propagation. Performing a proper ECT will increase the information you get from your snow pits.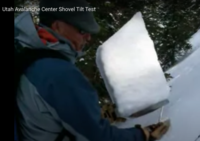 How to do a Shovel Tilt Test
The
Shovel Tilt Test
is a great way to identify weak layers in soft snow. If you think you may have a weak layer like buried surface hoar, this is a great test to use to try to identify it.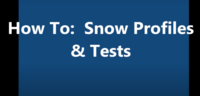 How To: Technical Snowpit and Stability Test Analysis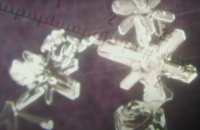 Anatomy of a UAC Field Day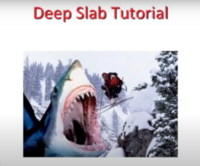 Deep Slab Instability Tutorial
Deep Slab Instability
can be very confusing. This video will help you understand the dangers of weak layers deep in the snowpack.