Provided by Utah Mountain Adventures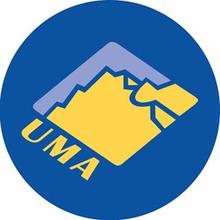 Salt Lake
Thursday, December 8, 2022
Utah's most experienced & oldest guide service offers Avi Level 1 training over 4 days with 2 evening virtual lectures (4 hours each) and 2 field days (8-9 hrs). The Level 1 course is 60% in the field and 40% classroom work. Cost: $499-$549, plus tax.
Utah Mountain Adventures Level 1: Learn safe travel in avalanche terrain and recognition of weather, snow pack and terrain factors contributing to avalanche hazard. Dig snow pits and perform field tests to recognize weak and strong layers in snow pack and practice efficient rescue with avalanche beacons.
Course Description: This 24-hour course is sanctioned by the American Avalanche Association (A3), and students will receive a nationally recognized certificate upon completion. It is designed for those with or without previous avalanche education or experience, seeking a comprehensive and structured course. UMA avalanche instructors are broadly experienced, patient, passionate avalanche professional and guides with an intimate knowledge of the Wasatch Mountains and snowpack. The graduate of this course will understand the basics of snow science, stability evaluation, safe travel, and rescue, and be ready to make informed decisions in avalanche terrain. The course is 40% classroom based and 60% field based (in and around avalanche terrain).
WEEKEND LEVEL 1 SCHEDULE:
Thursday: 5:30pm - 9:00 pm - Zoom Meetings
Friday: 5:30pm - 9:00 pm - Zoom Meetings
Saturday: 7:30am - 3:30pm - Field Session
Sunday: 7:30am - 2:30 pm - Field Session [Travel Break] 4:30pm - 6:30pm, Interactive Virtual Closing Lecture
WEEKDAY LEVEL 1 SCHEDULE:
Monday: 5:30-9pm, Interactive Virtual Lectures
Tuesday: 7:30am-3:30pm, Field Session
Wednesday
: 5:30-9pm, Interactive Virtual Lectures
Thursday: 7:30am-2:30pm, Field Session [Travel break] 4:30-6:30pm, Interactive Virtual Closing Lecture
Learning Outcomes:
Accessing and understanding content of local avalanche reports
Effectively applying an avalanche forecast to decision-making
Where and why avalanches run and key components of their formation
Recognition and management of human factor risks
Effective group communication
Using simple decision-making and planning tools
Trailhead checks, safe travel protocols and procedures to minimize risk and exposure
Companion rescue skills, including single-beacon recovery, efficient probing and shoveling techniques
Basics of weather with respect to snowpack layering and structure
Performing key snowpack tests and observations
Recognizing avalanche terrain in field and during classroom route-finding exercises
Selecting terrain and route appropriate to the present avalanche forecast and problem
Associating objectives to terrain and avalanche avoidance
Register here or contact Utah Mountain Adventures:
Cost:
Mon-Thu: $499 plus tax
Thu-Sun: $549 plus tax
phone: 801-550-3986