The danger roses for the Salt Lake mountains from Friday, February 25 through Thursday, March 3:

Summary: Clear and dry with very warm temperatures by midweek. Several avalanches on northerly aspects, failing 1-2' down into old faceted snow that formed during the January/February drought.
Friday, February 25: 1-4" of cold, dry snow is squeezed out of the remnants of a storm system. Several human-triggered avalanches are reported from the backcountry, all failing down 6-24" deep in the layer of facets from the January/February dry spell. A few of the notable avalanches:
Saturday, February 26
: Cold and clear skies. A party is caught and carried in a
natural avalanche while ascending Tanners Gulch
. The avalanche was a sluff that originated several hundred feet above the party, with two getting caught and carried, including a partial burial. A handful of smaller avalanches pulling out shallow pockets of soft slabs 12-18" deep and up to 30' wide are reported.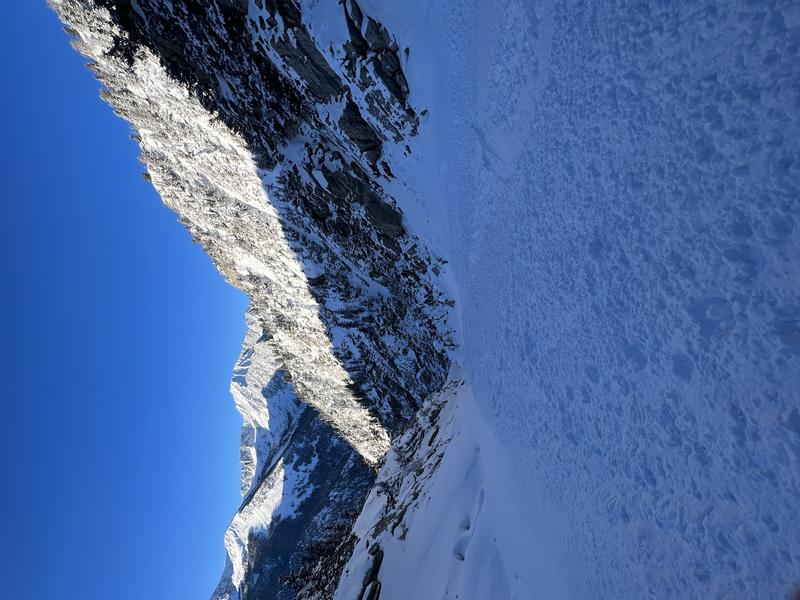 Sunday, February 27: Skies cloud up by midday minimizing any wet avalanche activity. 
Monday, February 28
: Clear skies and the beginning of a warming trend. Some minor, wet-loose avalanche activity is reported as well as a soft slab avalanche failing on the January/February faceted layer in
Porter Fork in Millcreek Canyon
.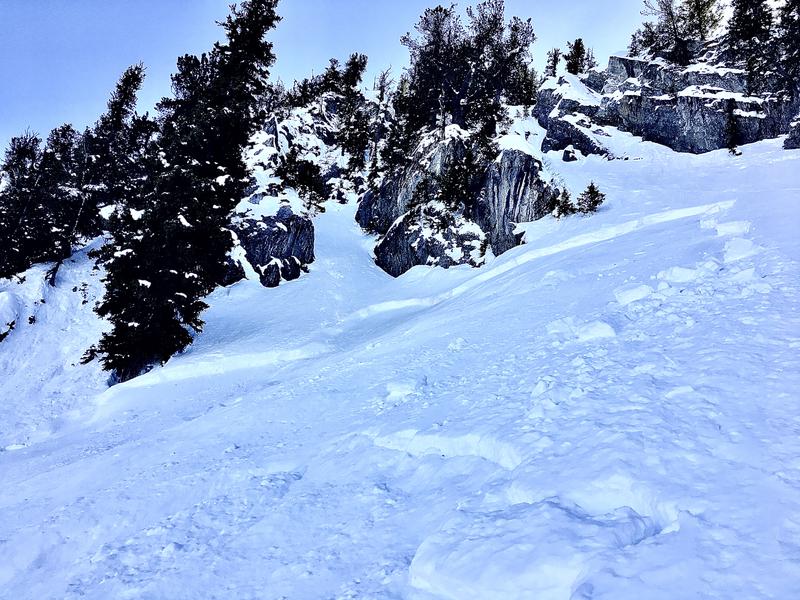 Tuesday, March 1
: A human-triggered avalanche in
Yellow Jacket Gulch
on Gobblers Knob that failed in faceted snow from January/February. The avalanche was over a foot deep and 50' wide, running down into dense Aspen trees.
Wednesday, March 2
: Increasingly warm temperatures with additional minor, wet-loose avalanches reported. A human-triggered avalanche on a northerly aspect on
Little Water Peak
, failing down on the January/February facets, 10" deep and 80' wide.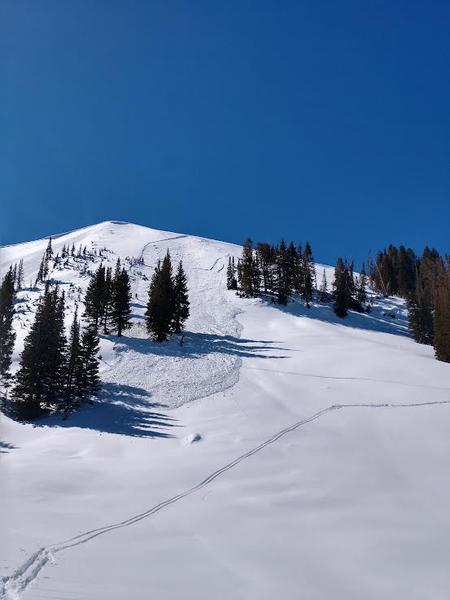 Thursday, March 3: Temperatures overnight fail to drop below freezing. Minor wet loose avalanches, including northerly-facing slopes at lower-elevations.