The danger roses for the Salt Lake mountains from Friday, February 18 through Thursday, February 24:

Summary: Clear skies early in the period with increasing winds and clouds by late weekend. Unsettled weather throughout the week with a few wind events and 12-16" total snowfall. By Tuesday, avalanches breaking down into faceted snow on the old snow surface are reported.
The following video from Thursday, February 17 in White Pine Canyon describes the old snow surface prior to the weekend:
Friday, February 18: Clear skies with warm temperatures. No backcountry avalanches were reported. 
Saturday, February 19: Clear skies with increasing southwest winds. Two small avalanches involving wind-drifted snow: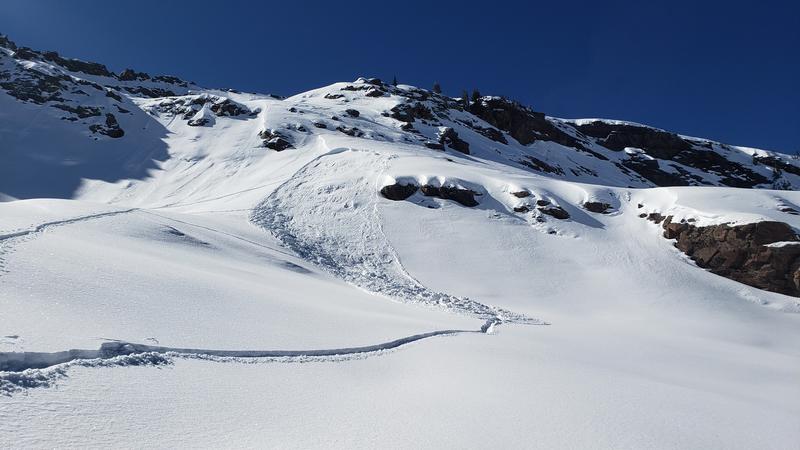 Sunday, February 20: Skies clouded up and with southwest winds. No backcountry avalanches are reported.
Monday, February 21: Light snowfall begins early morning, with 4-6" new snowfall by the end of the day. Sluffing in the storm snow is reported.
Tuesday, February 22: 2-4" with east/southeast winds (an unusual direction for the Wasatch and one that leads to the development of wind drifts in unsuspecting locations). Three avalanches reported from the backcountry:
Photo from Kessler Slabs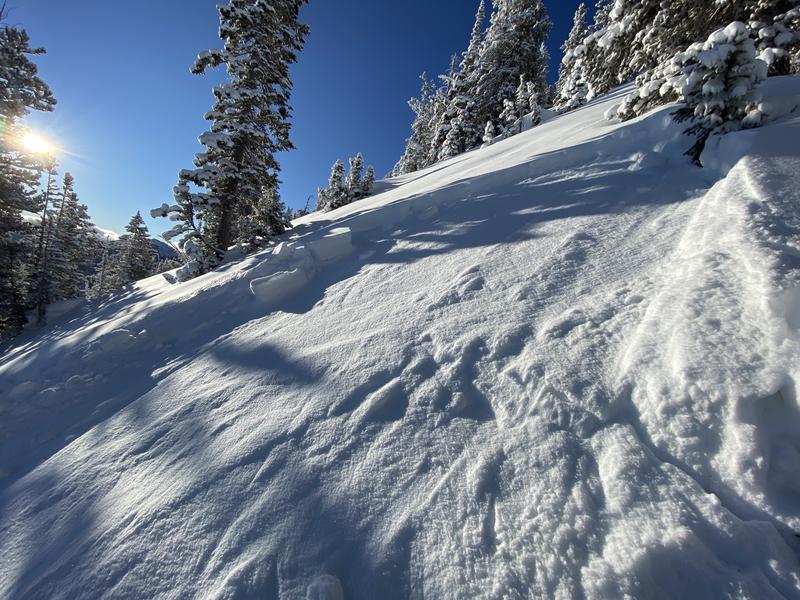 Wednesday, February 23: The southeast winds subside along with cloudy skies and light snowfall totaling 1-2". One avalanche is reported from the backcountry in Neffs Canyon on a northwest aspect at 7,400', likely breaking down into faceted snow at the old snow surface.
Thursday, February 24: Continued cloudy skies with westerly winds that are moderate at mid elevations and  strong at upper elevations. No backcountry avalanches are reported.