Greg Gagne
Our 
Week in Review
 highlights significant snowfall, weather, and avalanche events of the previous week. (Click 
here
 to review the archived forecasts for the Salt Lake mountains.) 
The danger roses for the Salt Lake mountains from Monday, November 25 through Thursday, November 28:

Early Season Summary (Nikki Champion): The season was off to a slow start, in mid-September we got our first dusting of snow in the Central Wasatch. On Sept 20th, we got about 3 inches of snow with .4 inches of water, followed by another 3 inches of snow and .85 inches of water. Following that we didn't get much until mid-October, between October 17th and October 21st we got another 20 inches of snow. Following this initial pulse, we got a week of clear weather in which solar crusts on the northern aspects and surface hoar formed.
Photo showing 18" on East aspect at 10,000' on
Caradic Ridge
- 10/23/19 - PC: Mark White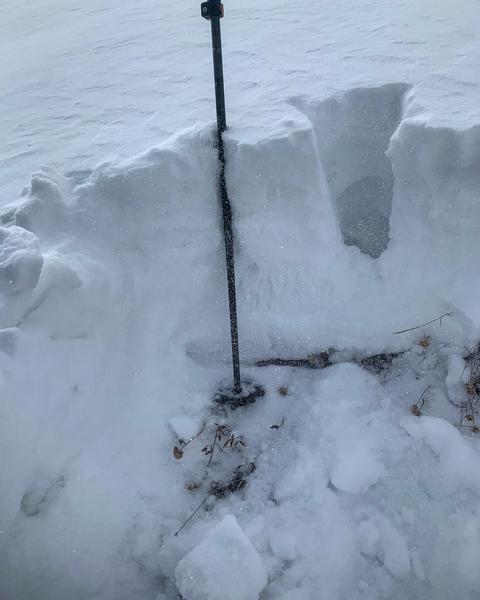 At the end of October, we got one more fall storm, bringing 18 more inches to the snowpack. After that, we were high and dry for most of November. The dry spell cleared most of the snow off the Southern aspects, but what was sheltered on Upper Elevation North facing slopes was a mixture of solar crusts, buried surface hoar, and weak facets. This left a very weak, faceted snowpack to be the building blocks for the rest of the season. 
The photo below was taken on Tuesday, November 27, in the Catherine's Pass area. It is a illustrative example of the snowpack on slopes facing the northern half of the compass where there is weak, faceted, sugary snow down at the ground, with recent storm snow on top. Since this photo was taken, over 3' of storm snow containing nearly 3" of water has been added to the snowpack, overloading the weak, faceted snow down at the ground.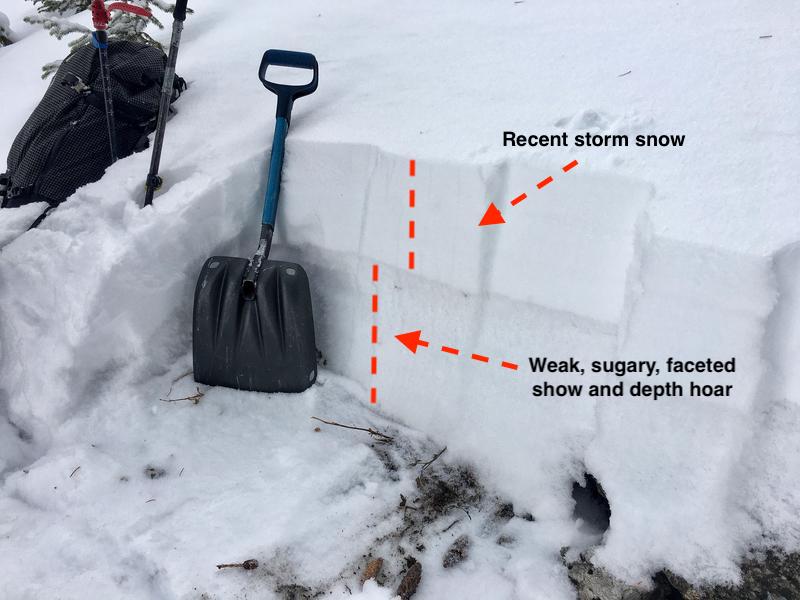 Monday, November 25
- The UAC begins issuing danger ratings for the 2019/20 season. A strong cold front enters the state Monday morning, with storm totals of 5-10" (containing 0.3-0.5" of water) with the highest amounts reported in Little Cottonwood Canyon. A
skier-triggered avalanche
is reported in Hidden Canyon outside of Brighton resort. Although it was a small slide (6" deep and 20' wide), its significance is that the small amount of storm snow failed on weak facets and depth hoar at the ground.
Tuesday, November 26
 - Trace amounts of new snow with some collapsing and cracking in recent wind slabs is reported along the Park City ridgeline (
observation
).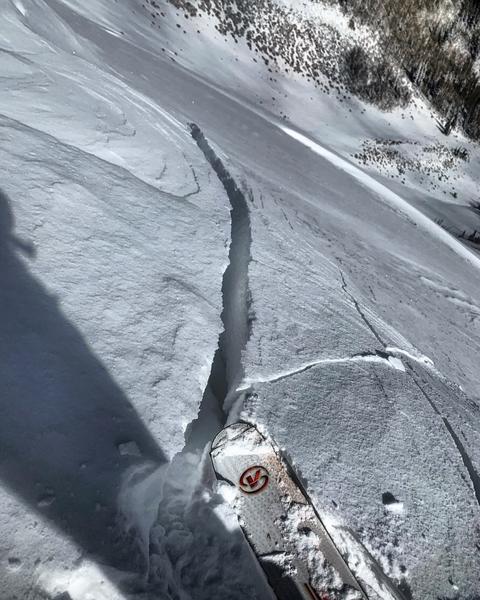 Wednesday, November 27
- Very strong southerly winds with gusts into the 60's and 70's mph ahead of a series of weather systems. Storm totals during the day are ..... Sensitive soft slabs and wind slabs are reported. One more of the more notable slides was a natural avalanche on an east aspect along the Rocky Point ridgeline adjacent to Catherine's Pass (
link
).
Thursday, November 28
- An avalanche warning is issued for the Central Wasatch mountains, and the avalanche hazard rises to High. Very active day in the backcountry with numerous natural and skier-triggered avalanches reported, with some triggered remotely (from a distance.) This activity includes several avalanches in the East Bowl area of Silver Fork (
excellent observation from Nat Grainger
)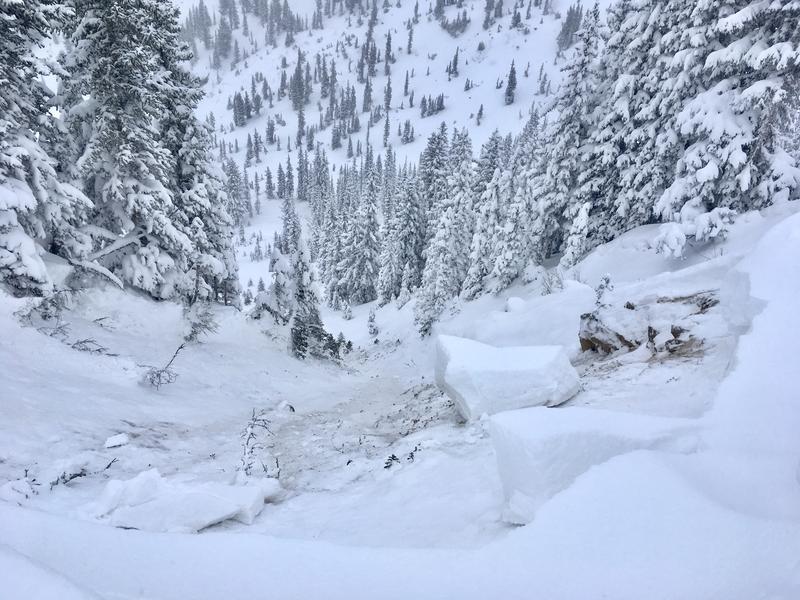 Along the Park City ridgeline, Mark White remotely triggered an avalanche from 70' away (
observation
). This slide was 3' deep and 400' wide.
These slides ran on aspects facing north and northeast, and failed on weak faceted snow down near the ground.