Greg Gagne
Our 
Week in Review
 highlights significant snowfall, weather, and avalanche events of the previous week. (Click 
here
 to review the archived forecasts for the Salt Lake mountains.) 
The danger roses for the Salt Lake mountains from Friday March 29 through Thursday April 4:

Summary: An impressive, late-winter storm early in the period, followed by warming through the weekend and into the early part of the week. A modest storm with high rain/snow line at the end of the period.
Friday March 29 - Another over-achieving storm with 18-24" in the Cottonwoods, and ~12" on the Park City ridgeline. Despite the impressive snow totals and periods of heavy precipitation during the morning, overall only minor avalanche activity is reported, mostly invoving shallow soft slabs.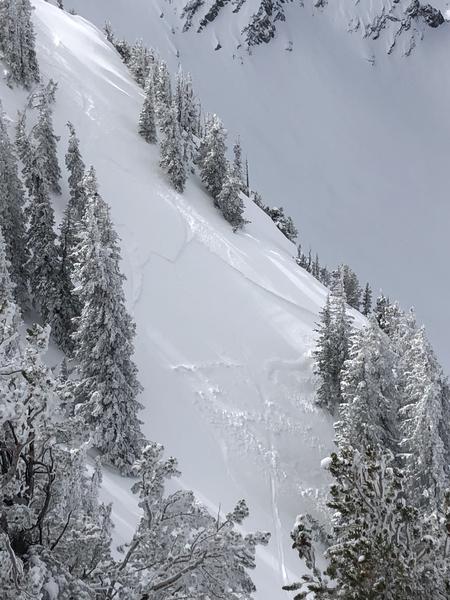 Saturday March 30 - Onset of gradual warming, with wet loose activity arriving by mid-day. Some skier-triggered slides involving storm snow, and a wet loose natural avalanche cycle as well.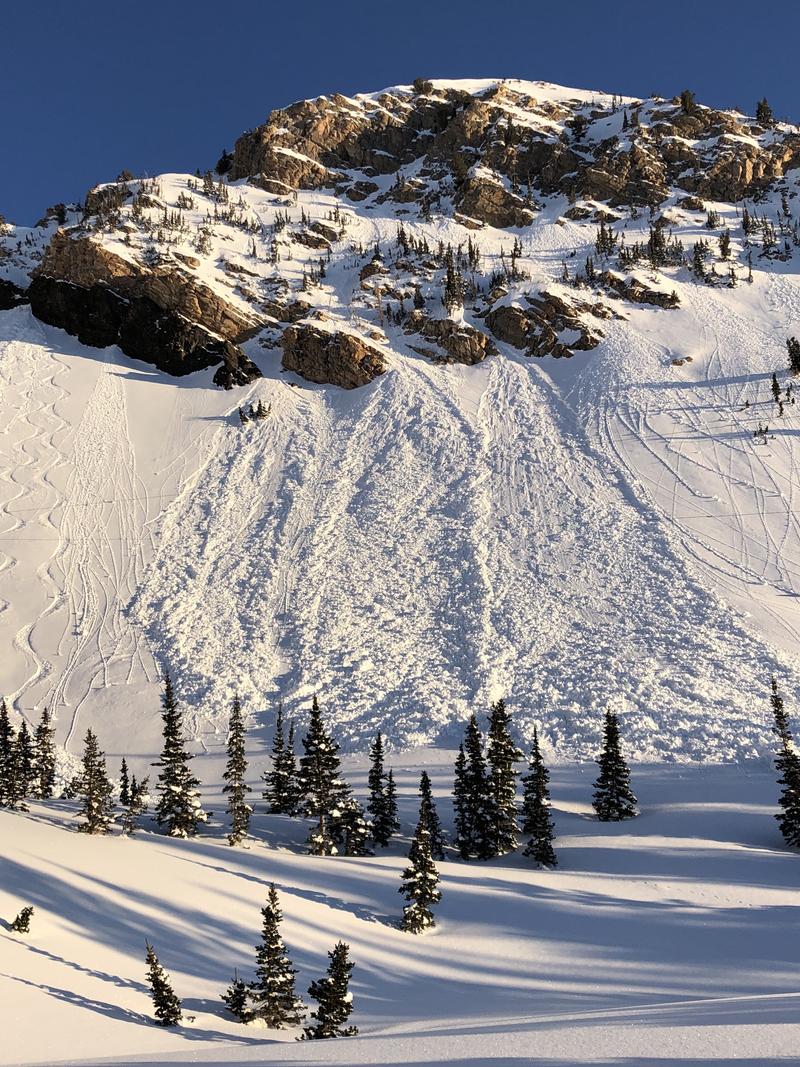 Further north, in the Ogden mountains, a snowboarder was carried in a slide in the Powder Mountain backcountry (this is backcountry terrain accessed via James Peak where no avalanche mitigation work is done). The slide was 12" deep, but 300' wide and ran 1250' vertical (
observation
). Fortunately no injuries. 
Sunday March 31 - Strong sunshine with another round of both natural and skier-triggered wet-loose avalanches. Of note is a glide avalanche in Broads Fork adjacent to the classic Bonkers run. Photo below (Nalli) is of glide cracks in Broads Fork.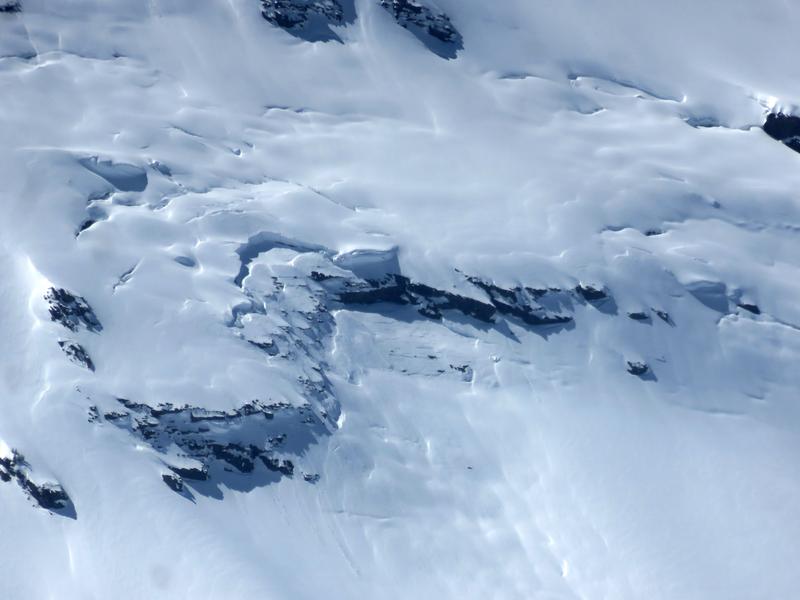 Monday April 1 - Only minor dry and wet-loose sluffing is reported.
Tuesday April 2 - No avalanche actitivy is reported from the backcountry.
Wednesday April 3 - A warm - albeit modest - storm delivers 6" to the upper elevations in the Cottonwoods, with a rain/snow line at 7500'. Warming from the sun and some greenhousing leads to wet avalanche activity during the afternoon, with slides running on the old, crusted snow surface.
Thursday April 4 - Cloudy with warm temperatures, with expected wet loose activity on steeper aspects.