Drew Hardesty
---
In this podcast, we sit down with Eeva Latosuo and Aleph Johnston-Bloom to discuss the role and importance of mentorship in the greater avalanche community.  We talk about how mentorship influences workplace safety and culture and map out our different roles and responsibilities over the arc of one's career.  Their research included interviewing scores of professionals - both young and old - and finding commonalities and themes within the concept of mentorship in the avalanche profession.  
Eeva Latosuo is faculty at Alaska Pacific University, avalanche educator at Alaska Avalanche School, and a senior dog handler at Alaska Search and Rescue dogs. She grew up on Nordic skis in Finland, but has been well Americanized since landing on the new continent in 2004 and now prefers powder over groomed trails. Currently, she serves the U.S. avalanche professionals as the Education Trustee with American Avalanche Association. While trying to understand snowpack and avalanche phenomenon,  Eeva became quite interested in the question on how we learn from each other in this industry. Making sense of field observations, trying to improve decision making or debriefing intense experiences always included talking with other professionals. At the same time, mentorship seemed like a trendy word to toss around, but nobody was able to define what it meant. Eeva and Aleph decided to look into this deeper starting in 2015 and relayed that they indeed learned a bunch on how mentorship functions among avalanche professionals - and they got to interview amazing individuals during the last part of the project. 
Aleph Johnston-Bloom is an avalanche specialist for the Chugach National Forest Avalanche Information Center in Girdwood Alaska. Over the past 19 years she has garnered experience as a highway avalanche forecaster, a backcountry avalanche forecaster, a patroller and a ski guide. Through all the jobs and travels she has been an avalanche educator sharing her passion for snow. She is the former director of both the Silverton Avalanche School and the Alaska Avalanche School. Finishing her sixth winter in Alaska, she is fascinated by glide avalanches, looking forward to enjoying Marvelous March and really hopes there is more snow to sea level.  Aleph relayed that was really inspired to do this research because of the high value she placed on the mentorship she received from David Lovejoy as a student at Prescott College, from Andy Gleason and Jerry Roberts as an intern at the CAIC DOT forecast office in Silverton and from Pat Ahern at while working as a patroller/guide at Silverton Mountain.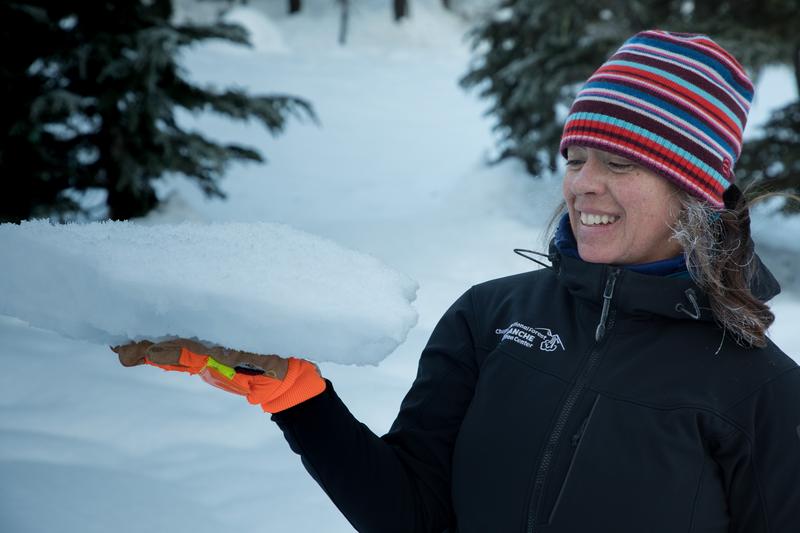 Two of their published papers on the subject of Mentorship in the avalanche community: