Greg Gagne
Drew Hardesty
Our 
Week in Review
 highlights significant snowfall, weather, and avalanche events of the previous week. (Click 
here
 to review the archived forecasts for the Salt Lake mountains.) 
The danger roses for the Salt Lake mountains from Friday Jan 25 through Thursday Jan 31:

Summary: ... A ridge of high pressure builds to the west, keeping northern Utah under a breezy but warming northwest flow.  The snowpack trends toward stabilization and by Tuesday the overall danger in the central Wasatch is dropped to LOW.  
Friday January 25
- Gusty northwest winds up high keep a few scattered
wind drifts
prone to human triggering in the alpine.  Park City Mountain Resort triggers an avalanche into older deeper layers 3-5' deep and 500' wide with just a surface 2lb explosive in Homelight, a run off the Pinecone ridgeline.  Homelight is a steep east to northeast facing slope at 9000'.  With warming and the first sustained direct sun, some of steep south facing avalanche paths above Little Cottonwood naturally release and run shy of the road.  (pc: PCMR).  Near Summit Park, a snowboarder triggered a 14" deep and 70' wide soft slab on a northeast facing slope at 8000', likely a fresh wind slab from the northwest winds.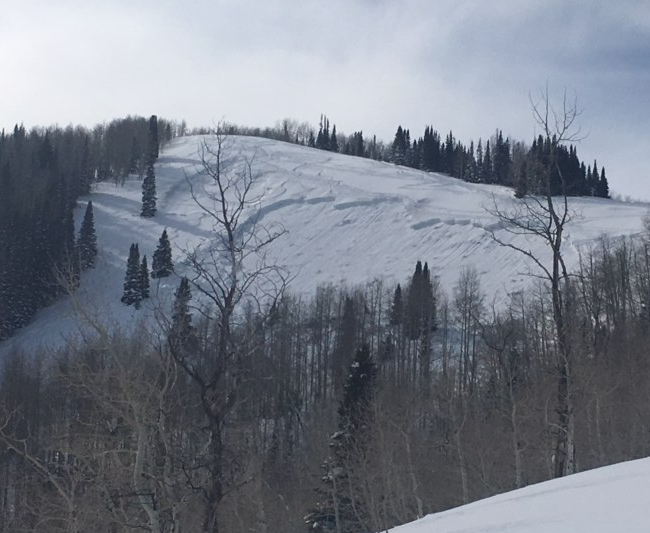 Saturday January 26 - Temperatures continue to warm.  A few more longer running wet loose avalanches run in the steepest southerly terrain, leaving impressive debris piles. Avalanche control teams continue to trigger large dangerous avalanches breaking in old snow (near) the ground with explosives at 10,500' on southeast facing slopes in Little Cottonwood Canyon. (pc: UDOT LCC, Snowbird)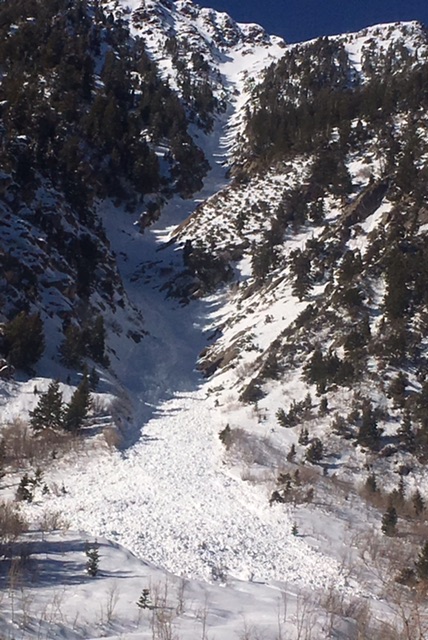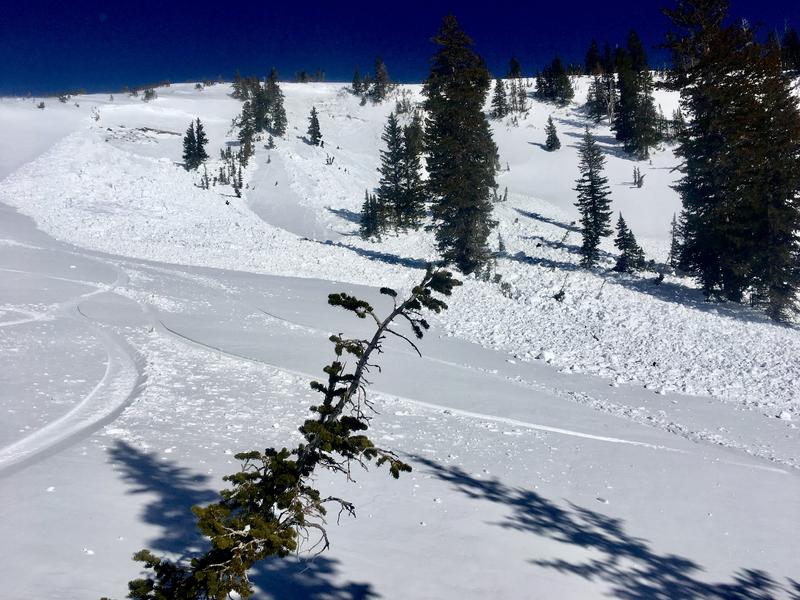 Sunday January 27 -  Snow safety teams released another impressive slab avalanche with explosives on a steep NE facing slope at 10,300' in upper LCC canyon.  (pc: Snowbird)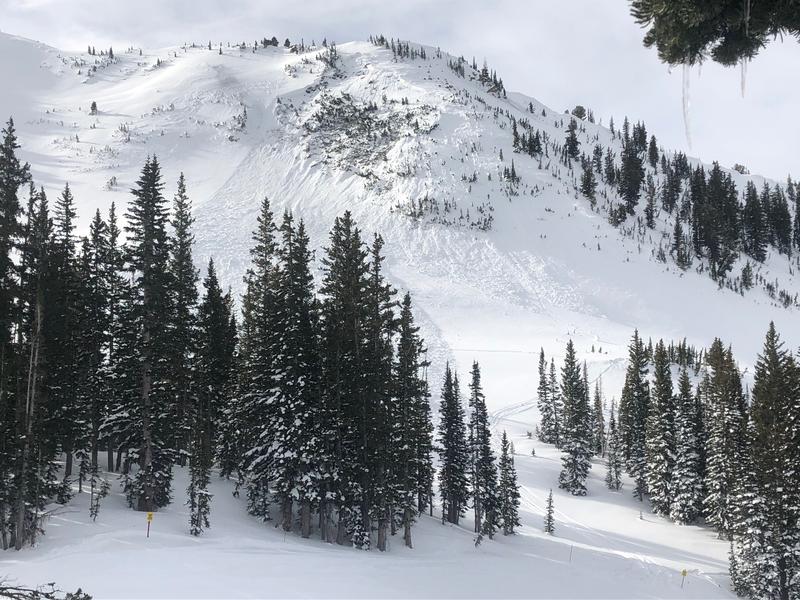 Monday January 28 - No reports of instability noted by the resorts or in the backcountry.  Skiers and riders finding excellent and stable avalanche conditions in the Wasatch and pushing into more aggressive terrain.  (pc: Meisenheimer)
Tuesday January 29 - The consensus has the overall danger as LOW.  Most of wind drifts have settled out and much of the wet activity has run its course.  The snowpack is over 100" in many areas and other than thinner areas (including repeater avalanche slopes...and some terrain in the Provo mountains), the deep snowpack has become well adjusted. The buried weak layers are again dormant and perhaps a thing of the past.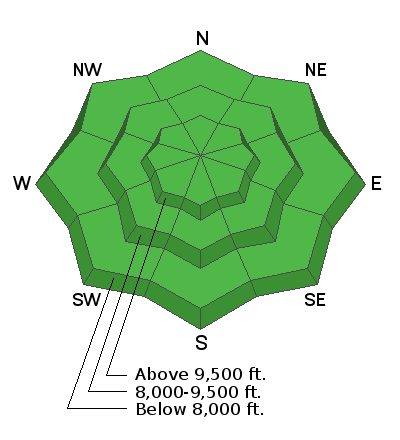 Wednesday January 30 - Low danger. Sunny skies and warming temps.  Some gusty northwest winds in the alpine but not wind drifts noted by observers.  
Thursday January 31 - Low danger.  Sunny skies and warming temps.  All eyes on the late weekend storm.