Greg Gagne
Our Week in Review highlights significant snowfall, weather, and avalanche events of the previous week. (Click 
here
 to review the archived forecasts for the Salt Lake mountains.) 
The danger roses for the Salt Lake mountains from Friday Jan 18 through Thursday Jan 24:

Summary: A significant storm late the previous week raises the avalanche hazard, and the UAC issues an avalanche warning for the Martin Luther King holiday weekend. A second storm early in the week with heavy snow and strong winds. Sadly, the first avalanche fatality of the year occurs on the Manti Skyline over the holiday weekend.
Approximate snow and water totals from the Thursday/Friday Jan 17/18 and Monday Jan 21 storms include: 
Cottonwoods - 6' snow with 5"-6.4" water
Park City Mountains - 3' snow with 3" water
Ogden Mountains - 3' snow with 3.5" water
Provo Mountains - 3' snow with 4.3" water
Friday January 18
- A skier is killed in an avalanche near Electric Lake on the Manti Skyline. The accident report can be viewed by clicking the
here
.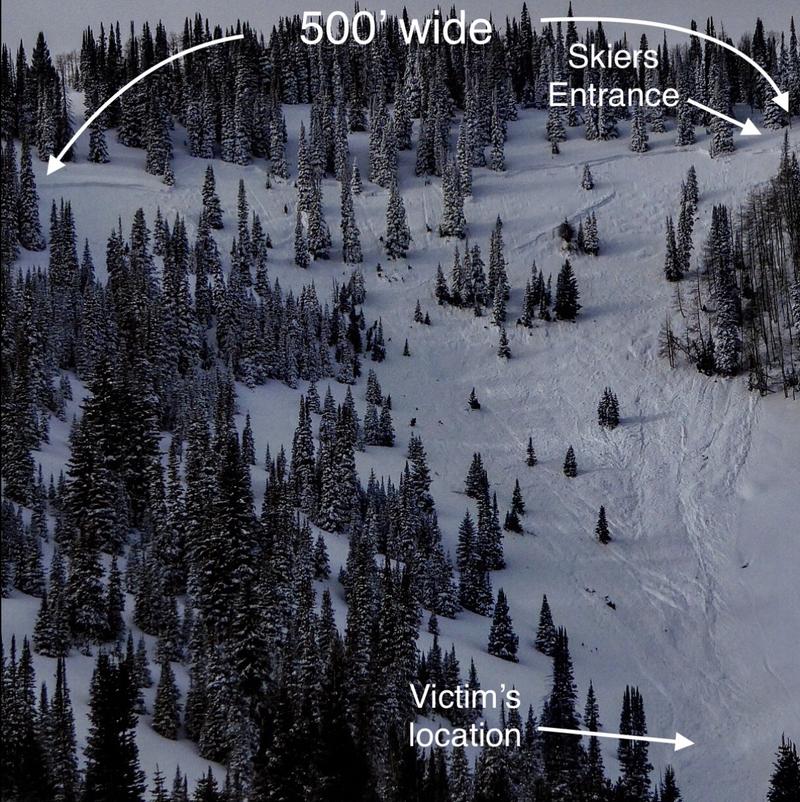 In the Salt Lake mountains, control work at resorts pulled out several large avalanches. In the backcountry several shallow avalanches are reported, all breaking within storm snow. 
Saturday January 19
- Cloudy skies and a light rime crust forms on some slopes in the Salt Lake mountains, and more prominently in the Ogden mountains. Avalanches in outlying areas are reported, including snowmobile-triggered slide on Grandview Peak in the Sessions Mountains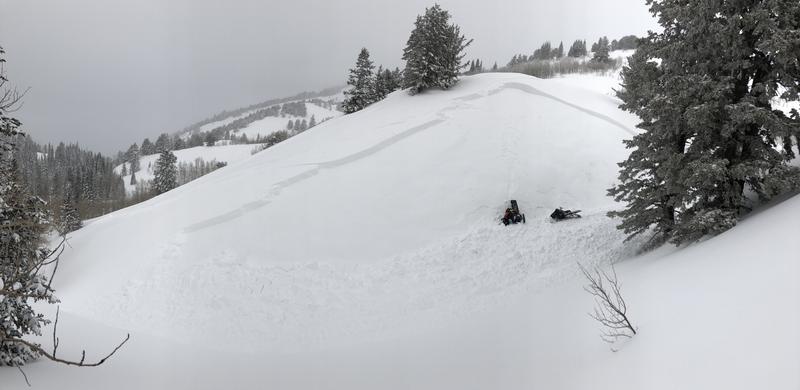 Sunday January 20 - Warm & cloudy with no backcountry avalanches reported. A significant slide from control work at a Cottonwood resort on a northeast aspect at 10,500' with a 6' crown.
Monday January 21 - A intense storm system enters the state on a cold northwest flow. 1' in the Park City and Provo  mountains, and 6-8" in the Ogden mountains. The Cottonwoods receive 2' as they fare the best with a northwest flow, with snowfall rates of 4-5"/hour at times. Widespread natural avalanche activity during the day on Monday with wind slabs and storm snow slabs. Cardiac ridge and part of the bowl naturalled into old snow as well.  pcWhite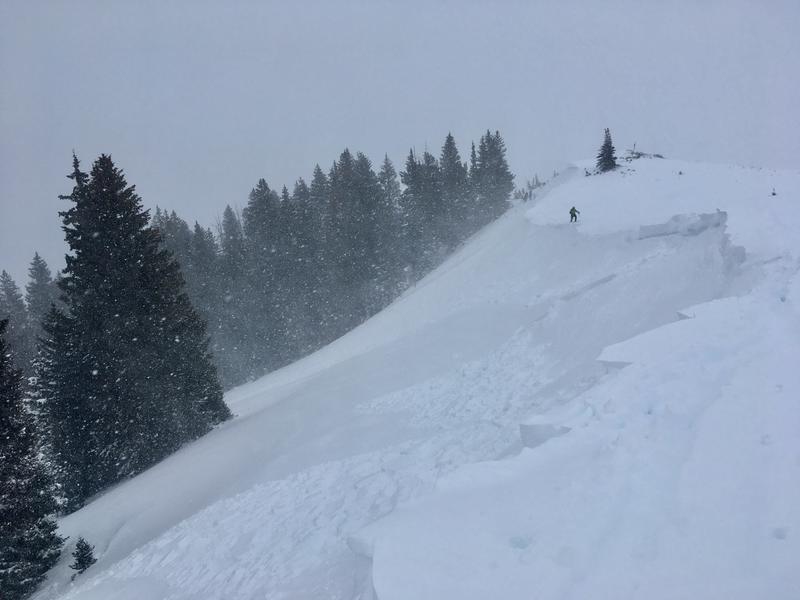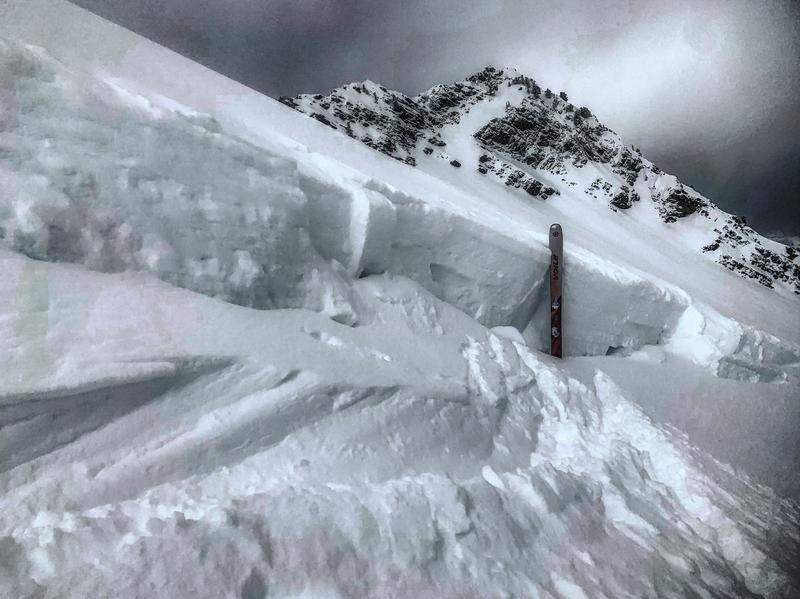 Tuesday January 22 - Clearing skies and decreasing winds. No backcountry avalanches reported, and minimal results from control work at resorts. Field observations indicate snowpack is stabilizing. With clearing skies evidence of widespread natural avalanche activity from Monday including Cardiac Bowl and Mineral Fork, all failing within storm snow. A few shallow, wet loose avalanches are reported on slopes that received direct sunlight.
Wednesday January 23 - Cloudy skies and increasing winds ahead of the next system. Sustained winds out of the west/northwest at the mid and upper elevations drift pockets of wind-drifted snow, but reports are mostly of shallow pockets that aren't sensitive to triggers.  A large natural into old snow released in the pre-dawn hours in upper Mineral Basin.  (pc:Snowbird snow safety)
Thursday January 24 -Mostly cloudy to overcast.  6-10" overnight.  Snowbird continues to produce large deep slab avalanches into old snow with explosives.  Shallow wind drifts and storm snow avalanches noted by control teams.