Greg Gagne
Our Week in Review highlights significant snowfall, weather, and avalanche events of the previous week. (Click 
here
 to review the archived forecasts for the Salt Lake mountains.) 
The danger roses for the Salt Lake mountains from Friday Jan 11 through Thursday Jan 17:

Summary: Increasing stability early in the week, with rising hazard towards week's end. Avalanche warning issued by the UAC on Thursday January 17.
Friday January 11 - Quiet with no backcountry avalanches reported. Indications of increasing stability, but persistent weaknesses remain throughout the mountains in northern and central Utah.
Saturday January 12
- Two close calls. One in the Skyline (
observation
) and another in the Logan area mountains (
observation
). Both were on steep, wind-loaded slopes failing on faceted snow.
Photo of avalanche on the Skyline: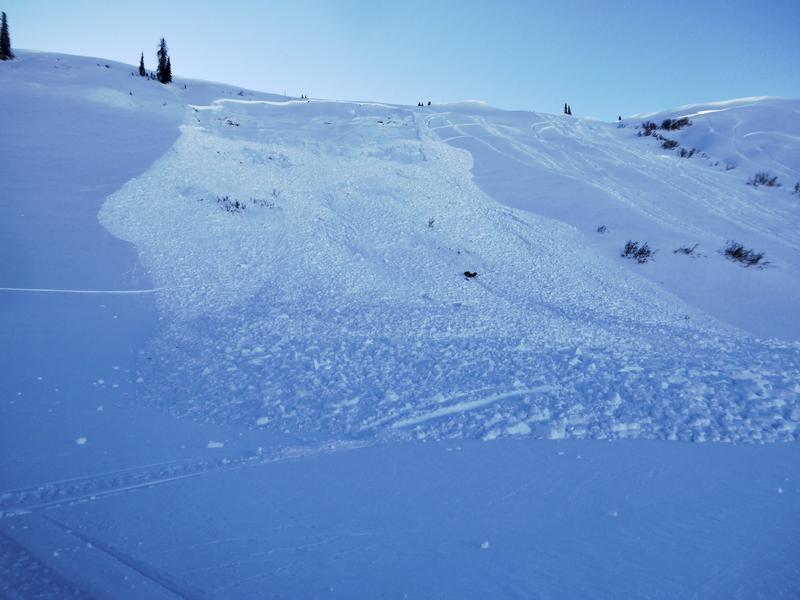 Photo of avalanche in Logan mountains: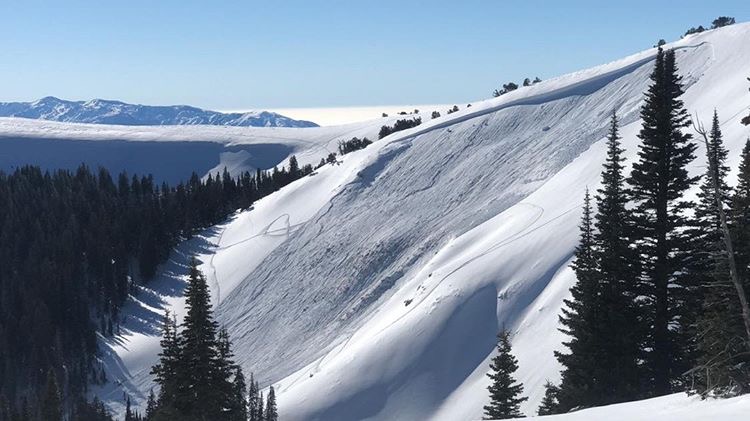 Sunday January 13 - Skier-triggered slide on Mill Canyon Peak in American Fork Canyon. This was on a southeast aspect at 9200', 18-36" deep and 250' wide. No one was caught or carried. Weakness was a layer of facets/crusts that formed in December. 5th rider on the slope.
Monday/Tuesday January 14/15 - Quiet in the backcountry, with no avalanches or significant weather events to report.
Wednesday January 16 - Storm system on southwest flow overdelivers, with 12" in favored areas. Density inversion layer quite reactive, with a natural cycle and widespread human-triggered avalanches on all aspects. The largest avalanche was on Sunset peak at the head of Big Cottonwood Canyon at 10,400' on a north facing aspect at 12" deep and 250' wide. UAC issues Avalanche Watch for rising avalanche.
Thursday January 17 - Storm snow and winds begin the onset of dangerous avalanche conditions. Patrollers at several Wasatch front resorts involved in catch-and-carries, with sensitive storm and wind-drifted snow. Numerous large natural and human-triggered avalanches in the backcountry, including east face of Kessler Peak that buried the summer hiking trail under 5-10' of debris. Thursday evening snow totals since Wednesday are 8-16", with up to 1.3" of water. [pc Mark White]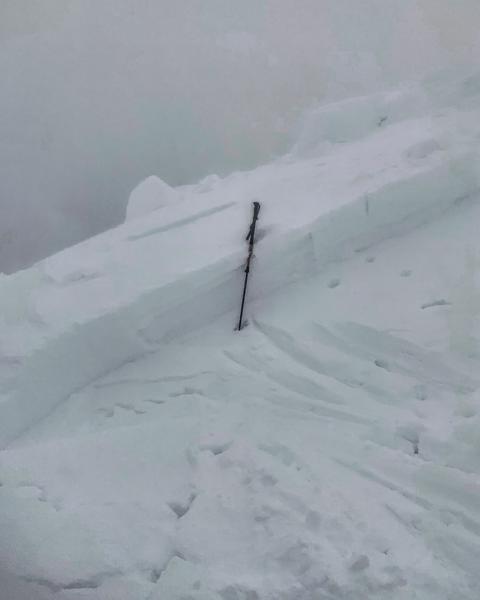 Control work by UDOT in Provo Canyon buried the canyon road very deeply, over 30' in places.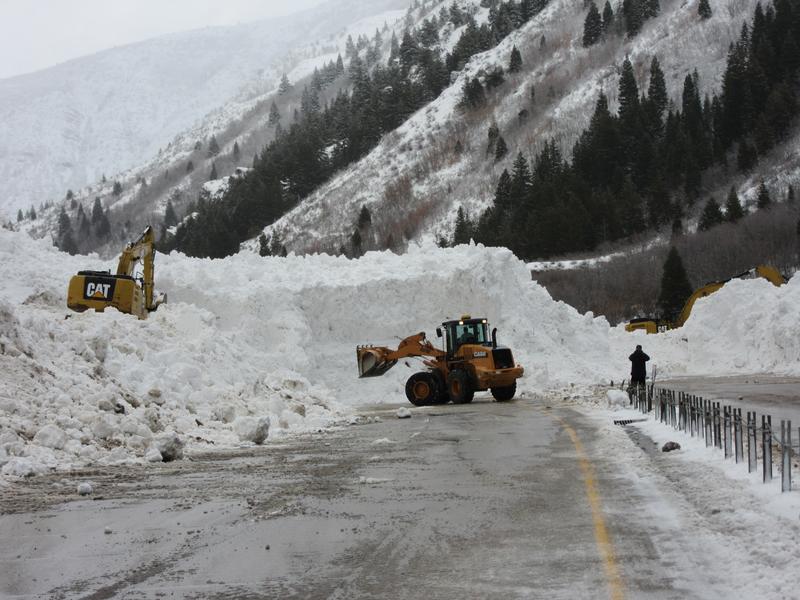 UAC issues Avalanche Warning for  northern Utah mountains, with dangerous avalanche conditions forecasted through the Martin Luther King holiday. Travel in avalanche terrain is not recommended.