---
In this podcast, we discuss the full burial and save of Matt Clevenger on the day after Christmas, 2008, and the eventre-enactment almost 10 years later that Clevenger and ski partner Tom Diegel participated in to create a four-minute education film,"To Hell in a Heartbeat."The short filmhas been viewed online nearly 3 million times and is widely considered to be one of the most impactful short avalanche videos to date.The full accident report can be found here.
One of the interesting pieces of the conversation explores why,after such a traumatic experience, Matt agreed to be fully buried again in order to make the video."I'm doing this as an education piece to give back to the community in the hopes that it will help save lives", Matt says.Even after ten years, the trauma from the event still keeps him awake at night sometimes, but it has not stopped him from continuing to enjoy backcountry skiing.
We also talk to Diegel aboutwhat made this recovery particularly difficult and what prepared him to be successful in actual recovery situations."We're fooling ourselves," Diegel said,"if we think that hiding a beacon in the leaves each fall or shallowly burying a beacon in a scuffed area adjacent to footprints in the snow will set us up for success.Hope is not a viable rescue strategy.You must be certain that you can pull off an effective rescue."
Recent statisticsshowthat nearly one-third of avalanche burials occur during uphill travel and having a backcountry partner is critically important in the event of burial. Diegel and Clevenger also reinforce theimportance of communication in the broader context of decision-making for winter backcountry travel.
---
Matthew Clevenger. Born in Abilene,Tx1960. Matt started skiing at 16 in 1976 on a trip toRuidoso, NM at what is now known as Ski Apache, owned and operated by the Apache nation who have no great affection for white folks from Texas. Heskied though high school and the first few years of college at Texas A&M University.
Matt moved toUtah with his partner, (Dr) Martha Glenn in 1997 when she was offered a job as an attending physician at the University of Utah in the Hematology Dept. Matt says it was on a tour from Cardiac Bowlinto the upper reaches of Mill B South that a part that hehad not known was missing was finally discovered and put into place in his life. Beyond skiing, Matt's passions include rocky, skinny, remote single trackpackraftingand fly fishing, Matt works as a software engineer at a biotech firm.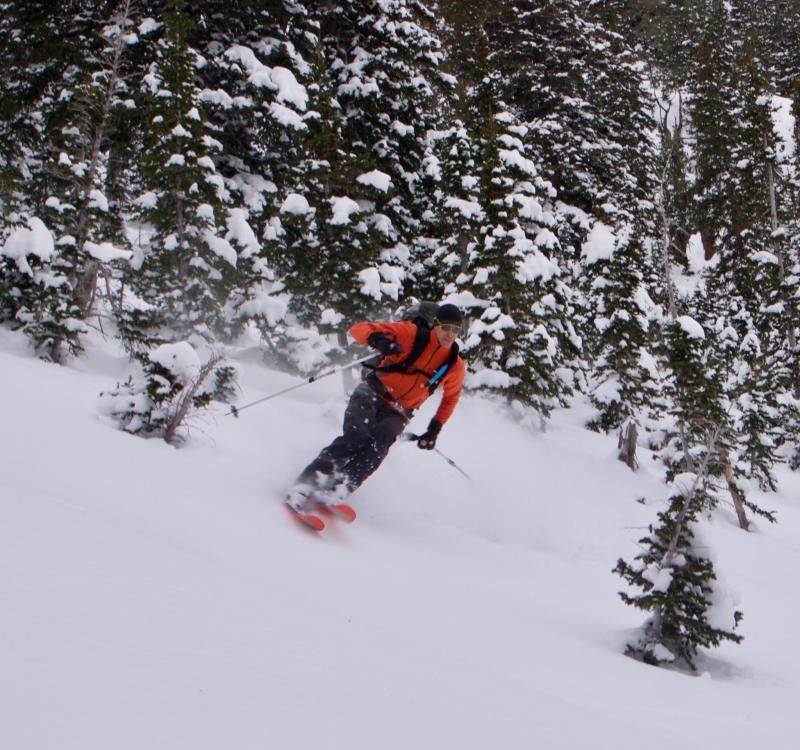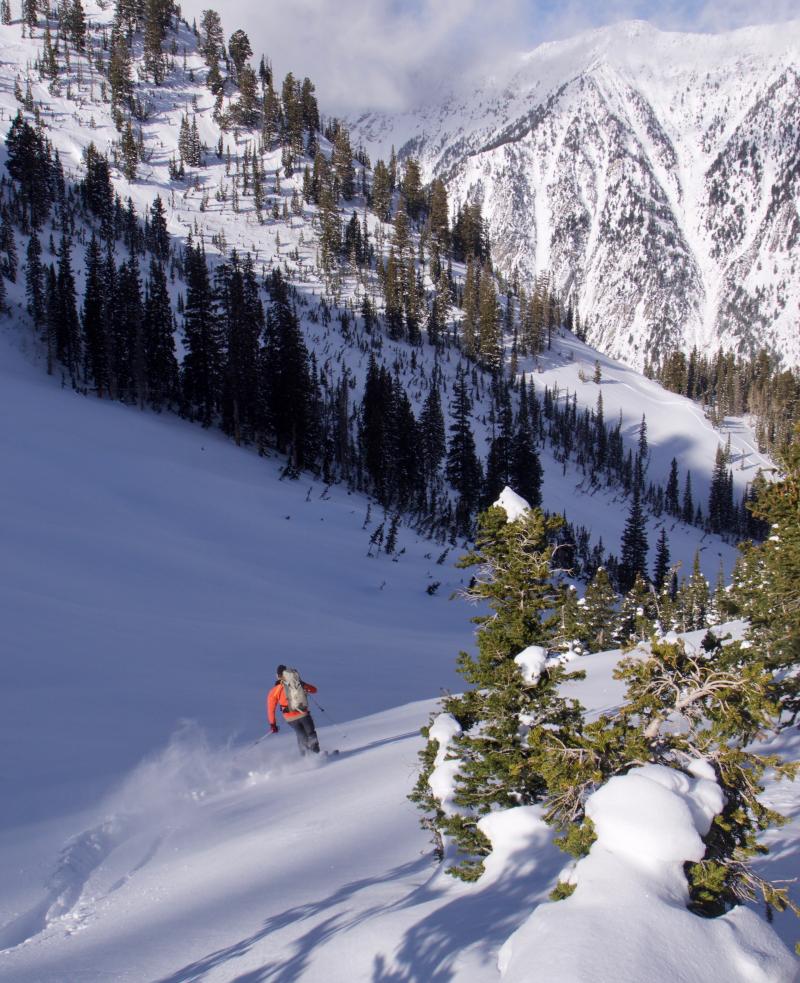 ---
Tom Diegel has been skiing for as long as he can remember and got his eyes opened about backcountry skiing long ago visiting Utah, eventually making it his home in 1999. He's been able to get lot of days in the backcountry, and as such has learned a fair bit about avalanches and himself, yet still feels like a student in both. As vice president of the Wasatch Backcountry Alliance he's also been a strong advocate for the preservation of the delicate balance of resort boundaries and backcountry terrain.