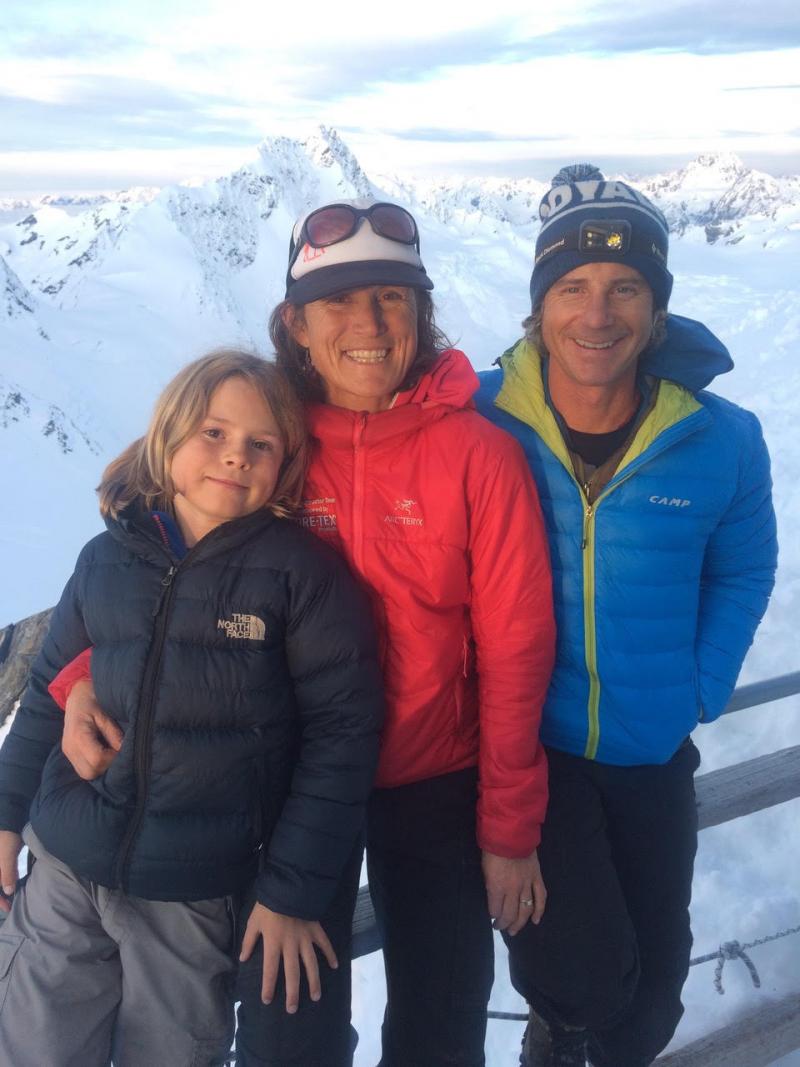 In this podcast, we interview international mountain guide Anna Keeling. Anna has been a fully certified IFMGAguide since 2002 and is accomplished in all of the disciplines: rock, ice, alpine, and ski mountaineering.
At this point in her career she is highly sought out to train and educate aspiring guides. Anna has guided around the world, but calls New Zealand (where she was born and spends half the year) and Salt Lake City home. A talented writer in her own right, Anna blogs about her adventures and other musings on her bloghere. You can find her guiding operation in New Zealand
here
.She's married to the award-winning documentary film-maker Scott Simper and the two have an eleven year old son, Obie.
A long time avalanche educator and backcountry ski guide, Anna describes the "systems approach" of risk management tobackcountry ski guiding, offering suggestions and parallels for recreationiststo apply in their own risk management strategies. Central to every step, she advises, is good communication - for planning, route-finding, snow analysis, and debriefing. Anna describes the art of matching the terrain to theavalanche conditions and the factors that go into matching her group's skills and abilities to possible routes and objectives. She introduces aclassic device for guiding operations -something called a "run sheet" - a list of ski runs that are determined to be Green: open, Red: closed for the day, and Orange/yellow: open only if specific criteria (such no test results) are met,and why this is done before a group even leaves the office or home.
Anna also tells us the events surrounding her brother's death in an avalanche (triggered by an earthquake) and goes into details of her ownrecent near miss while guiding close to where her brother died in New Zealand. We explore the reasons why she felt not only ok, butcompelledto write about these events, particularly in a world that tends to shy away from openness on near-misses and actualinvolvements.
This podcast will be great for anyone looking to pick up some tips and tricks from a professional mountain guide to "recreate like a pro" in the winter backcountry environment.