---
In this podcast, we chat with Professor Powder, Jim Steenburgh.Jim is a professor of atmospheric sciences at the University of Utah. An avid backcountry skier and creator of the popular blog Wasatch Weather Weenies, he is a leading authority on mountain weather and snowstorms and author of the book Secrets of the Greatest Snow on Earth.
Discussed in the podcast: The weather triangle of precipitation, wind, and temperature/solar radiation; weather is the architect of the snowpack;seasonal variations in weather patterns;local effects that impact Wasatch winter storms;"atmospheric rivers";"Lake Effect" myths, brine shrimp included; decision making by consensus and outliers; why Alta does indeed havethe Greatest Snow on Earth.
MORE LINKS: National Weather Service forecasts for Wasatch Mountains South of I-80 and North of I-80; MesoWest- Utah; University of Utah Department of Atmospheric Sciences, with area plume diagrams;RadarScope app. (Let us know if we missed something!)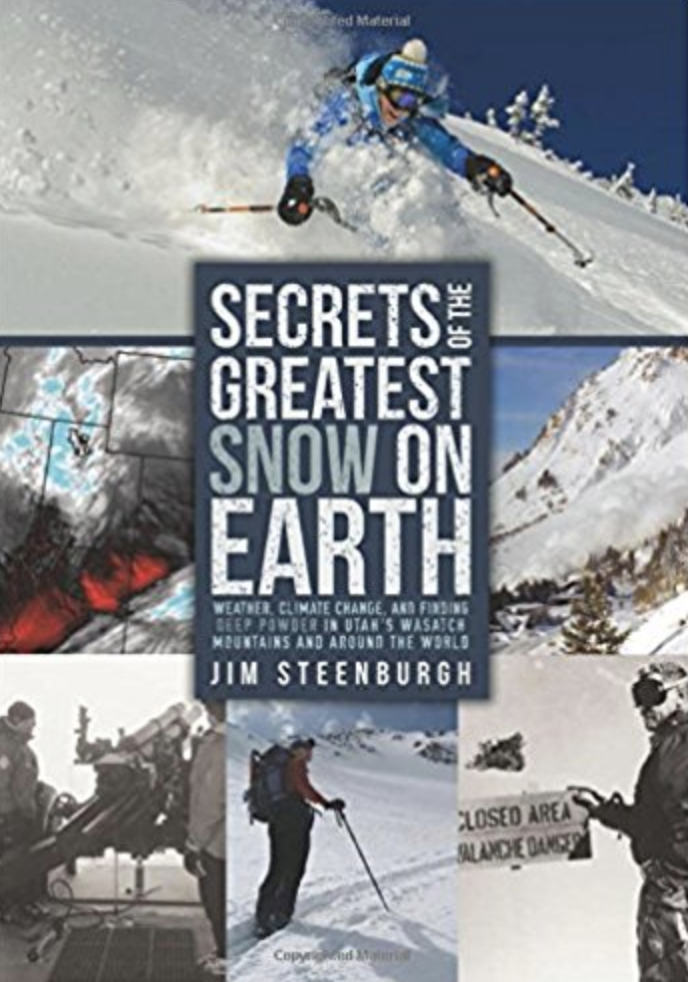 You can learn more about Jim's book Secrets of the Greatest Snow on Earth here. It is the ultimate meteorological guide for powder hounds, snow geeks, and weather enthusiasts. It can be purchased online or at a number of bookshops around town. Also, make sure to bookmark his excellent weather blog Wasatch Weather Weenies - a great source of information on all things weather withoccasional forecasts for the Wasatch Range.