Observation Date:
Wednesday, January 17, 2018
Trigger: additional info:
Comments: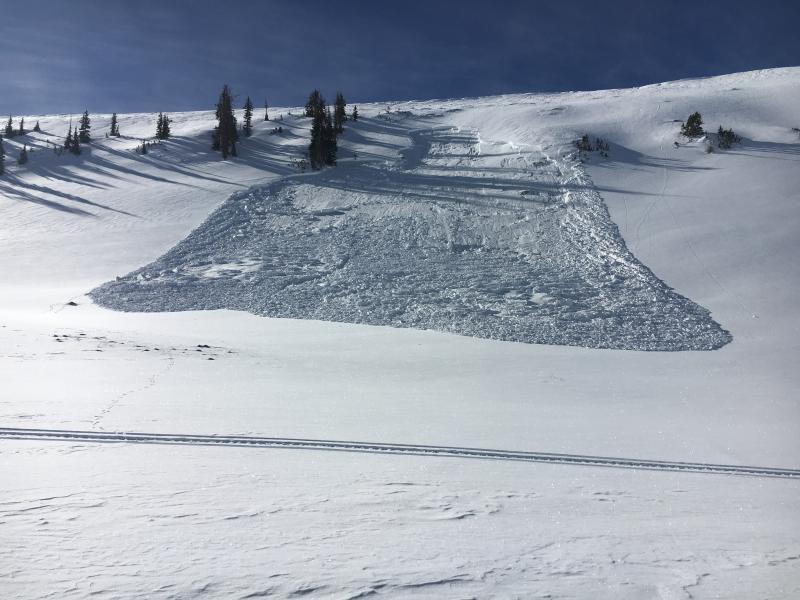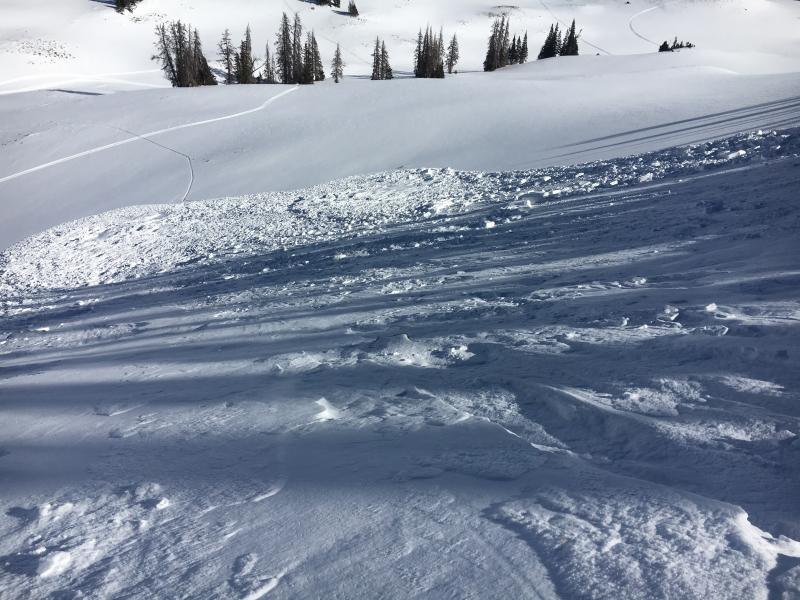 Sledder remotely triggered this slab from flat terrain, low on the slope. Not a big slide, but our current snow structure comprised of strong snow resting on top of facets with a rain crust as the bed surface is inherently dangerous. Once triggered, avalanches are running faster and further than you might expect.